I'm writing this newspaper column just hours before I take the plunge in the Atlantic Ocean in Rehoboth in February. I've been polar bear plunging for the Delaware Special Olympics for 15 years now. It's a great annual fundraiser and it's an absolutely crazy thing to do in winter. That cold ocean water brings out an involuntary scream from deep down in your soul. Refreshing!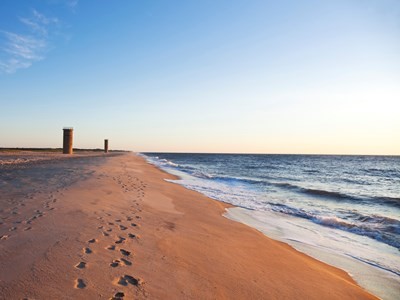 I'm often asked what motivates me to do this plunge every year? A few things come to mind when I hear this question. I like raising money for the DE Special Olympic athletes but I also like to challenge myself to go into the cold ocean and experience that type of adventure. I like adventure but don't ask me to go rock climbing or sky diving. I guess we all have our own definition of adventure. Plunging into the ocean to help the Special Olympic athletes is an external motivator. Plunging into the ocean to challenge myself is an internal motivator.
Fitness trainers often wonder what motivates their customers to exercise. Do they exercise to look good and show off their body building to others (external rewards)? Or do they exercise because they want their health numbers (cholesterol, sugar, blood pressure, etc…) to get better so they feel better and have more energy (internal rewards)? Here's a hint from the trainers. Exercise for internal rewards and you'll end up sticking with your exercise routine long term.
If you are not consistently exercising, it's time to make a behavior change in your life and start. How ready are you to change your behavior and start exercising? Many fitness trainers use the Transtheoretical Model of Behavior Change (TTM) when thinking of their fitness customers. Here's the five TTM stages explained by the American Council on Exercise (ACE).
Precontemplation. This person is sedentary and not even considering an exercise routine. Exercise is not important to them.
Contemplation. This person is still sedentary but they're starting to consider exercise and the importance of exercise. However, they still aren't ready to commit to making a change.
Preparation. This person has begun some physical activity and they're mentally and physically preparing to start a consistent activity program. They may visit the gym occasionally or go for walks but not consistently.
Action. This person now regularly exercises but has been for less than six months.
Maintenance. This person has been consistently exercising for longer than six months.
What's your exercise behavior stage? If you're not happy with it, motivate yourself to do better and plunge into a consistent exercise routine. Here's to your great health.
Jonathan Souder is the Fitness Director at Manor House, an Acts Retirement-Life Community in Seaford, Delaware. This column appeared in the February 15, 2018 edition of the Seaford Star.