As fitness trainers and exercise enthusiasts, we have to understand and remember that medications do affect the exercise response such as heart rate, pain perception, balance, joint pain, muscle aches and cramps, dizziness and blood pressure for example. It's also important to remember how many people in our society now use prescription medicines.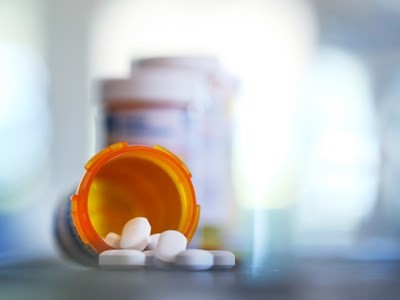 According to a new nationally representative Consumer Report survey of nearly 2,000 adults in 2017, more than half of Americans regularly take a prescription medication, four meds on average. The report also stated that Americans take more prescription medications now than at any other time in history and more than people in any other country. Consumer Reports said that prescriptions filled by all Americans, adults and children, has increased 85% over the last 20 years while the total population in the U.S. has increased by only 21%.
Here's a prescription and over-the-counter (OTC) medication overview with the potential side effects each group of meds may have on the body when exercising, courtesy of the American Council on Exercise (ACE).
Attention Deficit Hyperactivity Disorder (ADHD). Adderall (amphetamine), Ritalin, Concerta, and Focalin for example stimulate metabolic rate which increases sweating response and possibly dehydration (especially important if caffeine drinks are consumed with these meds). These meds also decrease pain perception leading to injuries if not careful. While taking this med, it's important to drink plenty of water and listen to your body while exercising to prevent injuries.
Antidepressants. Zoloft, Prozac, Paxil, Marplan and Nardil for example can cause joint pain, muscle aches, dizziness and poor balance increasing the risk of falling during exercise. Also these meds can cause excessive sweating making it important to drink water during exercise. It's important to avoid excessive head movements to prevent dizziness, do balance exercise training with support if needed, and work on the mind-body connections with exercises like yoga and tai chi.
Asthma and chronic obstructive pulmonary disease (COPD). Atrovent, Brovana and Advair for example can decrease potassium levels and lead to muscle cramps, muscle spasms and pain. It's important to drink plenty of water and eat potassium rich foods.
Sleeping Aids. Lunesta, Ambien, Silenor and Rozerem for example can affect coordination and balance. It's important when exercising in the morning to do a longer warm-up because of the challenges with balance and coordination.
Proton Pump Inhibitors (PPIs). Prilosec, Nexium, Aciphex and Prevacid for example are medications used for gastroesophageal reflux disease (GERD) better known as acid reflux or heartburn. These medicines prevent certain cells from pumping acid into the stomach, can decrease calcium and magnesium absorption, and increase the risk of osteoporosis and potential fractures. PPI's could also decrease the absorption of vitamin B12 which could lead to anemia (which can cause fatigue, dizziness, and shortness of breath). It's important to strength train to keep the muscles and bones strong along with eating foods rich in vitamin B12 and vitamin D.
Antihistamines. Allegra, Benadryl, Claritin and Zyrtec for example can cause dizziness, affect balance and affect temperature regulation causing overheating while exercising. It's important to drink plenty of water and avoid exercising in extreme heat along with performing balance exercises with support if needed.
If you're taking any medications, talk to your doctor about the effects of the meds on your exercise routine. Here's to your great health.
Jonathan Souder is the Fitness Director at Manor House, an Acts Retirement-Life Community in Seaford, Delaware. This column appeared in the May 10, 2018 edition of the Seaford Star.