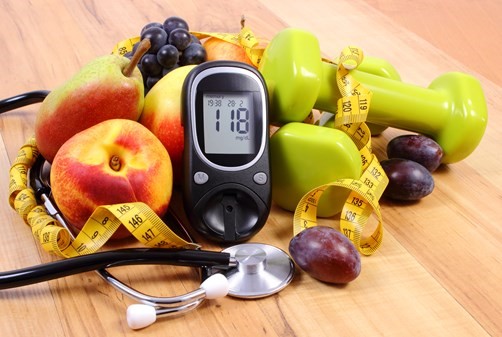 Is anybody overloaded with holiday sweets and sugars? The holiday parties are good and we should celebrate and enjoy ourselves. There are four major eating holidays (sugar snacks are everywhere this time of year) that are celebrated from October to December (Halloween, Thanksgiving, Christmas and New Year's).
Now it's January and time to remove the temptations from our counter and hide them out of sight in the pantry. We should also be thinking about getting back to our exercise routine.
When we think of sugar, we often think of diabetes. According to the American Diabetes Association, in 2012 almost 30 million Americans suffered from diabetes (I imagine that's a higher number now in 2017).
Exercise is important to help control and prevent diabetes. There are a few exercise precautions for people with diabetes to keep in mind, according to the American Council on Exercise (ACE).
Avoid exercise if fasting glucose (sugar) levels are greater or equal to 250 mg/dl and ketosis is present or if blood glucose levels are greater than 300 mg/dl and no ketosis is present.
Before exercising, eat a carbohydrate if glucose levels are below 100 mg/dl.
Carbohydrate-based foods should be available during exercise.
Avoid injecting insulin into the primary muscle groups that will be used during exercise. It may be absorbed more quickly and make you hypoglycemic (low sugar level).
Exercise with a partner and wear a medical identification tag.
Exercise at the same time each day with a regular pattern of diet, medication, duration of exercise and intensity of exercise.
Drink water before, during and following exercise to prevent dehydration.
Consider your feet and wear cotton socks and correctly fitting athletic shoes. Check your feet regularly for sores, blisters, irritations, cuts and other injuries.
Avoid exercise during periods of peak insulin activity.
Don't ignore pain. Stop the exercise if it results in unexpected pain.
If you have diabetes, consider these precautions before you exercise. Here's to your good exercise routine in the New Year!
Jonathan Souder is the Fitness Director at Manor House, an Acts Retirement-Life Community in Seaford, Delaware. This column appeared in the January 5, 2017 edition of the Seaford Star.