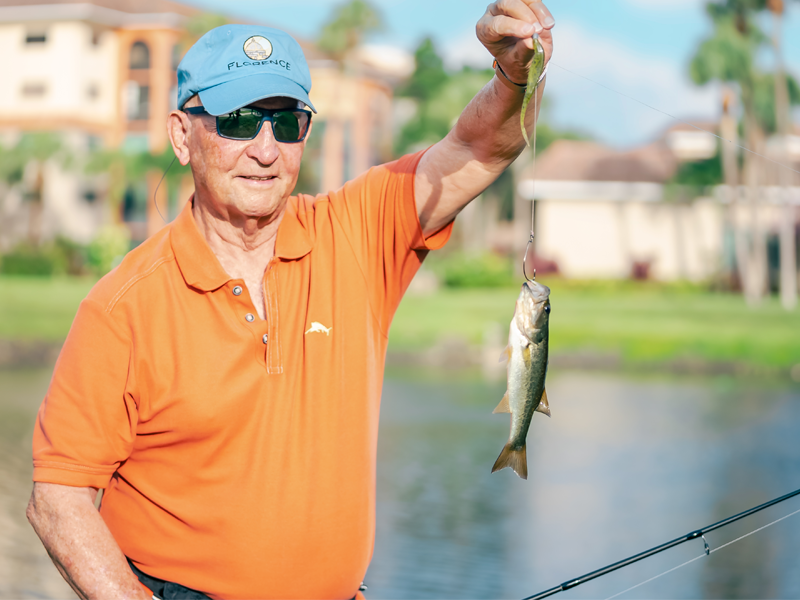 Mark Kalish and his wife Doris moved to Edgewater at Boca Pointe, in Boca Raton, Florida, last winter without knowing anyone at the retirement community. They were astonished by the welcoming atmosphere and how they quickly developed close friendships.
"We knew zero people when we first moved in," Mark said. "But when we visited for a few lunches, people consistently invited us to their table to tell us how wonderful it is."
Mark and Doris moved from a 55+ community because they were attracted to the life care aspect of moving into a continuing care retirement community.  Acts communities offer independent living, assisted living and skilled care all on the same campus. Residents pay a one-time entrance fee and predictable monthly fees that do not increase solely on care, which provides security and peace of mind for residents and their children.
"If we didn't do it now, when would we do it?" Mark said. "We wanted to move in when we were both healthy, in order to be taken care of for the rest of our life."
"We also have two sons, and we didn't want them to have to worry about us," he added.
Read more about how to talk to aging parents about senior living options.
While the life care is what drew him in, it's the people who live at Edgewater at Boca Pointe that made his decision an easy one. 
"The best thing about Edgewater is the people we've met here," Mark said. "Everyone here is just so nice. I am on the resident board and the chairman of two committees. We meet a lot of people."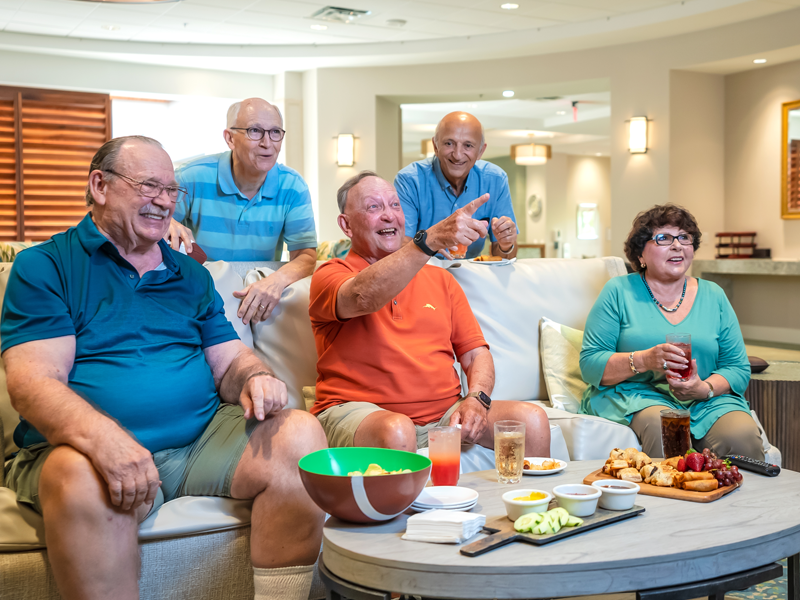 Mark and his wife Doris are also very active on campus. "We have integrated into the place very nicely. We play bridge, go to exercise classes, water aerobics, and yoga," he said.
In the colder months, Mark can be found by one of the lakes on campus, fishing most mornings before joining his wife for coffee at their apartment.
"Living here is very relaxing. These days,  the only stress I have is if I'm going to catch a fish or not," Mark said.
"Living in an independent community,  that provides at least one meal, and any healthcare needs, takes a tremendous stress out of your life," Mark said. "I don't have the stress. I have very few bills to pay because so much is included in the monthly fee."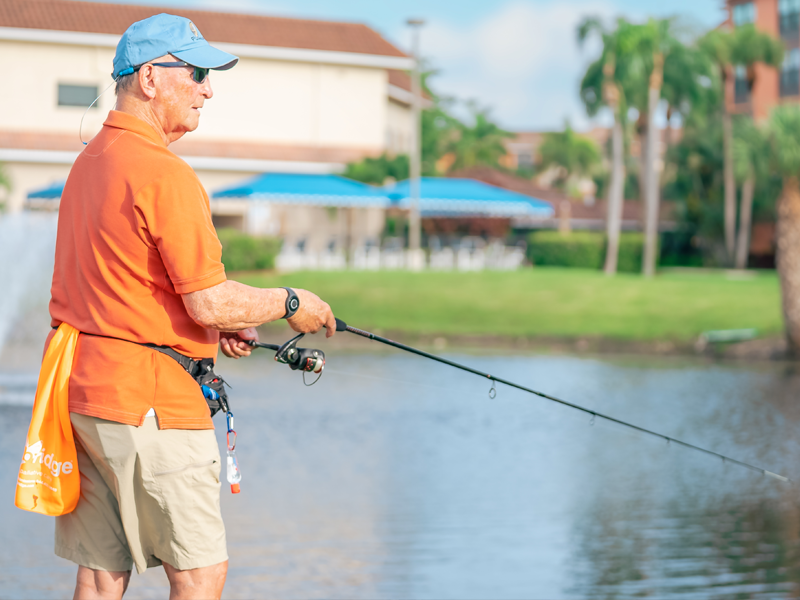 Without the worry and responsibility that often comes with home ownership, Mark and Doris spend most days with a calendar filled with activities and friends.
 "We have dinner with residents on a weekly basis and Doris leaves two days without dinner plans so we can meet other people," Mark said. "We are very happy here."
Learn more about Edgewater at Boca Pointe, or schedule a personal tour, by calling (561) 765-7065.