How to Talk to Aging Parents about Senior Living Options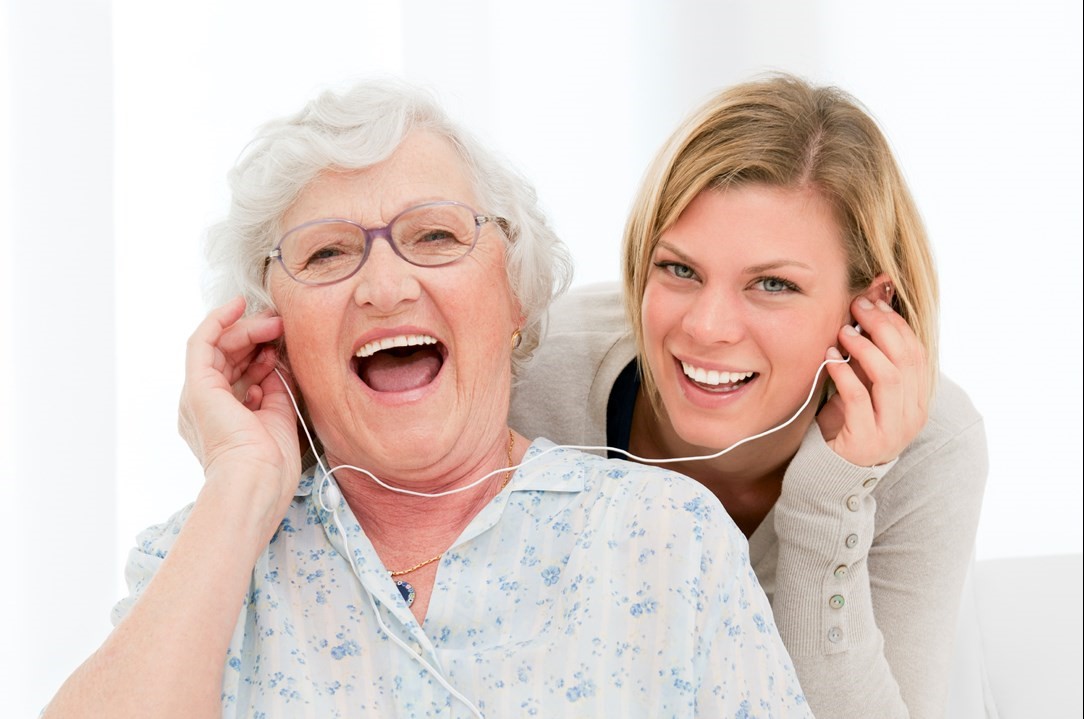 A guide for discussing options for retirement living
Sitting down with your aging parents to discuss long-term care issues can be difficult.
It is hard to face the fact that our parents, the people who took care of us, are getting older and may need assistance in caring for themselves.
While these subjects may be uncomfortable to discuss, they are important conversations to have. The simple truth is that having this uncomfortable conversation now with Mom and Dad, before any health crisis may force you to do so, will make things easier for both your parents and you in the future. But how do you broach the subject in the first place? Read below to see tips on how to talk to elderly parents about assisted listing.
Eleven tips on caring for aging parents
Because dynamics vary from family to family, one size will not fit all. These Eleven tips on discussing assisted living should help in opening this dialogue with your parents.
1. Start Discussions Early
Don't wait until it's too late. Use the opportunity to start the conversation. Perhaps an item that appears in a newspaper, or a friend or relative's illness can be the opening to start the dialogue. Once your parents develop a serious illness or are unable to make decisions for themselves, it is much more difficult to have this kind of conversation.
2. Include Other Family Members
You are not in this alone. Bring other family members into the discussions with your parents, but first determine whether they would have different opinions that would undermine what you are trying to accomplish. Get all the issues on the table and gather support from siblings and other relatives.
Considering moving an aging parent closer to you? Take a look at this resource on moving elderly parents nearer to you.
3. Explain the Purpose of Your Conversation
Let your parents know you are concerned about taking care of them, and you want to do the right thing for them as they age. This will help them better understand why you are bringing up sensitive issues like assisted living.
4. Understand Your Parents' Need to Control Their Own Lives
It is important to remember when about to talk to your aging parents about retirement living that they have a right to make their own decisions. At some point, you may need to balance your parents' independence with their safety, but try not to take away their sense of control over their own lives.
5. Agree to Disagree
Your heart may tell you you're right, and that you know what needs to be done, but you and your parents may disagree with each other. Don't try and bully your way through. Their wishes should prevail unless their health or safety is in question.
6. Use Good Communication Skills
It will be more effective if you offer options and not advice. Remember to ask for your parents' ideas. Express your concerns rather than telling them what they should do. Listen and don't be afraid of silence. Use open-ended questions that foster discussion rather than closed questions that are answered with a "yes" or "no."
7. Provide Information
Your parents may not have enough information about the retirement living options available to them. You can play an important role by serving as a resource to them, and by providing materials for them to read. As they think about the information, it will offer many opportunities to talk with them.
a) Your parents may be eligible for government programs. Check www.benefitscheckup.org for assistance for people over 55. You might find they're eligible for benefits that will help pay for prescription drugs, health care, utilities, and other essential items or services.
b) Understand that Medicare generally does not cover long-term care, and Medicaid pays long-term care expenses only for low-income individuals.
c) Suggest your parents learn about long-term care insurance options.
d) Identify what community services may be available if your parents were to remain in their home for as long as possible. Some home modifications, such as bathroom rails and entry ramps, may make sense.
8. Re-evaluate if Things Aren't Working Well
If you find that the conversations aren't going well, try and assess what is going wrong. Perhaps you aren't coming across the way you thought you were. Or perhaps you just don't have enough information at hand. You might suggest that your parents talk with a third party - a geriatric care manager, a financial planner, or a lawyer - if you think that they could use some expert assistance.
9. Be Willing to Revisit the Conversation as Needed
The first conversation may not be successful, but you shouldn't give up. It's typical when discussing assisted living with parents that they may need to be convinced. With that in mind, it's important that you are willing to stick to the plan and revisit the conversation as needed (and of course maintaining composure and respect each time).
10. Treat Your Parents With Respect
Ultimately when it comes down to how to talk to your aging parents about assisted living, it's important you treat them with respect. Your parents have lived a long time, and have learned a great deal during their lives. They may have made great sacrifices to give you the life you have. While old age can be a rewarding time, it is also often a time of loss - of loved ones, of health, and of independence. Treat your parents with love and respect, and reassure them that you will be there for them as they age.
11. Stay Calm and Don't Forget to Breathe
These conversations can get emotional – both for your parents and for you. It's best that you approach this conversation with an open mind, and allow your parents and everyone else involved to express their opinion and feelings. And remember to try to stay calm and honest during the process. We appreciate how frustrating it can get, but your parents may be feeling equally frustrated on their end as well.
Health Services Options
Continuing Care Retirement Communities, such as those offered by Acts Retirement-Life Communities, are perfect for independent seniors seeking the carefree and fulfilling retirement of their dreams, with the assurance of affordable health care if and when it is ever needed. But if you feel your parent already needs health assistance, the below resources may be useful to you:
How to Cope with Aging Parents
How to Help an Elderly Parent with Depression
Taking Care of Elderly Parents at Home
What Facilities Are There for Elderly People?
Moving Elderly Parents Nearer to You
Promoting Independence in the Elderly
What to Do If Your Elderly Parent Refuses Assisted Living 
When Aging Parents Can't Live Alone at Home Anymore
When to Move from Independent to Assisted Living