Son: Picking the right community "opened up a whole world" to my mom
Andy Ross never thought his mother Frankie, a widow, would choose to leave her home. She had a home health aide who came in to help her and she was happy. "She would always tell me, 'I want to stay in my own home.' I constantly worried if she was okay." Ross lives in Manhattan, New York, and his mother lived by herself some 1,500 miles away in Boca Raton, Florida.  
"During the COVID-19 shutdown, she was very much alone. When a few of her friends started moving to a nearby retirement community Edgewater at Boca Pointe, she had an epiphany and wanted to check it out," Andy said. 
Andy and his mother toured the Acts retirement community, and he was very surprised by what he saw as soon as he walked in. "It feels more like a really nice hotel-- there's a beautiful and modern dining room, renovated hallways -- I think a lot of people don't realize how much of an active and social community this is. I stopped residents in the lobby to ask them if they liked it. They were younger than Mom. I was really impressed." 
"It's a fabulous place. I should have done this years ago," said Andy's mother Frankie Ross who moved into the retirement community last December. "I'm never lonely and have so many friends. I'm 91, but there are women here in their 60s, 70s and 80s. Some residents have lived here 25 years! They take care of you for the rest of your life, it's a perfect setup. I really don't have to worry; everything is taken care of."  
Acts is the largest not-for-profit operators of continuing care communities, with 26 locations across nine states. These vibrant, active communities offer independent living in apartments, cottages, and villas in a resort-like setting with restaurants, fitness center, game rooms, pools, and an array of social activities. Unlike other retirement communities, residents have unparalleled access to a full spectrum of care, including assisted living, skilled nursing, rehabilitation, and home health, all on the same campus. Monthly rates are also predictable and do not change based solely on levels of care, which eases the worry of many residents concerned about later becoming a financial burden to their families. 
"She will get all the services if she needs it. There are medical professionals on staff. It gives you peace of mind, when you plan for it, God-willing you don't need it at all, but everything is set up at a truly great community," Andy Ross said.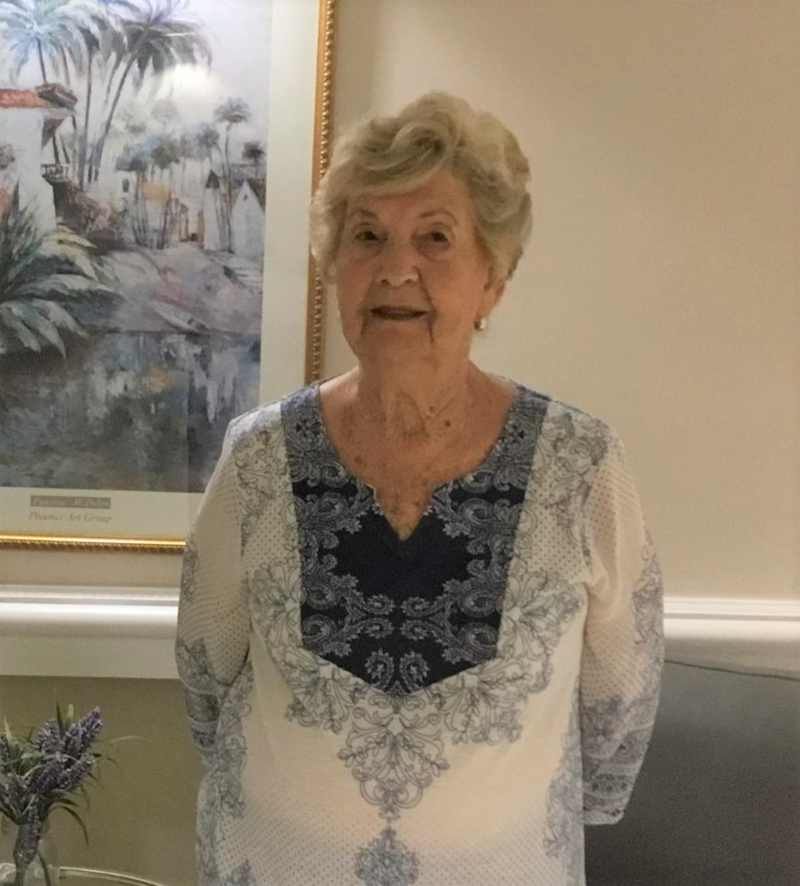 "She loves her one-bedroom apartment. Everything is new, and she was able to customize it so it feels like her own home. She's very happy and involved, with dinner reservations, committees, and card games. She told me, 'Don't call me between 5-8 p.m., I have a lot going on.' 
"My mom used to take long naps in the afternoon when she lived in her old home. I don't think she sleeps a wink until night," he laughed. 
"I have a friend whose father doesn't want to leave his home. I keep saying to him, 'you don't understand, if you go to the right place, you're not going to feel like you're put here, you'll just feel very involved, independent, and happy. It's all about having the right attitude and it's opened up the world to my mom."  
He added, "It's kind of crazy, people who know my mom, she's very opinionated but she doesn't complain about anything [at the community]. She's come out of her shell, and she's just really happy. I thank God every day."
Why Now is the Time