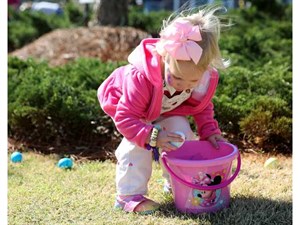 Though the weather was a bit cool even for late March, local residents found plenty of ways to enjoy a spring Saturday in the area.
Young egg hunters got ahead start on Easter at the annual Challenged Child and Friends and Lanier Village Easter egg hunt at Lanier Village Estates.
It was a day for young and old, with more than 40 children taking part with help from senior residents of Lanier Village Estates.