Edgewater at Boca Pointe is thrilled to welcome Barnabas Johnson as its community chaplain, and he's made himself right at home serving residents with enthusiasm and passion. "As a spiritual care director, I'm here to reach everyone – whether you're Jewish, Muslim or Christian – I serve people of all faiths."  
Devoted to a life of service, Barnabas has a unique background – he is also a captain in the Army National Guard, a board member of Broward County Behavioral Health, and works with Plantation Fire Department. In the military, Barnabas notifies family members of fallen service members, assists in funerals, and answers phone calls to the military's suicide hotline.
His new role at Edgewater at Boca Pointe, an Acts Retirement-Life Community, allows him to connect with residents who may be going through grief or other challenges.
"I'm here to provide emotional and spiritual help," Barnabas said. "I can literally give 100 hugs a day, and it's a joy for me. I may get more out of it than residents; I love seeing them light up."
"The best part about Edgewater is the community, the love. Everyone knows one another. It's amazing. There's nothing like it," he said.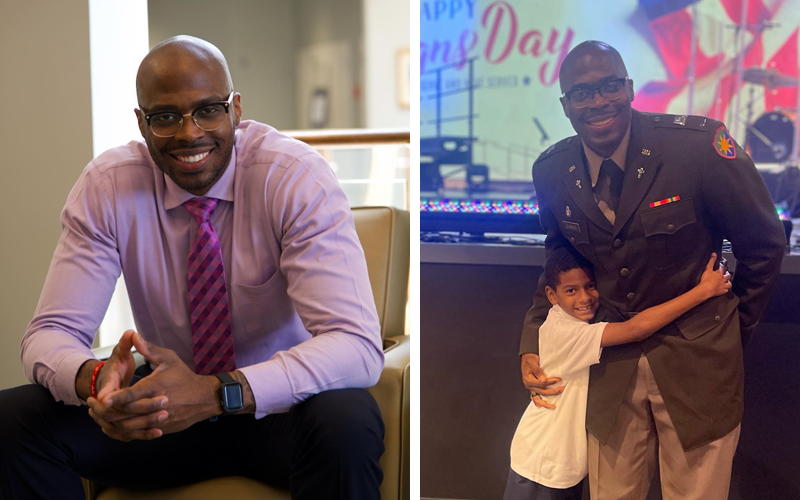 Acts supports its veterans. Learn more about our military discount.
Before coming to Edgewater, Barnabas worked as a hospice chaplain at Holy Cross Hospital in Fort Lauderdale. He also has a business background, and originally attended college for his Master of Business Administration. Barnabas was a senior financial analyst when he discovered his higher calling and went back to school for a master's degree in theology. "Business is very computers and numbers driven, and I'm a people person," Barnabas said.
Barnabas served as a pastor in his church for six years until a personal tragedy led him to serve others in a different capacity – as a chaplain. "God has given me a special grace to do this. I lost my daughter three years ago, which is the hardest thing ever," he said. "It was a way of equipping me to help others in their darkest moments."
"When I speak to families in their grief, I'm always reminded of my daughter. You never stop hurting, it's like a bullet going through you every time, but if you see the good in it, it makes it pleasurable to help others in their need, to serve a higher purpose," he added.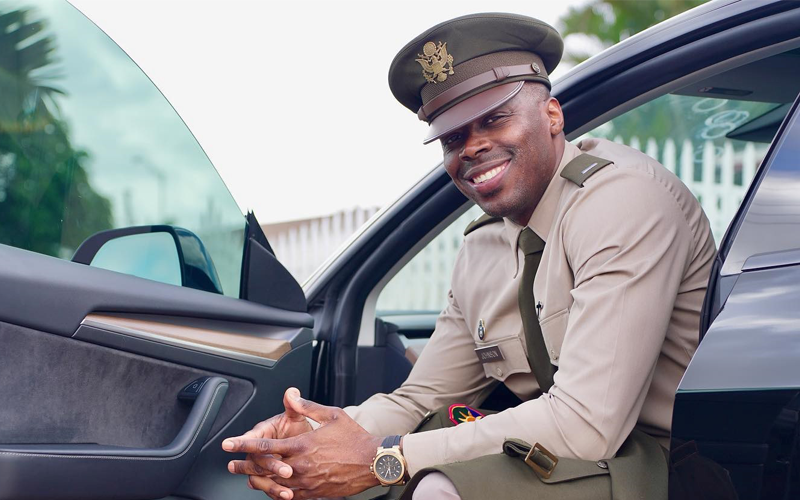 Residents enjoy spending time with their new chaplain. Inspired by his enthusiastic, upbeat personality, and genuine compassion for others, Barnabas truly embodies Acts' mission of Loving-Kindness.
"Just being present is my biggest job at Edgewater at Boca Pointe," Barnabas said. "It's the ministry of presence, just loving people where they are at."
Join our Acts family! Find your dream job at Acts Retirement-Life Communities.