In April, Acts Retirement-Life Communities celebrated the completion of two massive renovation projects, totaling nearly $5 million, in dual ribbon cutting events across its Boca Raton campuses.
The multi-million dollar upgrades aim to attract the next generation in senior living: independent, active baby boomers interested in modern, customizable floor plans, resort-like amenities, fitness programs and social events.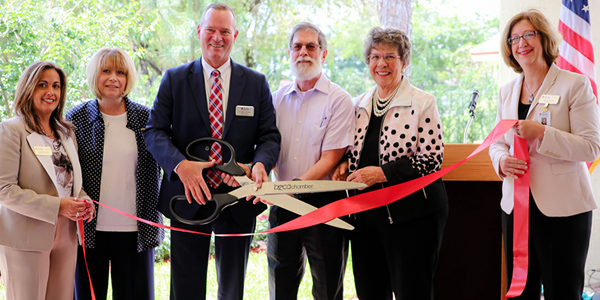 St. Andrews Estates Opens Nearly $2M Wellness Center
Featuring Cutting-Edge Rehabilitation Services
More than 200 residents and city leaders attended St. Andrews Estates' ribbon cutting event to mark the completion of its nearly $2 million Life Enrichment Center. Boca Raton Mayor Scott Singer, City Councilman Andy Thomson and members of the Boca Raton Chamber of Commerce celebrated with residents and staff who toured the expansion and learned more about the health benefits now being offered.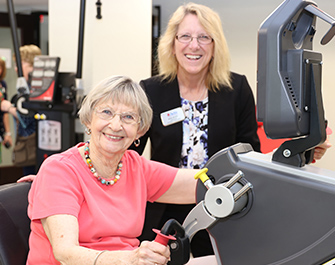 "This valuable investment positions St. Andrews Estates to attract those who want to maintain their health and live well into their later years," said Susan George, St. Andrews Estates Executive Director. The new wellness center gives residents and outpatients unsurpassed access to therapy, a nurse practitioner and an array of fitness resources - all in one place. This additional space is an extension of the community's wellness culture benefitting residents, employees and the greater Boca Raton community.
The Life Enrichment Center will also offer free health screenings to help predict those more at risk for falls, frailty and decline years before the first symptoms appear. "There will be more opportunities in the coming weeks as therapists will be on hand for free wellness checks," said Joya Marotta, Campus Director of St. Andrews Estates, "It's part of our new THRIVE (Therapy Helping Residents with Independence and Vitality Effectively) program, an innovative approach to maintain strength and balance."
St. Andrews Estates is one of two premier Boca Raton retirement communities operated by Acts Retirement-Life Communities.
Edgewater at Boca Pointe Unveils $4.25M Clubhouse Renovation
Upgrades Include a New Lounge & Bistro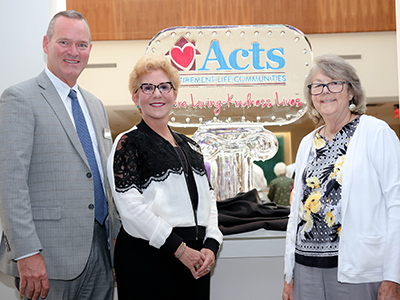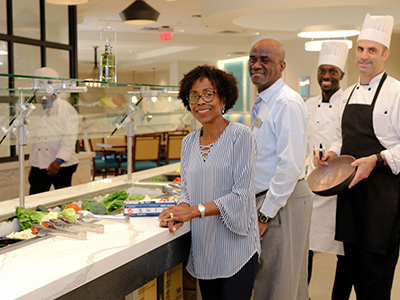 Edgewater at Boca Pointe, also in Boca Raton, Florida, marked the completion of a $4.25 million enhancement which includes a new clubhouse, lounge and bistro. Last year, upgrades included a large multi-purpose performing arts center, renovated hair salon and a resident-run specialty shop.
At this extravagant ribbon cutting event, residents and staff celebrated with an exquisite ice sculpture and a tasty smorgasbord of seafood, prime rib and hors d'oeuvres from the newly opened bistro.
The multimillion-dollar enhancements modernize Boca Pointe's only continuing care retirement community built by Acts Retirement-Life Communities in 1983. One of the most unique aspects of Acts communities is its life care plan, which pre-pays any future long-term care residents may need.

Both Boca Raton communities offer a comprehensive range of long-term care services, including assisted living, memory care and skilled care located within the on-site health center. A full-time Nurse Practitioner is on hand for residents, along with Home Health services to round out a full continuum of care.
Acts Retirement-Life Communities is one of the nation's largest not-for-profit continuing care retirement community organizations. Headquartered in suburban Philadelphia, Acts currently provides housing and services to more than 10,000 seniors through its family of 26 senior living campuses in nine states and employees approximately 8,000 people.