Longtime Acts Executive to Now Lead the Nation's Largest
Not-for-Profit Senior Living CCRC Organization
WEST POINT, PA -- The Board of Directors of Acts Retirement-Life Communities has appointed Gerald T. Grant as President and Chief Executive Officer. Grant was named to the interim CEO role following the sudden passing of his predecessor, Mark Vanderbeck, on May 3, 2017.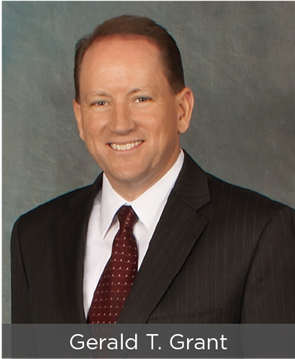 "Acts is fortunate to have someone of Jerry's character and experience with the organization," said Dr. John L. Esterhai, Jr., Acts Board Chairman. "Jerry exemplifies the qualities that the board seeks to lead the Acts organization. He brings energy, focus and a passion for Acts' mission and culture. The board unanimously agreed that making him President and CEO was in the best interest of our residents, employees and the Acts organization."
Mr. Grant has been with Acts for nearly 30 years, most recently serving as President and Chief Operating Officer. Prior to that he served as Executive Vice President and Chief Financial Officer. Mr. Grant is an active member of numerous senior living service groups including LeadingAge and CARF International, and is a frequent presenter at healthcare and senior living industry conferences.
"I am honored and very humbled that the board has given me the opportunity to lead Acts as its next President and CEO," said Grant. "It's been a privilege to have served the Acts organization in fulfilling its mission and ministry for so many years. I'm excited to accept this new leadership role to help ensure the continued success and growth of the company. I am extremely optimistic that the best days are ahead for Acts, and I look forward to working with our talented and dedicated team to continue making a positive difference for the seniors and communities we serve."
About Acts
Based in suburban Philadelphia, Acts Retirement-Life Communities is the largest not-for-profit owner, operator and developer of continuing care retirement communities (CCRCs) in the United States. Acts has a family of 22 CCRCs in eight states throughout the east coast which provide housing and services to approximately 9,100 older adults and employ more than 6,000 people.