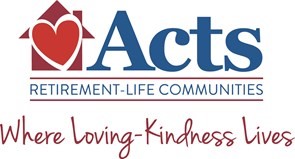 WEST POINT, PA, May 10, 2016 -- Dream, Believe, Dare, Do. Through four simple words, this carefully crafted credo has led The Walt Disney Company to prosperity and immeasurable success. In the nationally acclaimed book The Disney Way.
Disney corporate culture experts Bill Capodagli and Lynn Jackson explore how companies large and small can emulate Disney and bring greater vision and innovation to their business processes, create a customer-centered culture and achieve success beyond their highest expectations.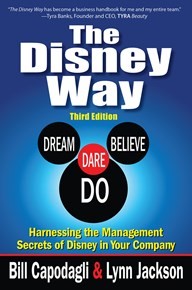 Among the companies featured in the just released third edition of The Disney Way is Acts Retirement-Life Communities, a senior living organization headquartered in suburban Philadelphia. According to the authors, the "loving-kindness" culture that the Acts leaders have implemented into their approach to business management has helped propel the not-for-profit organization to reach the upper echelon of senior living organizations in America. 
"I think of Acts as a perfect example of an organization that has masterfully adopted the customer centric principles of Disney in their own unique way," said co-author Bill Capodagli. "With loving-kindness as its foundation, Acts has created an enviable model for senior living that has helped the organization achieve amazing results with residents and employees."
Since its founding, Acts has experienced steady growth to become one of the largest senior living organizations in the United States with 21 retirement communities that serve more than 8,600 seniors and employ more than 6,000 people in eight states. The application of loving-kindness is deeply embedded in the Acts culture and is attributed to helping the organization achieve a 98% resident satisfaction, a company record wait list of people planning to move into its communities, and a dedicated staff who embrace the company culture and consistently rate Acts as a top workplace.
"The Acts culture of loving-kindness is our ongoing commitment to excellence and serves as the foundation for our actions, our attitudes, and our values," said Acts CEO Mark Vanderbeck. "It's a daily practice of striving to create an atmosphere where every individual is valued and treated with fairness, sensitivity, dignity, honesty and respect. Much like the Disney Way, the application of loving-kindness sets a standard for excellence in retirement-life services that is used to lift our entire organization to greater heights."
About Acts
Acts Retirement-Life Communities is the nation's largest not-for-profit owner, operator and developer of continuing care retirement communities. Based in West Point, Pennsylvania, Acts has a family of 21 senior living communities in eight states with more than 8,600 seniors, and employs more than 6,000 team members. Website: Actsretirement.org.