WEST POINT, PA  --  Acts Retirement-Life Communities sadly announces the sudden passing of its Chief Executive Officer J. Mark Vanderbeck on May 3, 2017.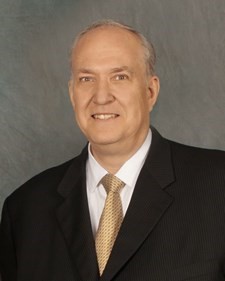 "On behalf of the Acts Board of Directors and leadership team, it is with deep sorrow that we announce the unexpected passing of Mark Vanderbeck, Acts CEO," said Dr. John L. Esterhai, Jr., Acts Board Chairman. "Mark was a beloved figure and an outstanding leader at Acts who touched the lives of many residents and staff members. He will be missed dearly by the entire Acts family. We mourn his loss and extend our deepest sympathies to Mark's family and friends."
Mr. Vanderbeck's career in senior living services spanned more than 35 years, including nearly 20 years with the Acts organization. He joined Acts in 1998 where he held a series of progressive operational leadership roles. He became Chief Executive Officer of Acts in August 2014.
Mr. Vanderbeck served in a variety of leadership positions within the senior living industry, including various boards and committees for LeadingAge, a national trade association serving not-for-profit senior housing providers, and its state affiliates LeadingAge PA and LeadingAge Florida. He was an active volunteer with many local organizations providing social and outreach services, including serving as a board member for Family Services of Montgomery County, Pennsylvania. Mr. Vanderbeck graduated from Bloomsburg University in 1977 with a B.S. in Business Administration, and completed post-graduate studies in health care administration at the University of South Florida.
The Acts Board of Directors appointed current President & COO, Gerald T. Grant as Interim Chief Executive Officer.