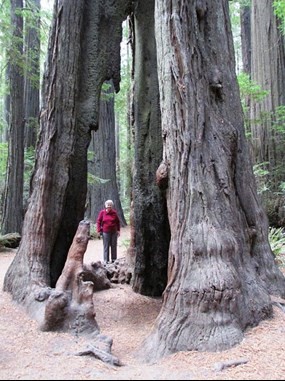 Acts residents recently took in the sights of America's awe-inspiring Pacific Coast. The nine-day trip included stops at Mount St. Helens, the Oregon Dunes, Redwood National Park and California Wine Country.
Claudette Fleischmann and Barbara Kavanagh of Normandy Farms Estates were joined by Mary Kohler and Joan Sodano of Southampton Estates, along with Margaret Heinrich of Indian River Estates.
The coastal tour package offered by Isings Travel took the gang to some of the most beautiful spots in the United States. They learned about Mount St. Helens' dramatic eruption in 1980, visited Howard Hughes' famous HK-1 Spruce Goose at the Evergreen Aviation Museum, toured the Oregon Dunes in a specially designed dune cruiser and sampled California wines aboard the always popular Napa Valley Wine Train.