Acts Retirement-Life Communities, one of the nation's largest not-for-profit senior living organizations, is pleased to announce the appointment of Paul Reinbold, MD.,CMD., as Vice President and Chief Medical Director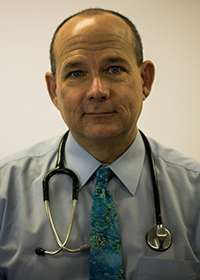 Dr. Reinbold is certified as a Medical Director by the Society for Post-Acute and Long-Term Care Medicine and is Board Certified in Internal Medicine by the American Board of Internal Medicine. He holds a bachelor's degree in Biology from the University of Delaware, a Medical Degree from Hahnemann University School of Medicine and completed his residency in Internal Medicine at Lehigh Valley Hospital.
"We are pleased to have Dr. Reinbold take on this new role and help lead our clinical team. Along with Holly Schade, Senior Vice President, Health & Home Services, our clinical team is well positioned to support our community staff in providing care and services to our residents in an ever-changing healthcare environment," said Acts CEO Gerald T. Grant. "Dr. Reinbold will bring clinical expertise and a history of success as a medical director that will benefit residents throughout the Acts system."
About Acts Retirement-Life Communities: Based in suburban Philadelphia, Acts Retirement-Life Communities is the largest not-for-profit owner, operator and developer of senior living continuing care retirement communities (CCRCs) in the United States. Acts has a family of 27 campuses in nine states, which provide housing and services to approximately 11,000 residents. The Acts communities provide a full range of personalized senior services including independent living, assisted living and skilled nursing care residences on the same campus to accommodate a variety of retirement lifestyle needs. For more information please visit: ActsRetirement.org.