Spring has traditionally been one of the most popular times of the year to list a home. Factors such as warmer weather and the end of the school season have typically worked in favor of both sellers and buyers, creating a nice balance of supply and demand. However, due to the current health and economic worries, this may or may not still be the case.
Acts spoke with Realtor® Lisa Treu, Founder of Treu Group Real Estate, and Certified Financial Planner™ Brad Breeding, Co-Founder and President of MyLifeSite, to gather their professional insights into the drawbacks, and yes, benefits of selling your home during a recession.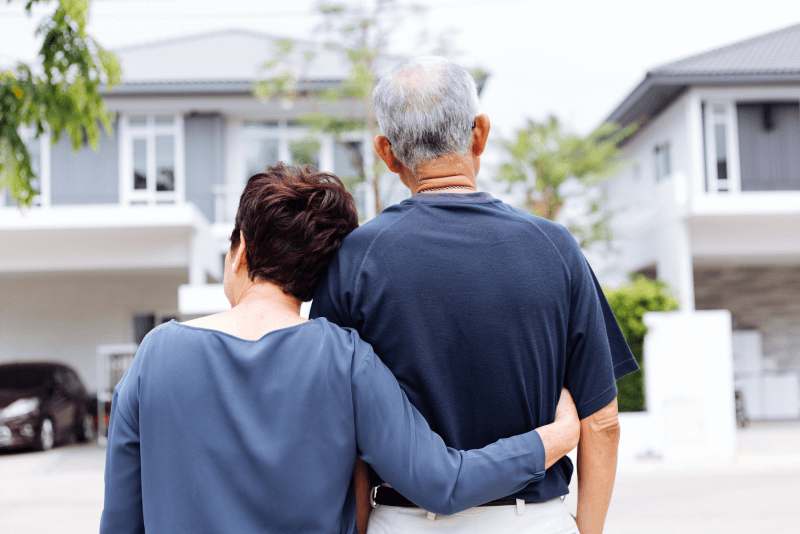 Sell or Wait? - The [insert home value]-Dollar Question
The answer to whether you should sell your home during times of uncertainty is dependent on a variety of factors, namely your geographic market. Unsurprisingly, the demand for houses has declined in many areas; however, inventory in some housing markets remains tight, with many homes still selling with multiple offers. Just as before this economic crisis, you should lean on the wisdom of a local and reputable real estate agent to gauge demand in your real estate market.
There have been some recent positive developments for those looking to sell their home soon. A recent report released by the Mortgage Bankers Association showed that mortgage applications had increased over the last week of April. This increase is likely due to record-low, 30-year fixed mortgage rates hovering around 3.43 percent, indicating that there is still interest among home buyers.
"If you have the ability and equity to make the move, I believe you do it ASAP," says Treu. "You don't need to, nor should you wait. Waiting is not likely going to make our prices better."
Breeding adds, "Most of the projections are only predicting home prices to drop in the low-mid single digits, compared to a nearly 30% drop during the housing crisis (of the Great Recession)."
What a Recession Means for Retired Homeowners
A 2019 research article by Redfin concluded that large single-family homes retained their value better than smaller homes during the Great Recession. Older properties also held more of their value, specifically those built before 1940. If these findings are any indication of home values during the next recession, older homeowners would likely be less impacted economically than younger people who typically own townhouses or condos.
Although selling your home can have tax implications at any age, homeowners who have already paid off their house are still likely to avoid capital gains tax. If you lived in your home for at least two years within the last five years, you might stand to exclude most, if not all, of your home sale profit from long-term capital gains. Married couples filing jointly may exempt up to $500,000, while single filers can exempt up to $250,000.  [MortgageLoan.com]
Finally, many retirees may also not be as impacted economically by a recession and may be better positioned than the younger workforce to make a move now. This depends on a retiree's income sources and their retirement investments outside of the equity of their home.
>> Related: How to Prepare for a Recession if You Are Retired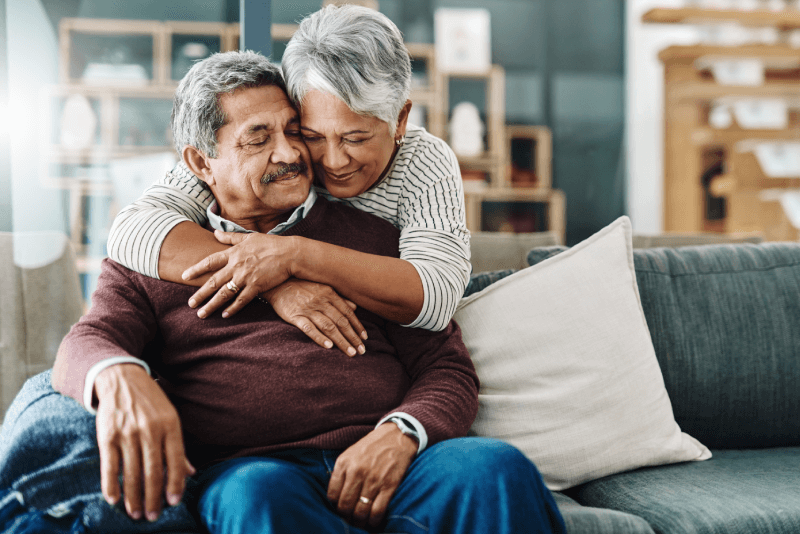 Factors to Consider for Retirement Downsizing
For retirees looking to downsize their homes to move into senior living, the question to sell may then be even more straightforward. Some senior living contracts, such as the Type A long-term contract offered at some continuing care retirement communities (CCRCs), provide enormous health benefits to ensure that monthly expenditures remain consistent. Therefore, waiting to sell your home sooner than later could become a costly mistake if unexpected health costs arise.
Residents of CCRCs stand to gain additional savings without the need to pay property taxes, home insurance premiums, and general house upkeep costs. These expenses can quickly run into tens of thousands each year and may even exceed any additional profit that's gained by waiting until the housing market improves.
An on-going comment echoed by many CCRC residents is that they wish they would have moved in sooner. The burden of selling their home and downsizing their belongings remains one of the primary reasons why people delay their move to senior living; however, this process becomes less complicated when you have a solid plan.
>> Related: Hidden Costs of Home Ownership | Eight Tips for Downsizing Your Home
Start Preparation TODAY to Begin Selling Your Home
"Most realtors would say it is absolutely imperative to keep your house clean and well kept," says Breeding. "Cleanliness and staging are so important in terms of how quickly a house will sell and the price you can get. First impressions go a long way."
Realtor Lisa Treu has offered some quick and easy preparations you can do to sell your home:
Organize your belongings

Minimize collectibles

Finish the "honey-do" list

Freshen up paint or re-paint with neutral colors

Update minor items that make a difference, such as new front door hardware, kitchen knobs, bath lights, and mirrors.
Once you have prepared your home, you will want to schedule a (virtual) meeting with a qualified real estate agent who will be able to advise you what the housing market looks like in your neighborhood. Your realtor will be your guide during the process of selling your house and may offer some suggestions to improve the curb appeal of your home so it can sell faster and for more money.
"You have to get the formula right: The right price, the expected condition for the price, and perfect marketing," says Treu.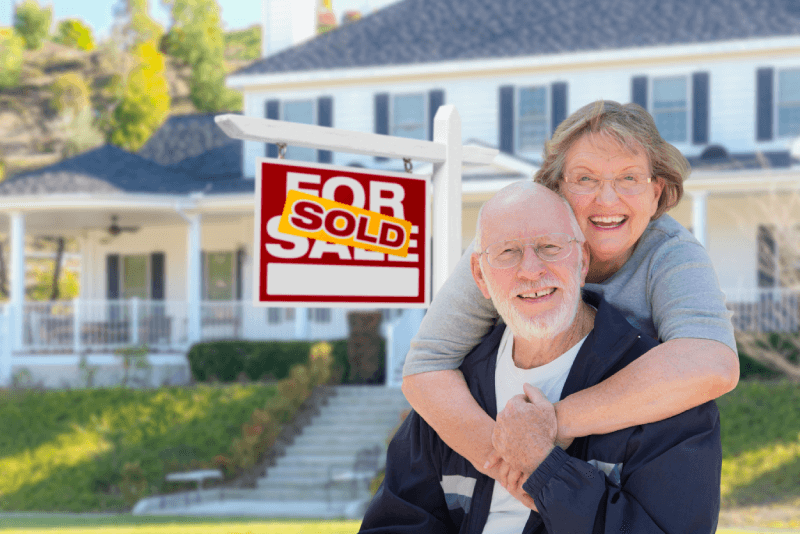 Your Forever Home with Lifelong Peace of Mind
Acts Retirement-Life Communities is a leader in the senior living industry and is proud to offer Acts Life Care®. Through our vetting and partnerships with moving companies and real estate agents, we have streamlined the process of selling your home so that you can move into the perfect community that suits your lifestyle and needs. Please click HERE to learn more about Acts and our 26 active-senior communities in nine states along the East Coast.
This article was made possible through the collaboration with Lisa Treu. Please contact the team at Treu Group Real Estate for your real estate inquiries in eastern and central Florida.
We would also like to extend a special thanks to Brad Breeding. You can learn more about Mr. Breeding and read his insightful articles covering senior living at MyLifeSite.net.