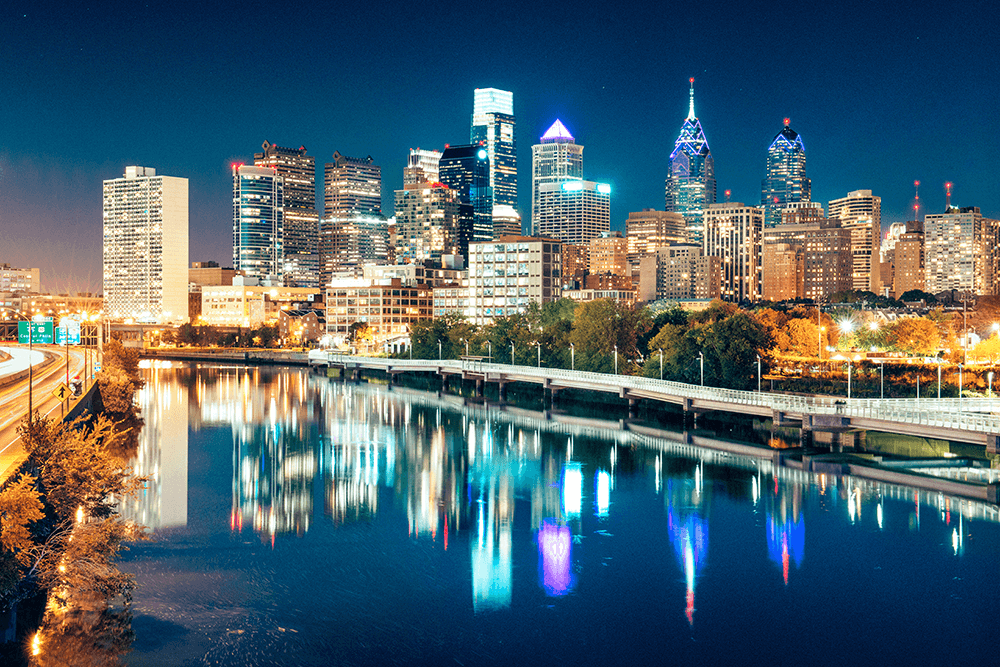 As you envision your retirement, you might be picturing sunny beaches and year-round warmth — which is not exactly what Pennsylvania brings to mind. It might make you ask, "Is Pennsylvania even a good state to retire in?" The answer is yes! In fact, some of Pennsylvania's unconventional attributes make it a great place for retirement.
When you're deciding where to retire, don't discount places like Pennsylvania just because they don't have an eternal summer and beachside residences. There are plenty of bonuses to retiring in Pennsylvania — read on to see what they are!
Retiree-Friendly Tax Laws
Pennsylvania is one of two states that exempt nearly all retirement income — which means retirees have a great opportunity to save a lot of money when they move to Pennsylvania. In fact, Kiplinger ranked Pennsylvania sixth in its 2017 list of most tax-friendly states. Things like social security benefits, IRA distributions, and military pensions are all exempt from income tax. Additionally, the sales tax rate is six percent — and food, clothing, and medicine are exempt from that tax. Retiring in Pennsylvania will ensure that you get the most out of your retirement savings.
Beautiful Seasons
While you might not have 70-degree weather in winter like you would in warmer locations, Pennsylvania's seasons are breathtaking — especially the fall. Summer always ends with a bang of beautiful color to welcome in the winter. You can take part in fall festivals, or just explore the best places to appreciate the leaves as they change to their vibrant colors. One favorite experience is the Oil Creek & Titusville Railroad Tour, which takes you on a three-hour round trip to learn about oil history and see the beautiful fall foliage in the peak of the season. Another favorite is the Kinzua Sky Walk, one of the world's longest railroad bridges. Take advantage of the scenic overlooks that will show you exactly why Pennsylvania is famous for its beautiful fall season.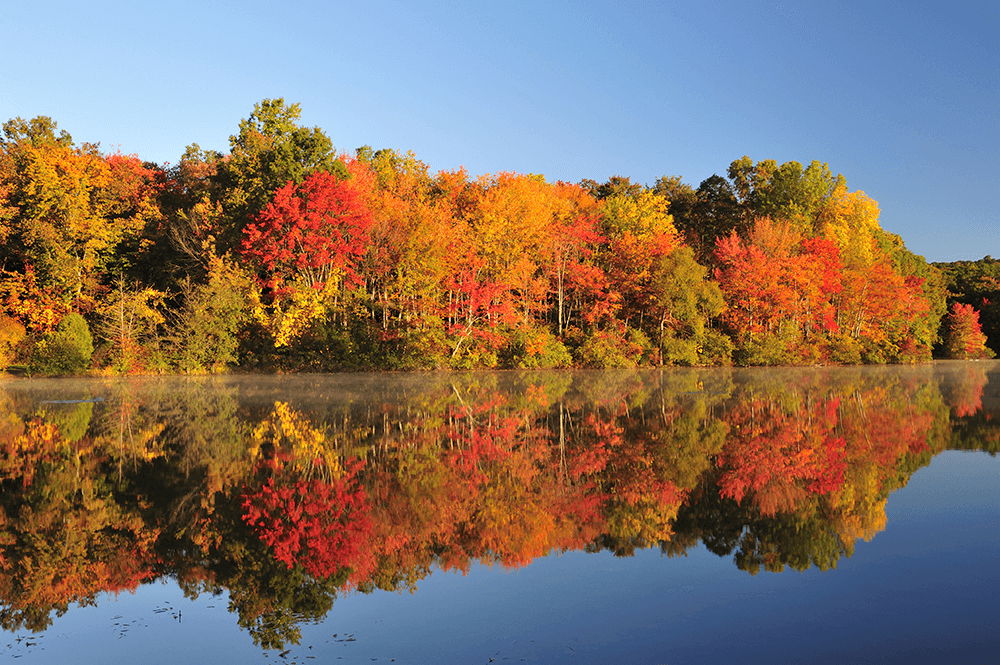 Exciting Attractions & Entertainment
Wherever you retire, you want to have a variety of things to do — not just for you but for your friends, kids, and grandkids. While other states might have beaches and pools, Pennsylvania offers a more well-rounded, holistic entertainment experience. It's home to plenty of fun attractions, and it always has something new to offer. If you enjoy live entertainment, spend an evening at Act II Playhouse in Ambler. It's a small theatre, so every seat in the house is a good one. The team at Act II is committed to putting on quality, dynamic productions, and they offer a variety of live performances. Whether you like stand-up comedy or classic plays, you're bound to find something that fits your interests — and the interests of whoever is visiting.
If you have grandchildren coming to visit, they won't want to be cooped up inside all day. Luckily, Pennsylvania has plenty of kid-friendly entertainment opportunities that adults can enjoy too. One local Philadelphia favorite is the Please Touch Museum. With its interactive, multi-sensory exhibits, this isn't your average children's museum. When you take your grandchildren to visit, they'll get a constructive, collaborative learning experience that's fun for the whole family — and it might even awaken your inner child. Like the museum says, "Play is undoubtedly the most important work of childhood." If you retire in Pennsylvania, you'll have plenty of opportunities like this one to take advantage of.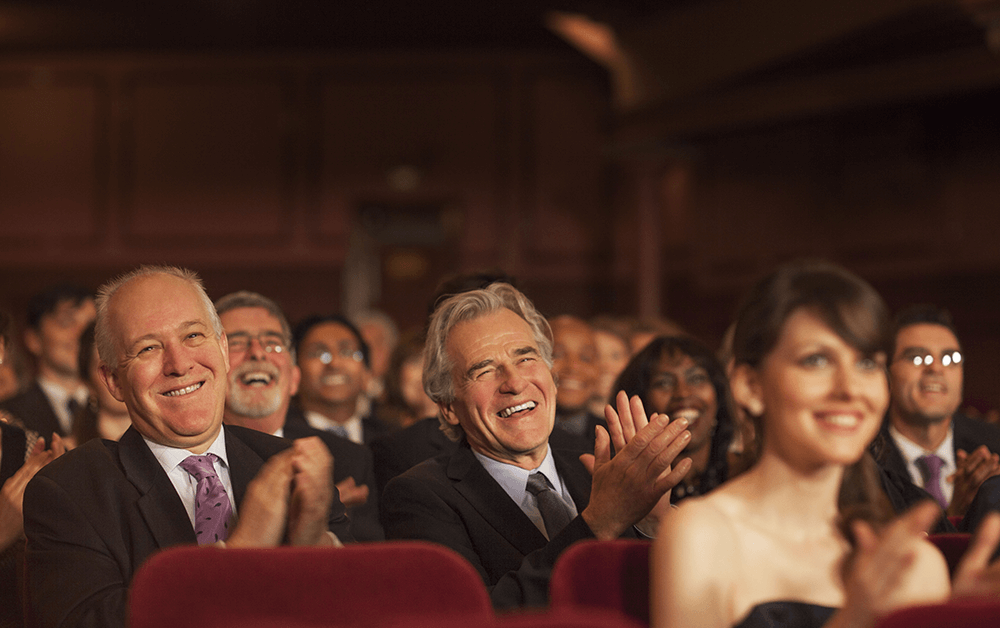 State Parks
If you want to stay active in retirement, Pennsylvania has a variety of state parks full of trails and scenery. Ridley Creek State Park covers more than 2,600 acres — and it's only 16 miles from the city of Philadelphia, which means you can enjoy a leisurely walk in nature before traveling into the city for lunch! Benjamin Rush State Park hosts once of the state's largest community gardens. If you rent a plot, you can visit the park not just to enjoy nature but also to enjoy the rich experience of planting your own flowers and vegetables. Pennsylvania is home to plenty of state and national parks for retirees to explore.
Retiring in Pennsylvania
A Pennsylvania retirement gives you the financial stability you want, while also providing countless opportunities to keep yourself busy. In fact, choosing Pennsylvania might be easy — but deciding where to live in Pennsylvania can prove a little more difficult. Where can you go for all the best food, attractions, and entertainment? You might want to do a little research on the best place for your needs — but luckily, we have a few other resources that might be helpful. Check out our blog on the best retirement locations in Pennsylvania.
Pennsylvania is home to eight unique Acts Retirement-Life Communities — and we'd love to walk you through the process of deciding which one is the best fit for you. Contact us today to learn more about each one!