Retirement is the one time in your life where you've finally got the time and the resources to pursue all those hobbies you never got a chance to while you were working. Retirement hobbies are a fun and fulfilling way to pass the time, and whether you're learning new skills or honing old ones, there's no place better for retirement hobbies than Media, Pennsylvania. Known as Everybody's Hometown, this southeastern Pennsylvania borough has a population of around 5,500 and is situated both close enough to the action of big cities like Philadelphia and far enough away to provide you plenty of peace and quiet when you need it. The area is just chock full of hobby ideas for the newly retired. Here are some of the best.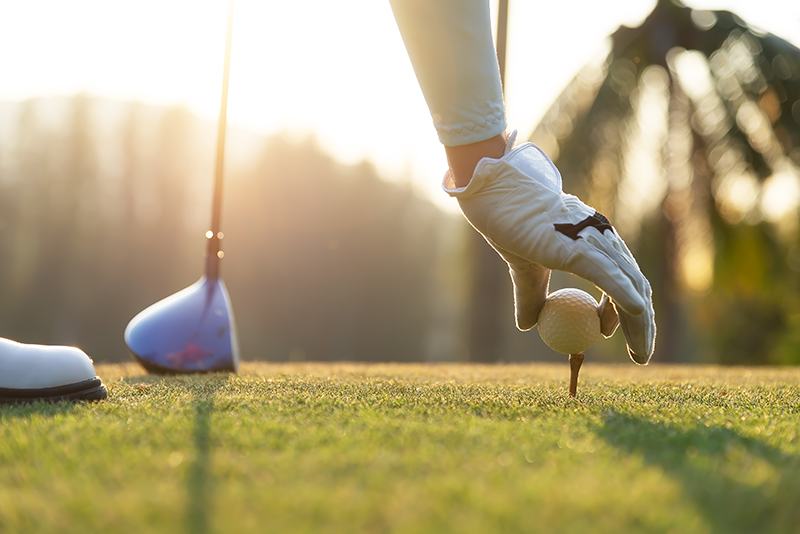 Media-based Retirement Hobbies List
Museum-Hopping
The Metro Philadelphia area has some of the most award-winning, world-famous museums anywhere. Good news: the City of Brotherly Love is only half an hour to the east, and its bounty of awe-inspiring museums will have you ooh-ing and ahh-ing nonstop. In fact, you won't find a more robust and varied collection of museums outside of New York City!
If you're looking for fine art, the Philadelphia Museum of Art holds works from Cassatt, Cezanne, Hokusai, Matisse, Monet, Reubens, Warhol, and more. Looking for a fun place to take the grandkids? The Franklin Institute is Philadelphia's most entertaining science museum, perfect for kids and adults. In search of the quirky and offbeat? The Mutter Museum of the College of Physicians of Philadelphia offers medical oddities from the pioneer days of modern medicine (better leave the grandkids at home for this one).
Nature Photography
If you've always wanted to become a shutterbug, there's no better time to start. Picking up a Media-based retirement hobby like photography can be fun and rewarding, and you don't even have to invest much to get started, thanks to the high-quality cameras built into today's smartphones! If you want to pursue it as a more serious hobby, you can always look into getting a more traditional standalone camera.
No matter what type of camera you've got, you'll need some subjects to capture. Nature photography is the perfect way to get started, especially since the world-renowned Longwood Gardens Arboretum is less than half an hour away on US-1 South. Tours, classes, workshops, and event performances all take place at these expansive gardens, and the gorgeous flowering plants and trees make for fantastic subjects to photograph. It's the ideal place to start your nature photography hobby for sure!
Continuing Education
Looking to finish that degree you never got a chance to, or advanced degree you always considered? Want to learn more about archaeology or psychology but never had the opportunity from working full time, helping to raise a family, or both? Retirement is the perfect change to continue your education at your own pace and with zero pressure.
Not only that, but the colleges and universities in or near Media are some of the best in the nation! Delaware County Community College's Marple Campus is nearby, as is Penn State Brandywine and Swarthmore College. This is just the tip of the iceberg, of course, as there are even more educational opportunities in nearby Philadelphia. You can also take fully accredited classes online if you'd rather not attend a specific campus as well, offering the kind of flexibility you need to enjoy your retirement life.
The Performing Arts
Because Media is so close to Philadelphia, the opportunities to appreciate culture are almost inexhaustible. If you're ever wanted to enjoy the finer things in life such as live performances from world-renowned classically-trained performers, now is your chance: becoming a patron of the performing arts is an easy hobby idea to pursue for anyone newly retired in Media.
In fact, the Kimmel Center, located just a few blocks south of Philadelphia's City Hall, is the premier performing arts center in the region. The Philadelphia Orchestra, the Pennsylvania Ballet, the Philadelphia Chamber Music Society all hold regular events at the Kimmel, and it's also been the home of major Broadway shows like Hamilton and speaking engagements for famous cultural figures like Dr. Jane Goodall.

Learning New Skills
Lastly, we have the one thing that just about everyone looking for retirement hobbies can turn to regardless of where they live: learning new skills. Whether it's picking up a paintbrush, getting down on your hands and knees with a gardening trowel, or starting a stamp collection, there is any number of things you can do to enjoy your retirement time
There are quite literally dozens of hobby shops in the region around Media and beyond that can help you find the supplies or guidance you need to pick up a new skill or even hone an existing one that's lain fallow for years. Have fond memories of model trains from your youth? The nearby Nicholas Smith Trains is your go-to. Taking up knitting, crocheting, or sewing? The local JOANN Fabrics has everything you'll need. And if you can't find what you're looking for, there's always the internet!
The Final Word on Retirement Hobbies in Media, Pennsylvania
Now that you're retired, it's easier than ever to pick up a new skill like photography, painting, or collecting. You've got the time to attend fine arts performances or to visit museums. You can even go back to school to learn about something you always wanted to but never could in the past. That's just scratching the surface of what you can do — when it comes to retirement hobbies, if you can dream it, you can do it!
Meanwhile, where you retire plays a big part in what types of hobbies you want to learn. Acts Retirement-Life Communities has two amazing campuses in Media, PA – Granite Farms Estates and Lima Estates. Both communities feature a variety of helpful amenities to help encourage retirees to explore any hobby they like! Plus, residents of our communities in Media can visit any other Acts community, including communities in Florida, South Carolina, and Georgia. And finally, Acts communities feature Type-A extensive Life Care, meaning that residents' monthly cost will never increase just because they require a higher level of healthcare in the future.
Find out more about how our retirement communities can help you in living your golden years to the fullest!
Our Media, PA Retirement Communities: