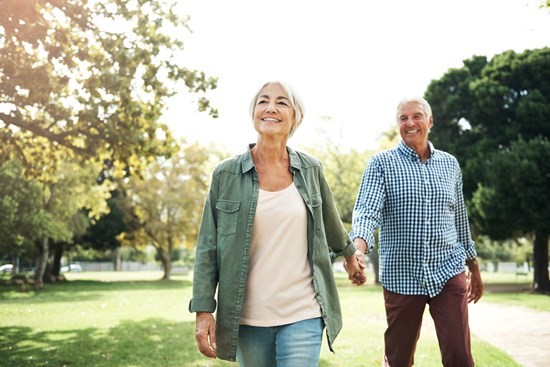 Is there anything better than reaching retirement? You can finally relax and enjoy life without worrying about work pressures! But now comes a new kind of pressure: where do you want to spend your relaxing retirement years?
Media, Pennsylvania is one of the fastest-growing retirement communities in the United States, and for good reason. To help you decide if staying in or re-locating to Media is the right retirement choice for you, let's look into some myths and realities of retirement life in this charming town.
Myth: Living in Media is Too Expensive
We get it: Media is near Philadelphia, a top tier market, so of course it's expensive to live here. Right? After all, you want to be savvy about how you spend your retirement savings, ensuring you have as much money as possible to travel, enjoy your favorite hobbies, treat your kids to nice restaurants, or whatever else you'd like to do.
According to Sperling's Best Places, the cost of living in Media is only slightly above average when compared to the rest of the country. If you already live in this area, you're already ingrained in this cost of living, and if you're relocating from New York, New Jersey, even cross country from California to be closer to family or the like, your retirement savings will actually go much farther in Media. Being in a great location doesn't have to cost you.
Myth: Media is
Boring
This argue is undercut by the above mention of proximity to Philadelphia. Media residents are less than 30 minutes from the cultural hub of Philly, and is also a drive or brief train ride from New York City and Washington, D.C. This ensures there is always plenty to do, in a day or even an extended weekend. Take in a live performance, visit a museum, or anything else that calls to you in a big city.
Plus, Media itself has plenty to offer as well, including its own theaters and museums, not to mention some lovely parks and even an arboretum.
Take in some local shopping, maybe some fine dining, and top it off with a stop at a local orchard — all in a day's leisure in Media! And that doesn't even get into the activities and excitement available if you choose to retire to a retirement community like Granite Farms Estates, where there is always an opportunity to play games with fellow residents, go swimming, take an art class, practice woodworking, or pursue any number of interests.
Myth: Media's Retirement Communities Are Small and Cramped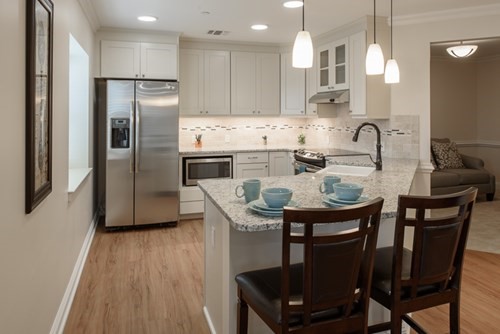 Speaking of retirement communities, let's delve into them right now. Many people considering a move to Media fear that the proximity to Philadelphia can make for less than ample real estate options. But here's the thing: Proximity to Philadelphia doesn't equate to the hustle and bustle of Philadelphia. In fact, Granite Farms Estates sits on 55-acres, including 30 natural acres in the Brandywine Conservancy. That's plenty of space to stretch your legs and enjoy nature! And the apartments have a robust feel to them as well, meaning you have every opportunity to enjoy your independence even though you're close to the action when you want it.
Myth: Medical Care is Impossible to Find in Media
This retirement myth can be debunked right away, right? How could a town with quick access to Philadelphia and NY offer poor medical care? Philadelphia is one of the best rated medical cities in the world! Media itself, due to its growing retirement population, is also filled with quality doctors offices, pain management specialists, physical therapists, and the like.
Plus, when you join a Continuing Care Retirement Community like Granite Farms Estates, you don't actually even have to leave the campus for most forms of healthcare. Experts work right on campus, and you have access to rehab facilities, assisted living facilities, and other medical needs should you eve require them, for no increase to your existing monthly fee. It's just one more way Granite Farms Estates keeps you feeling secure and focused on enjoying your retirement years instead of worrying about the future.
Myth: Media's Climate is Miserable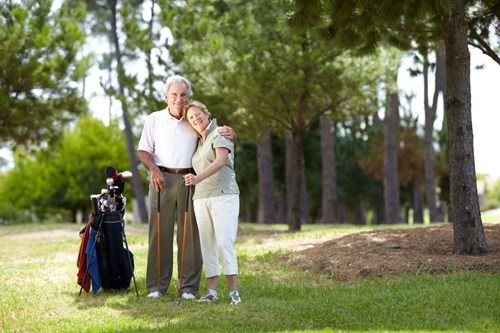 Some people really don't know what to make of the Mid-Atlantic coast and its climate. Is it good? Is it bad? Who knows, let's just assume the worst! Well, let's dig into the facts to know for sure. Media's climate statistics are either almost average for the country, or even more favorable, especially when it comes to winter weather. Did you know it only averages around 13 inches of snow a year? Compare that to the national average, which is a whopping 28 inches.
But what about sunny days? Well, there's some good news here as well: Media gets around 204 sunny days a year, with a yearly high of around 86 degrees, and summers that can get pleasantly hot and humid but never unbearable like some more southern climates. What this really means is that you get to enjoy all four seasons without experiencing the most extreme ends of those seasons. In other words: as perfect as the rest of the town!
Separate 
Myth from Reality
 and Consider 
Retiring in Media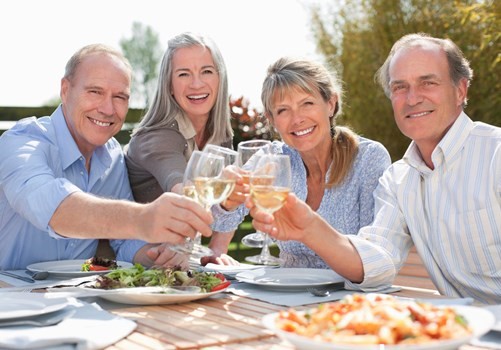 After everything you've read so far, it's pretty obvious that we think Media is an ideal retirement destination. Plenty of nature (and views of farms) without feeling isolated, reasonable costs with access to endless activities, and the comfort and security of a top-shelf Continuing Care Retirement Community. What else could you ask for?