When it comes to retirement myths and realities, there's the truth and then there's everything else. For some reason, a number of unhelpful myths continue to float around about retirement, retirement communities, and retiring to Fort Washington, Pennsylvania.  
For the record, Fort Washington is a gorgeous township deep in horse country that also happens to be only roughly 15 miles north of Philadelphia's city center. Fort Washington has been a favorite for retiring seniors for quite some time. As a popular destination, it's also the target for retirement community myths. Well, now is the time to put these rumors to bed. Let's look into just how wonderful retirement community living in Fort Washington, Pennsylvania truly can be! 
Myth: Fort Washington is Boring, Boring, Boring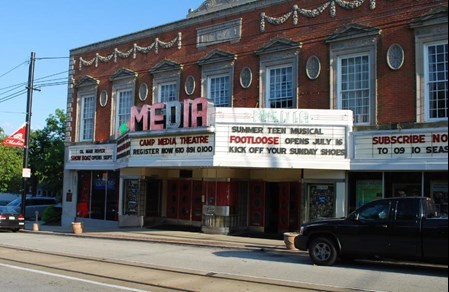 Whenever people like something, there are bound to be others who want to trash it. This seems to be the case with the retirement myth that there is nothing worthwhile to do in Fort Washington. Maybe they're concerned that boredom will set in and they'll never see a reason to leave their independent living community, but this simply isn't founded in any reality. While it is certainly true that retirement communities in and near Fort Washington tend to have amazing amenities and activities that make it so you don't need to leave your campus, there is still plenty to do if you decide to go exploring. 
In fact, Fort Washington and its surrounding townships are chock full of things to do. Local theaters, like the Act II Playhouse, have been putting on shows forever, earning themselves an incredible 31 Barrymore Award nominations. There are symphony orchestras, local movie theaters, great dining and shopping. And oh yeah, remember how we said it's 15 miles from Philadelphia? Plus, as an added perk for anyone moving to Fort Washington Estates, you also get to enjoy any of the amenities of nearby Gwynedd States and Spring House Estates. You can read more about getting three communities in one here.  
Myth: Fort Washington is Too Isolated From Civilization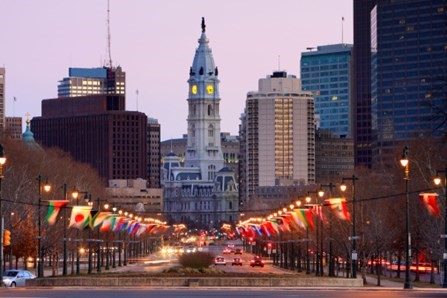 Some people crave the hustle and bustle of city life. Perhaps it's those types who are spreading another retirement myth:that even a foot outside city limits is nothing but desolate, uninhabited wilderness. This is, of course, complete rubbish – especially if you're living in Fort Washington. Instead, the real story is that you're never far from the action. What type of action? Just any and every type you can think of, that's all! 
Not only is there plenty to enjoy within Fort Washington itself, but as a suburb of the City of Brotherly Love, you can get to one of the biggest cities in the country easily thanks to close proximity to both the turnpike and the SEPTA train stations in the area, plus events and excursions from your retirement community. And that's to say nothing of the proximity to New York City and Washington, DC, among other wonderful locations!  
Myth: It Costs an Arm and a Leg to Live in Fort Washington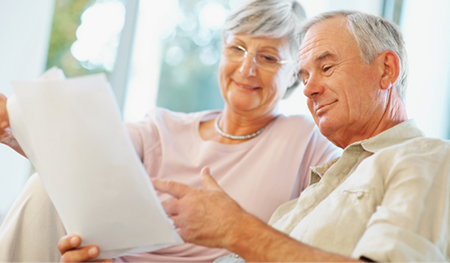 Of course it's important to understand the financial realities of retirement. You may be on a fixed income, dependent on retirement savings or investments to keep you afloat – and that requires very careful planning. Selecting a place to live that's affordable is part of this. But the myth that living in a retirement community in Fort Washington is out of your price range is going to do you much more harm than good. 
For one, if you're considering retiring to Fort Washington, you are probably from around the area. That means your cost of living likely won't be changing at all. And if you're coming from a city area, or perhaps New York or New Jersey, your cost of living may actually decrease. Plus, by moving into a continuing care retirement community such as Fort Washington Estates, you are combining and removing many of your monthly expenses. Forget property taxes and home maintenance fees. Never pay a lawn care service again. Cancel your gym membership. Fort Washington Estates can even take care of many of your meals with fine dining options.  
Myth: Your Healthcare Will Suffer in Fort Washington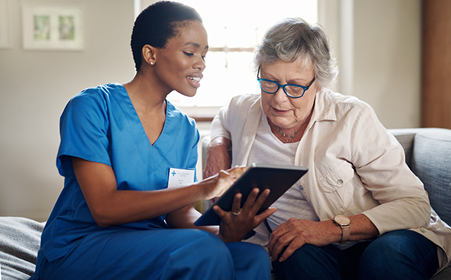 Our physical needs change as we get older. It's important to stay healthy and fit during our retirement years, but even so, sometimes things come up that you might need more than just a routine checkup to fix. The fear of not having adequate healthcare is a strong one in such a situation, and this is where the retirement myth of having poor healthcare options if you move to a  community in Fort Washington comes from. 
Thankfully, this is just not the case at all! The Fort Washington area boasts a number of retirement communities that offer excellent levels of care, as many medical personnel are sourced directly from nearby Philadelphia. But more to the point, many of these retirement communities, including Fort Washington Estates, provide continuity of care options, which adapt and change along with needs throughout the entirety of your stay. You may enter as a healthy independent living resident, but if at any point you need a higher level of care such as assisted living, you'll receive it on the same beautiful campus, for no increase to your monthly fee based strictly on your increased need. Fort Washington Estates also takes physical, mental, and spiritual health very seriously, with plenty of opportunities to improve all aspects. It's services like this that ensure you never have to worry about such a retirement myth as not enough access to healthcare.   
Start Busting Your Own Myths in Fort Washington, Pennsylvania
At this point it should be crystal clear that we've been able to bust many of the biggest and most pernicious myths surrounding retirement community living in Fort Washington. The truth is that if you're looking for affordable retirement communities in a gorgeous neighborhood that provides you excellent amenities, Fort Washington is the place. Add to that the fact that you've got quick and easy access to one of the biggest and most cosmopolitan cities in the country and you've got a winning combination to be sure! 
Click here if you'd like to explore Fort Washington Estates in more detail.