June 19, 2019 -- Acts Retirement-Life Communities, one of the nation's largest not-for-profit senior living organizations, is pleased to announce the addition of James Worth, Larry Marr and Daniel Lawson to its board of directors. The Acts Board represents a diverse group of volunteer members bringing a wealth of experience and expertise to the governance of Acts. Board members, including three residents, serve the Acts organization faithfully without compensation and embrace the company's mission, purpose and values in providing senior living services.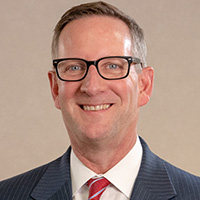 James H. Worth (Jim) is a senior global information technology executive with an extensive career in healthcare and manufacturing, combining technology expertise with a strong business background. Jim is a lifelong innovator who has championed timely adoption of advanced technology and business practices in top global corporations, implementing large-scale enterprise software, digital business strategies, e-commerce, mobility and enterprise social media solutions. He has served as Chief Information Officer at Philips Lighting North America, IT Vice President at Catalent Pharma, and at Cardone Industries. Jim has also held senior IT leadership positions in life science and healthcare diagnostic corporations including Merck, Pfizer, and LabCorp. He currently consults on IT projects for the life sciences industry. Jim holds an MBA from Temple University and a mechanical engineering degree from Georgia Tech. Jim is an elected Pennsylvania state constable, teaches computer science at Cairn University and serves on various non-profit boards supporting education and technology advancement groups.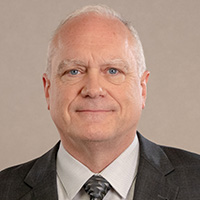 Larry Marr is President and CEO of HR Benefix, a human resources and payroll outsourcing company based in Souderton, PA, with offices in Kailua-Kona, HI, and Denver, CO. Previous to founding HR Benefix in 2010, Larry had an extensive career in the hotel industry with Hilton and Fairmont Hotels & Resorts in Washington State and Hawaii. He holds a Bachelor of Science degree in business management and is a veteran of the United States Air Force. Larry served on the Elder Board at Grace Community Church, in Kailua-Kona, HI, and on the school boards where his son attended in Hawaii and Pennsylvania.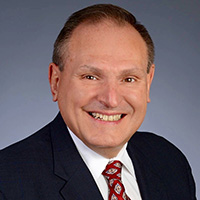 Daniel Lawson is the Chief Administrative Officer for Brandywine Living and the co-founder of Brandywine Senior Care. Daniel manages all aspects of administration and general operations for Brandywine Living with the primary function of management, control and application of labor resources. He also provides oversight to information technologies and is considered a leader in the assisted living industry. Daniel is the former president of a non-profit organization focused on providing health care to seniors and the indigent. He is a veteran of the United States Marine Corps and currently serves as a local board member for the U.S. Selective Service System. Larry received his Bachelor of Science degree in engineering technology from East Tennessee State University.
"We are very fortunate to have three such qualified individuals join our board of directors," said Acts Board Chairman Dr. John Esterhai, Jr." James, Daniel and Larry bring a wealth of business and leadership experience that will be a benefit to the Acts governance team as we continue to enhance our mission and position ourselves for the future of senior living services."
About Acts
Headquartered in suburban Philadelphia, Acts Retirement-Life Communities is the nation's largest not-for-profit owner, operator and developer of senior living continuing care retirement communities (CCRCs), with a network of 27 campuses in nine states serving more than 10,000 residents and employing approximately 8,000 people. For more information, please visit: ActsRetirement.org