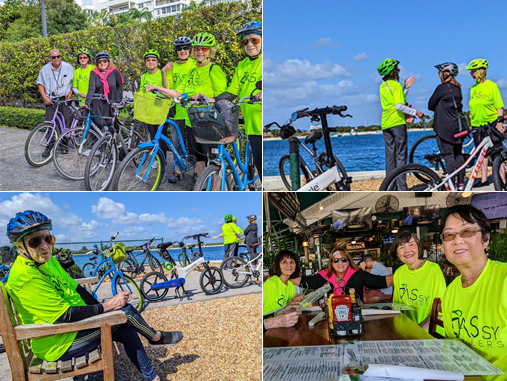 Residents of St. Andrews Estates' popular cycling club enjoyed a scenic bike ride along the Palm Beach intercoastal. 

The SASsy cyclers hopped on the community bus with their bicycles to start their journey at the Flagler Museum. The group rode a gorgeous 10 miles stretch along the ocean and took in the fresh sea breeze. Residents enjoyed a relaxing outdoor lunch near the beach before heading home.
The SAS in "SASsy" stands for St. Andrews South where the group originated, but residents across both campuses are welcome to join! The group meets regularly for bike rides along the incredible lakes on campus as well as outings in the surrounding Boca Raton area. Some members had not ridden a bicycle since they were teenagers, and enjoy the group rides as a way to stay active and socialize.