Edgewater at Boca Pointe has nine residents who are 100-plus years old. Twenty residents are age 98 and above. Living in a resort-like community with an active social life and quality health care is perhaps one reason for their longevity. What can you do today to live a healthier, more fulfilling life tomorrow? We asked some residents to share their secrets.
1. Enjoy Daily Workouts – Don't Focus on Fitness Fads
What do 100-year-old Jean Cleveland, 100-year-old Mel Lazerick, 100-year-old John Stearns and 104-year-old Barbara Matthews have in common? These Edgewater at Boca Pointe residents engage in some form of daily physical activity. They take walks or participate in classes held at the community fitness center. 
There's no magic formula or special workout; consistency is key. 98-year-old Hank Feniger exercises three days a week. He gets to the community gym at 9 a.m. to "get it done first thing in the morning."
 Hank says exercise is what keeps him independent.
"I don't use a walker," Hank said. "I don't want to be one of those people who needs help all the time."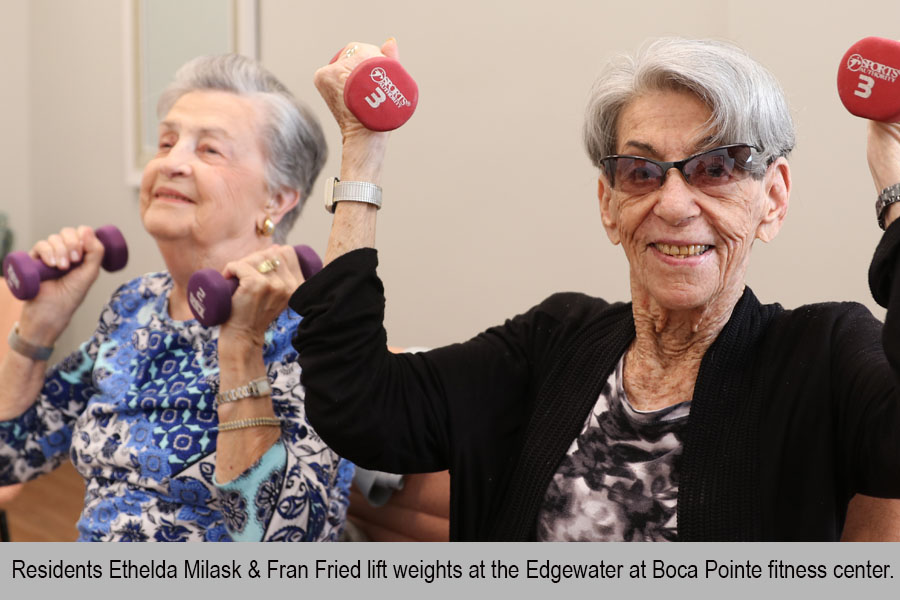 2. Keep Your "Heart Healthy" By Volunteering
 Mel Lazerick, 100, volunteers three days a week at Boca Helping Hands, a local food bank. He has handed out groceries to the needy for the past 20 years.
 "It gives me somewhere to go and feels good to do something worthwhile," Mel said in an interview on CBS12. "I don't believe anyone should spend their day sleeping and watching television."
 Mel has been volunteering for decades. He joined Big Brothers and Sisters more than 70 years ago and still keeps in contact with his "little" brothers, now ages 65 and 92.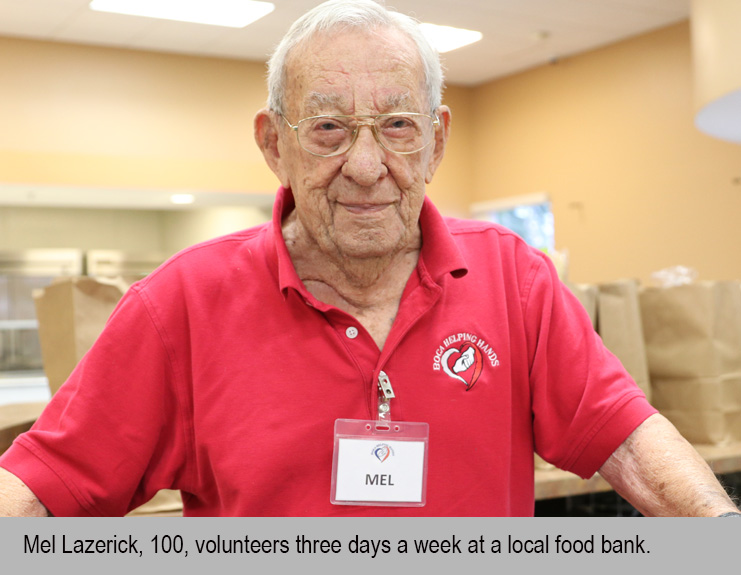 3. Never Stop Learning to Keep Your Mind Sharp
 Jean Cleveland of Edgewater at Boca Pointe plays the piano every day.
 "I never thought I was going to live to 100," Jean said. "It came real fast."
 Jean keeps her mind sharp at the piano bench, performing for fellow residents in her community. She challenges herself to learn new music and add variety to her repertoire.
 "I like to play pieces from different time periods. I try to make it as fun as I can for myself," said Jean. "If you want to be good at anything you have to work at it."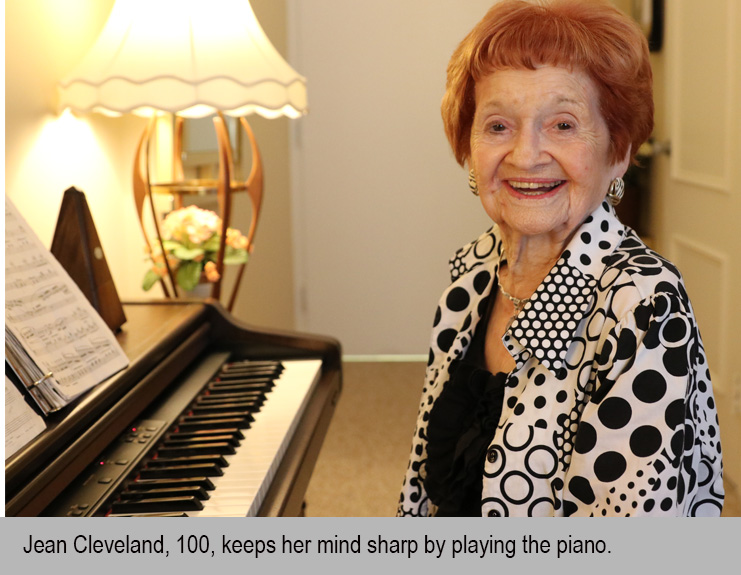 4. Always Be Traveling! Plan Your Next Adventure
Don't be afraid to leave the comforts of home; there is no age limit on taking new adventures! Edgewater at Boca Pointe resident Gary Elsner, who uses a wheelchair, challenges himself every day to prove he could do just about anything without using his legs.
At age 77, he turned into a competitive athlete playing wheelchair basketball and handcycling (read more about Gary's journey).  He also enjoys scuba diving. This year, he took his ambitions to a new frontier: traveling to Africa with his daughter. 
Gary's mobility did not stop him from a safari in Tanzania for a closeup look at lions, zebras and other exotic wildlife.
"It was interesting to witness his determination," said Gary's daughter Sarah Gualtieri. "He will tell you it was easy but it was really hard for him. He was determined to make it work. I knew it was really important to him."
Gary and his daughter have given four presentations at retirement communities about his travels to encourage others not to place limits on their adventures.
"He speaks from the heart and other seniors really enjoy it," said Sarah, "They see someone like themselves. They think, he's in a wheelchair but he made it happen."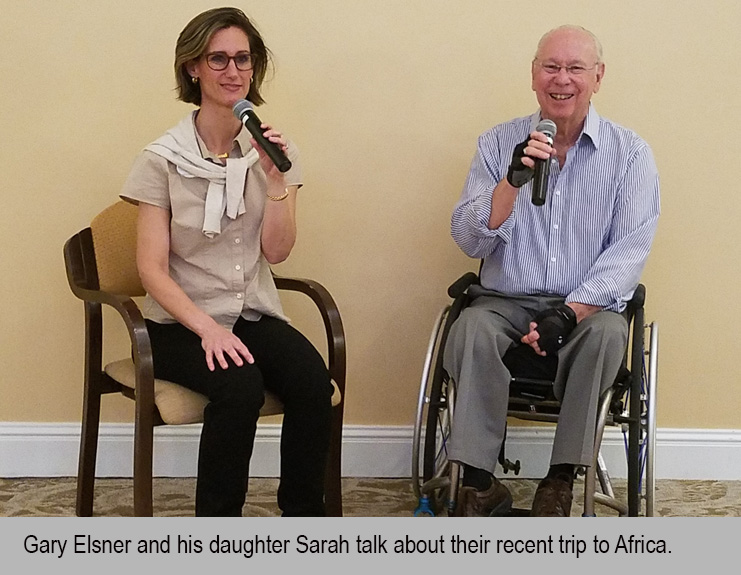 5. The Best Medicine in Life: Close Friendships
Studies show people who are more socially connected to family, friends, and community are happier, healthier, and live longer. A Harvard study suggested people who are more isolated tend to see physical and mental health decline earlier and live shorter lives than people who are not lonely.
Living in a retirement community with an array of social activities, residents of Edgewater at Boca Pointe are exposed to daily outings, clubs, social gatherings and fitness classes. They enjoy new friendships and support each other in the death of a spouse or life partner.
At a recent gathering, dozens of residents met to discuss longevity in a Ted Talk about "How to live to be 100+." In attendance were four residents who are doing just that.
What do they teach us about living longer? Stay active, keep learning, be adventurous, be giving and value your friends.