On Saturday, Sept. 30th, about 60 seniors at Azalea Trace in Pensacola, Florida, soared 100 feet up in the sky in a hot air balloon.
For many residents, it was a first-time experience. 
"The view was spectacular. It was an experience of a lifetime" said Don Dolence. He and his wife participated in this special event that capped off Active Aging Week celebrated across Acts communities.
"At first my wife – she's a little squeamish – didn't want to go on it. The staff had it so well organized. She said, I'm going to do it. It was magnificent," said Don.
"I was excited because it was on my bucket list," said Lyn Nutt who celebrated her 70th birthday this year. "We floated at 100 feet; it was just awesome."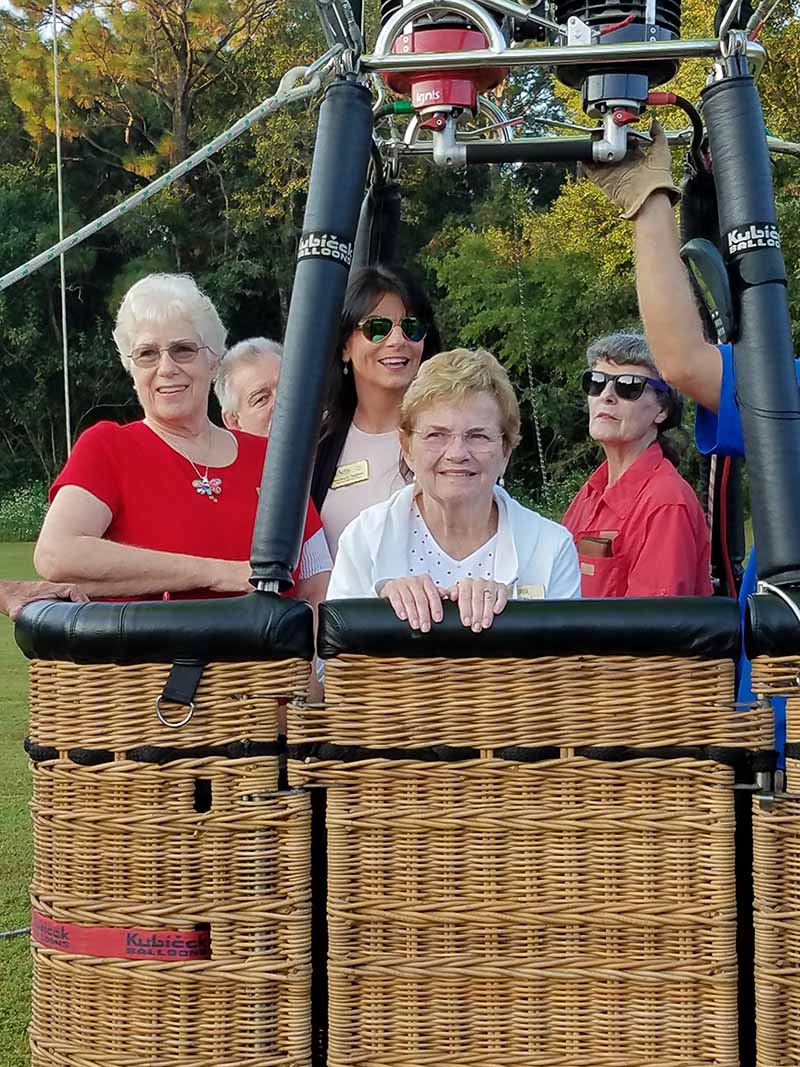 Lyn added, "The setting was beautiful. In the cool morning air, you could feel the warmth from the the flame. Blue skies, no clouds, it was the perfect day." 
The gigantic balloon was tethered at the community's diving range. Residents, three and four at a time, stepped into the balloon's basket and took in a bird's eye view of the Escambia Bay over the tree line.
"We had such great support from the staff, so many on hand to help out," said Dot Robideaux. "A group of us now want to go to the balloon festival in Foley, Alabama next year. It was so much fun!"
"It's my first balloon ride. I've wanted to do it for a long time," said Hans Krucke, "I used to fly private planes. When I saw this on the list of activities, I had to sign up."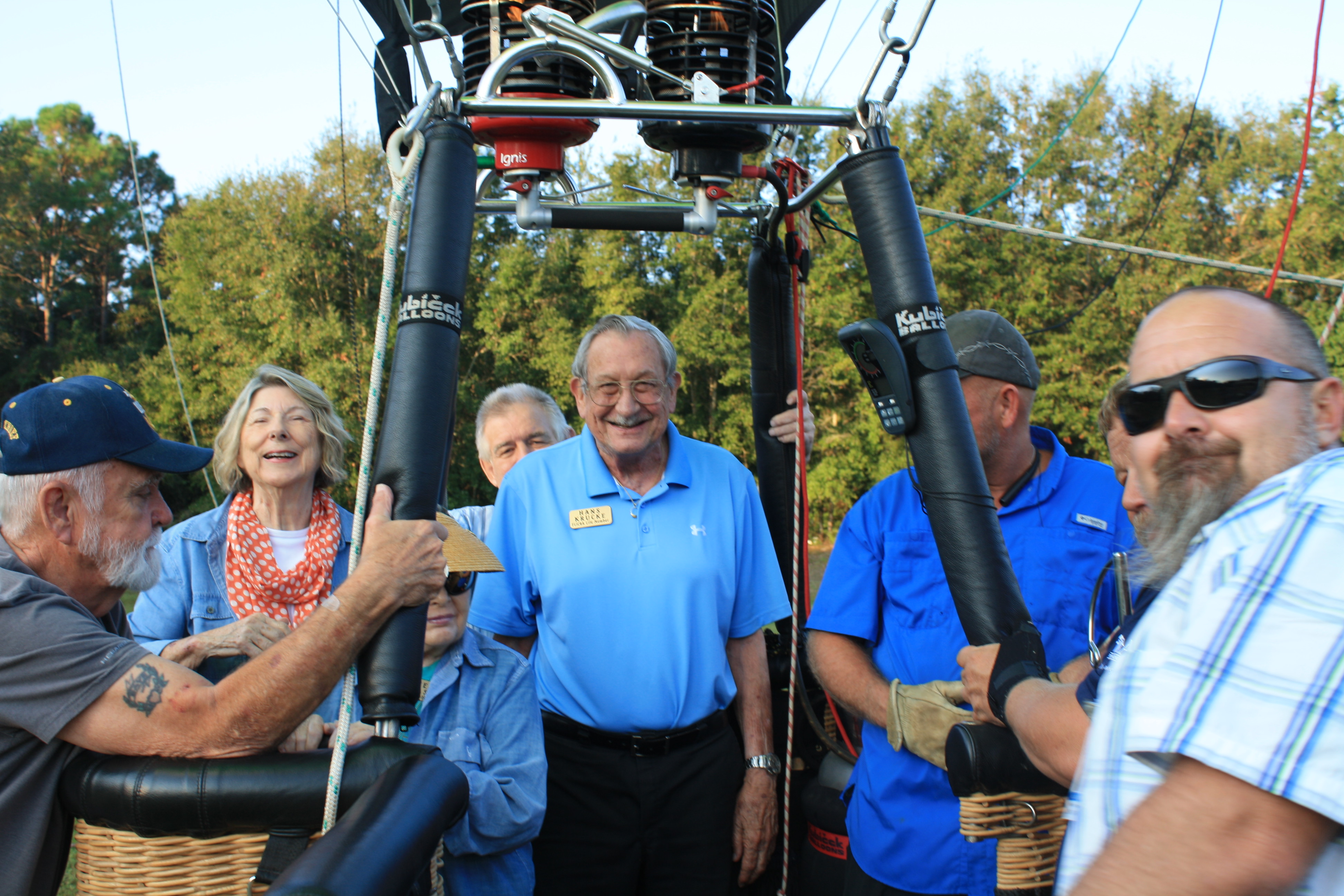 "Active Aging Week was great, with so many different activities, everybody from every age group could take part," said Don, who is 66 years old. "It brought all the age groups together. We had a great time all week."