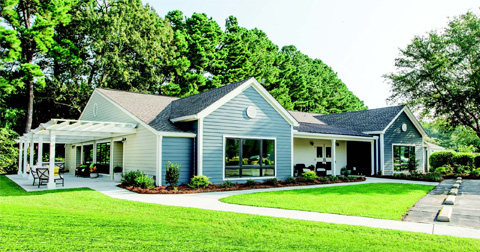 Westminster Village, an Acts Retirement-Life Community in Spanish Fort, AL, recently opened its newly renovated luxurious Bayside Club. 
This beautiful new building has a lot to offer: a game room with ping pong and billiards; a card room with a poker table and open seating for private games; multiple covered outdoor patios, shared kitchen, dining and entertaining spaces; wet bar, reading nooks and private lounges.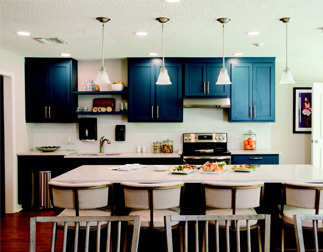 "With many younger retirees now moving in, it's a great meeting place for those residents living in the garden apartments, a closer proximity for parties and get-togethers," said Joy Cross, a resident at Westminster Village." 
Joy is starting a table tennis club at Westminster Village and is excited to utilize the spacious new clubhouse for its ping pong games. She says about a dozen residents actively play and more are interested with these new amenities promoting an active lifestyle on campus.
You can now RSVP for a small group tour of the Bayside Club, complete with safety measures, by calling (251) 277-5207. Virtual tours are also available.