Acts Expands Network of CCRCs With Addition of Senior Living Community Currently Serving 300 Residents
WEST POINT, PA - Acts Retirement-Life Communities, Inc., one of the nation's largest providers of senior living housing and services, has affiliated with Presbyterian Retirement Corporation, Inc. (PRC), which owns and operates Westminster Village, a continuing care retirement community (CCRC) in Spanish Fort, Alabama.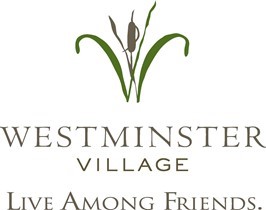 Westminster Village opened in 1983 and is home to approximately 300 senior adults. The 56-acre campus comprises 165 independent living apartment homes and 88 single family cottages, in addition to an on-site health center with 28 assisted living residences and a 60-bed skilled care center. Under the agreement, Westminster Village will become an Acts affiliate member, and part of a network of CCRCs operated and managed by Acts, which currently serves approximately 9,000 seniors in eight states.
"We are extremely excited about the Westminster Village residents, families and employees joining the Acts family," said Mark Vanderbeck, Acts CEO. "Our organizations share a common mission, values and vision for the future, as well as a strong desire to enrich the lives of seniors. We consider Westminster Village a premier senior living community and a perfect addition to the Acts family of communities."
With the addition of Westminster Village, Acts is expanding its presence in Alabama, where it operates another senior living CCRC, Magnolia Trace, in Huntsville. Acts is one of the strongest companies of its kind among not-for-profit senior living providers, and has achieved steady growth through new development projects and affiliations. The Acts organization has assets of $1.4 billion and maintains an A- rating from Fitch Ratings.
"We are proud to finalize this agreement with Acts, an organization that is renowned for its level of excellence in senior living services and its strong commitment to its residents and employees," said Mark Nix, PRC Board Chairman. "This affiliation makes Westminster Village a stronger community with greater ability and resources to make a positive difference in the lives of our residents now and in the future."
About Acts
Headquartered in suburban Philadelphia, Acts Retirement-Life Communities is the nation's largest not-for-profit owner, operator and developer of senior living continuing care retirement communities, with a family of 21 CCRCs in eight states serving nearly 9,000 residents and employing approximately 6,000 people. All Acts communities provide a mix of residential living, assisted living and skilled care components, and are accredited by CARF-CCAC for meeting the industry's highest operational and financial standards.
Website: ActsRetirement.org.