Retirement Community Amenities & Services
While there are numerous compelling reasons to move to a retirement campus, one of the biggest advantages is the abundance of available amenities and services, particularly at a resort-style community such as an Acts Retirement-Life Communities campus. From nutritious meals prepared by professionally-trained chefs, to art and music classes, to on-site healthcare, our senior living amenities have something for everyone.
While the following amenities are examples of what you can find at Acts, please note that not all amenities listed are available at every community, and some amenities are not listed. We recommend finding a community near you to learn about available retirement home services and amenities.
Examples of Typical Retirement Home Amenities & Services
What kind of retirement community amenities and services can you expect from Acts?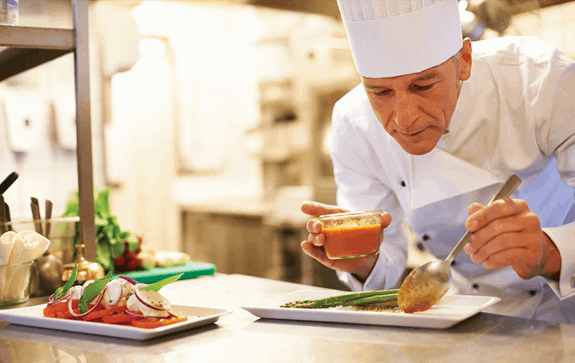 Rediscover Some Old Hobbies (or Explore New Ones): Our retirement campuses feature game rooms, art studios, wood workshops, craft rooms, and so much more. The saying "something for everyone" definitely applies here.
Errands Made Easy: Many of the Acts Retirement-Life Communities feature on-campus beauty salons and banking, as well as other conveniences such as included Wi-Fi, convenience store, chapels and reflection rooms, and private dining rooms and ballrooms available for parties and banquets.
Stay Fit & Healthy: Amenities at most of our retirement communities include a fitness center (with fitness classes on-site), an indoor swimming pool, and a walking trail. And most Acts communities have on-site physical therapists and healthcare professionals, as well as free transportation to doctor's appointments. Not to mention putting greens and even golf courses.
Highlights of Popular Senior Living Amenities at Acts Retirement Communities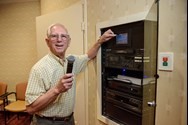 An In-house, Resident-run TV Station at Matthews Glen (Matthews, NC): Our retirement community in Matthews, NC features its own TV station, providing residents with helpful information about the community. Best of all, it's run by actual residents! Learn more about Matthews Glen retirement community!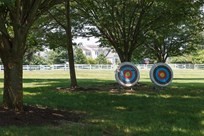 An Archery Range at Normandy Farms Estates (Blue Bell, PA): Every Acts campus has a number of fun and exciting indoor and outdoor activities. But at Normandy Farms Estates in Pennsylvania, we have our very own archery range! Learn more about Normandy Farms Estates retirement community amenities.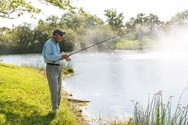 A Fishing Lake at St. Andrews Estates (Boca Raton, FL): What's the one thing more relaxing than fishing? Being able to fish in your own backyard! Learn more about the fishing lake at St. Andrews and other senior living amenities in Boca Raton.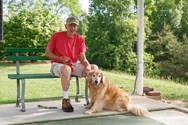 A Dog Park at Tryon Estates (Columbus, NC): All Acts Retirement-Life Communities are pet-friendly. And Tryon Estates in North Carolina has it's own dog park for your four-legged friend to play with other pooches. Learn more about North Carolina senior living amenities.


Retirement Community Amenities & Services by State
Interested in exploring senior living amenities at a community near you? Choose a state below where you would like to retire and start learning about retirement community amenities available in your area: