Travel in Retirement with the Acts Travel Program
If you took a poll of recent retirees in America and asked what they always wanted to do but never had the time, it's a safe bet that "traveling more" would be one of the top answers. After all, busy lives spent working and raising families means less time to devote to taking trips and seeing the sights, after all.
It makes sense, then, why traveling in retirement is such a popular pastime. With most impediment to travel removed, you now have the time to see all the parts of the world you always wanted to.
As an organization devoted to giving retirees the best life possible, Acts Retirement-Life Communities provide a benefit to residents that supports and encourages new adventures through a popular travel program. Read on to learn all about it.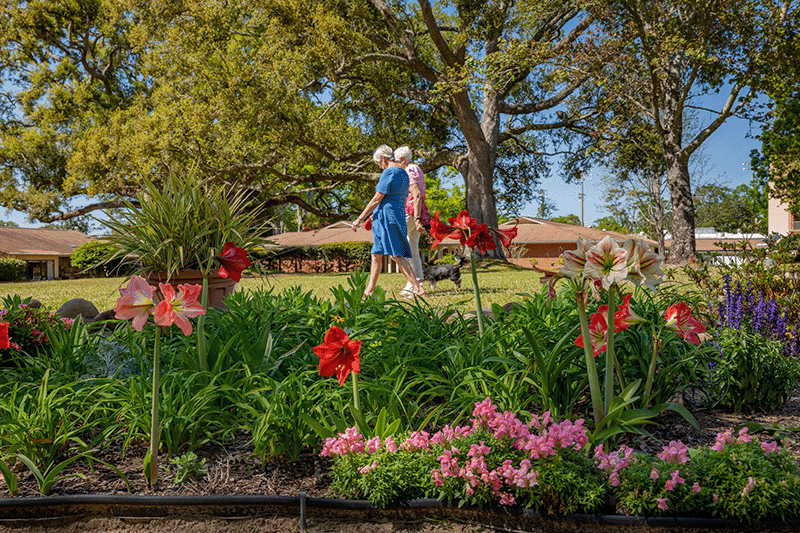 The Acts Travel Program: Making Traveling in Retirement Easy
The first way Acts looks to encourage travel is by removing most major obstacles to it. All of Acts' 26 communities offer competitive pricing that take chores off your hands — no more lawn care, home maintenance, or snow shoveling. Consider that Acts monthly fees also include amenities like fitness centers with accompanying classes, pool access (at many locations), and fine dining, and you begin to realize that many of your living expenses get subsumed into a single monthly cost. 
Additionally, if you own your family home and sell it to move into an Acts community, you're likely entering with a nice little nest egg saved up and ready to propel you to any travel destinations you can dream of.
But Acts is about more than providing the opportunity to spend your money on trips instead of home repair. Even the most luxurious amenity and activity-packed retirement community might not be enough you for those times you long to explore. We understand – that's why we've created a thrilling retirement travel program to provide residents ways to indulge their wanderlust that makes it easier than ever to explore the country without hassle, worry, or excessive cost.
How the Travel Program Works
When you live in an Acts community, you don't just gain access to the amenities of that one location. After all, Acts is a network of 27 locations — and you gain access to the entire network. 
That means 27 different gorgeous campuses across nine states along the East Coast are all available to you. With a bit of lead time of course, we'll make a room available at any of our communities, allowing you to treat them as a premiere vacation opportunity.   
Each of our resort-style campuses features unique characteristics that make them special. You have access to all the included amenities, not to mention a place to lay your head after a long day of adventures out in the world around you. Feel like visiting our nation's capital? A stay at one of our Mid-Atlantic communities means Washington, DC is often less than an hour away. Feel like getting some time in the sun and sand? Our Gulf Coast communities will have you enjoying some fine weather in no time.
Taking the Hassle Out of Travel Plans
One of the biggest hurdles to enjoying time traveling in retirement is almost always the sheer amount of planning involved. Coordinating schedules, hunting for the most affordable places to stay, budgeting for food costs – it's a lot. No wonder you never really traveled much in your younger years, considering how much of a hassle it could be. Who wants to deal with that?
This is yet another facet of the Acts travel program that truly makes it all worthwhile. Thanks to our wide network of resort campuses, you'll never have to go on the hunt for places to stay while you're out there enjoying the sights. You'll save considerable time, money, and effort, and you can instead invest in experiencing everything there is to see, do, and hear while you're on vacation. You know as soon as the day is over you have a wonderful room to come home to, with all the amenities you've come to expect. With the dining, fitness center, and pool options, it'll be like you're staying in a nice hotel! The best part? Any nightly rate is typically less than the average hotel. Plus, your meal plan carries with you to each campus.
Access to Acts' World-Class Healthcare Services
Another big concern that many travelers have, especially those traveling in retirement, is almost certainly healthcare needs. Not every retiree is the same, but our bodies change as we age. Sometimes that leads to having to pay extra care and attention to your health, something that an Acts community is fantastic at helping our residents with. But when you're traveling, there's always the concern that something might happen when you're far from home, leaving you with diminished resources or capabilities to address healthcare problems. 
Acts comes to the rescue again. Retirement travel between different Acts communities means that you'll always have access to the same level of care you've have in your home community, should you need it. That's some serious peace of mind.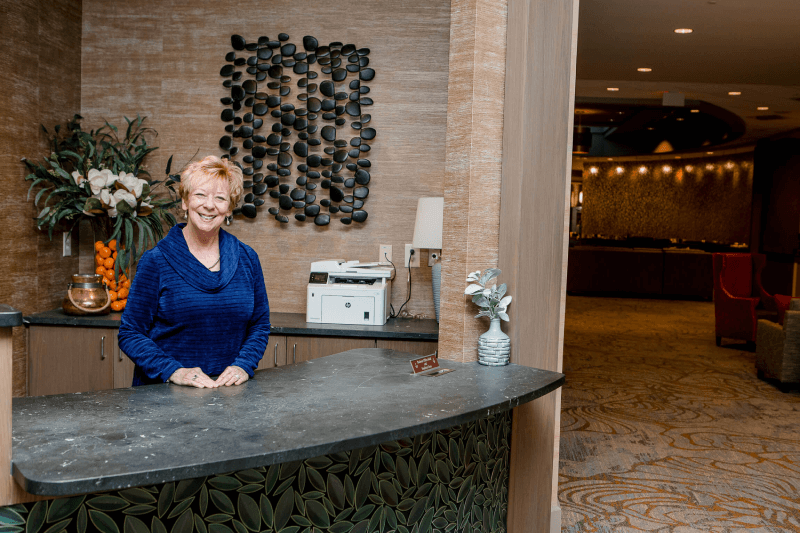 Getting the Most Out of Your Retirement
Not everyone wants to travel. Some people are just naturally more at ease in a familiar environment. That's fine, but that's not for everybody. If you've been bitten by the travel bug but never had enough opportunities to get out there and see what the world has to offer, reaching retirement age represents a great chance to finally do just that and put some miles on those walking shoes of yours (and frequent flyer programs) – but only if you've got the right support structure in place to make those adventures easier.
The Acts Travel Program excels in helping you get the most out of your retirement. By providing you full access to a full network of 27 resort-like campuses across nine different states on the East Coast, there will always be a place for you to stay at the end of the day, no matter where you go and what you do. Acts makes retirement travel as easy as it ever will be – but the rest is up to you. Where will you go on your next adventure?