Tips for Transitioning into Retirement
If you're approaching retirement age, you might be wondering what it's like when it comes time to finally stop going to work every day and living whatever life you want for yourself. Plenty of people have questions or concerns about this exciting time in their lives, as the idea of transitioning from the working world to retirement can bring its fair share of confusion and uncertainty.
Don't worry, you aren't alone in these conflicting feelings. Plenty of people have gone through this transition in the past, and that means there are plenty of resources available to help prepare for the transition from working to retirement. Here's some helpful information on what you can expect physically and emotionally from the transition into retirement.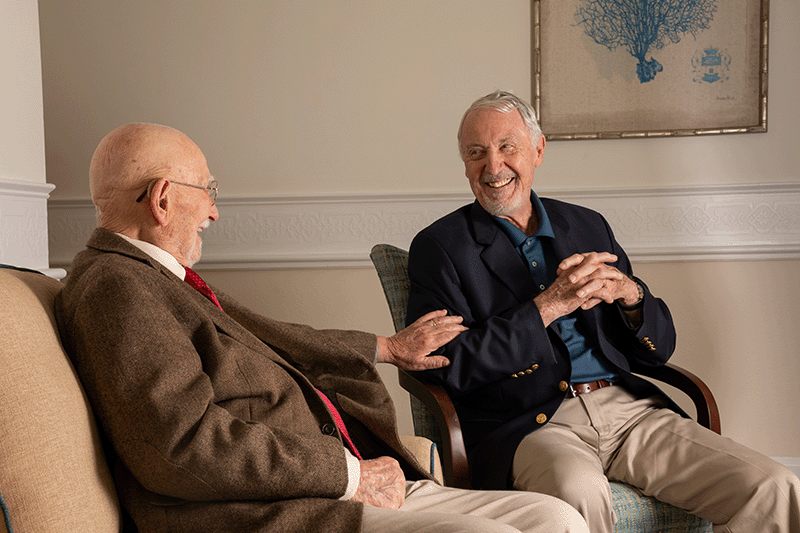 How to Transition From Work (i.e. Steady Income) into Retirement
The first big thing that's on most people's minds when it comes to transitioning from work into retirement is how it will affect them financially. You are, after all, in a way quitting your job when you retire, and that means you won't be bringing in a steady paycheck like you were previously. This can be a difficult concept to get a grasp on to be sure!
Remember, though, that you've been building up retirement savings for years or even decades. First, you'll receive some income from Social Security every month, which helps supplement retirement accounts like 401(k) plans, pensions, IRAs, and any other investments you've made in preparation for retirement.
So it's not really like you're quitting job. It's more like you're getting a severance package for the rest of your life. Regardless, you will likely have less disposable income after transitioning into retirement. That means you'll most likely need to adjust your old lifestyle in order to support your new lifestyle.
On the plus side, less time and money spent commuting means more time and money spent indulging your hobbies. Just make your you plan your budget appropriately, so you know how much you have to spend for the next several decades, with no expectations of big pay increases from promotions, work bonuses, or the like.
Part of that might require downsizing your life. Let's explain.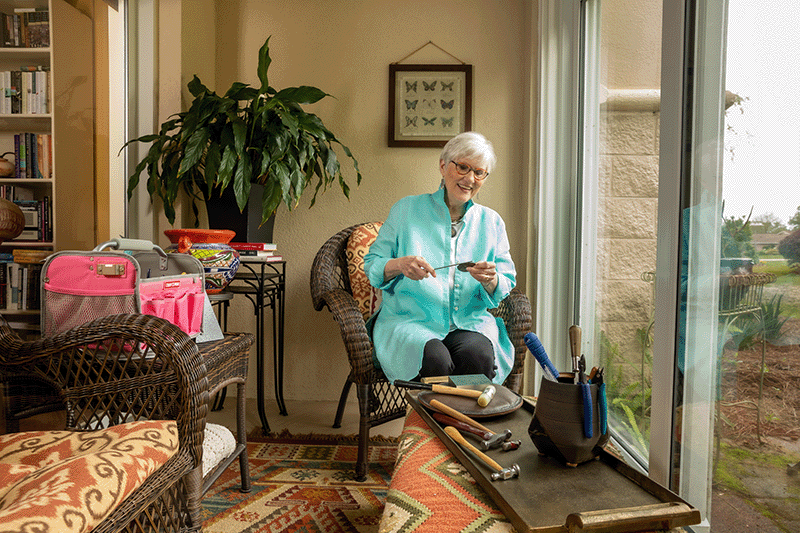 Do You Really Need that Big Home?
It's important to think about what the transition into retirement means for your living arrangements. Many retirees choose to "age in place," or live in their existing family home. This is often an attractive choice, as many long-term homeowners have finished paying off their mortgages or are very close to it by the time they retire.
But please take a moment to consider now if this is truly the best idea for you. To consider:
Your home no doubt carries sentimental value, with memories baked into the walls. But it also has unneeded effort and expenses baked into the walls.
There's the small — like having to clean and maintain all that space. And there's the big — like having to pay property taxes on all that space, even if your mortgage is paid off. And having to pay for maintenance if something goes wrong, from a new water heater to a new roof.
Plus the cost of having it cleaned as you age and no longer want to do that yourself. Same with lawn care and shoveling snow.
Then there's heating and cooling costs, utility bills, TV and internet, and any other expenses related to continuing to live in your home.
What you may find is that it's actually better for your retirement budget to move out of your existing home. You can get a smaller house or even an apartment, and can choose one where your utilities are included, lawn care and home/appliance repair is handled, and overall expenses are much less. Plus, assuming the home you're selling costs more than what you'd be buying, you can add the profits to your nest egg, to ensure even more cushion for all the retirement living you want to enjoy.
Changes to How You Spend Time with Family and Friends
Retirement of course means getting plenty of time to do what you like. The opportunity to spend more time socializing with friends or spending time with family is a major bonus for retirees, as long as circumstances make it possible.
For those who live far from family or friends, the transition to retirement may not be as emotionally satisfying if you're not able to easily spend time with the most important people in your life. Thankfully, you can easily remedy this if you consider moving closer to your friends and family after you retire – or even adopting a nomad-like existence by buying an RV and touring the country, allowing you to stay with your loved ones for extended periods of time. 
The point is, as you prepare to transition into retirement, a crucial tip to keep in mind is to seriously consider where in the country (or the world) you want to live. This can have a major impact on how much money you need saved ahead of time.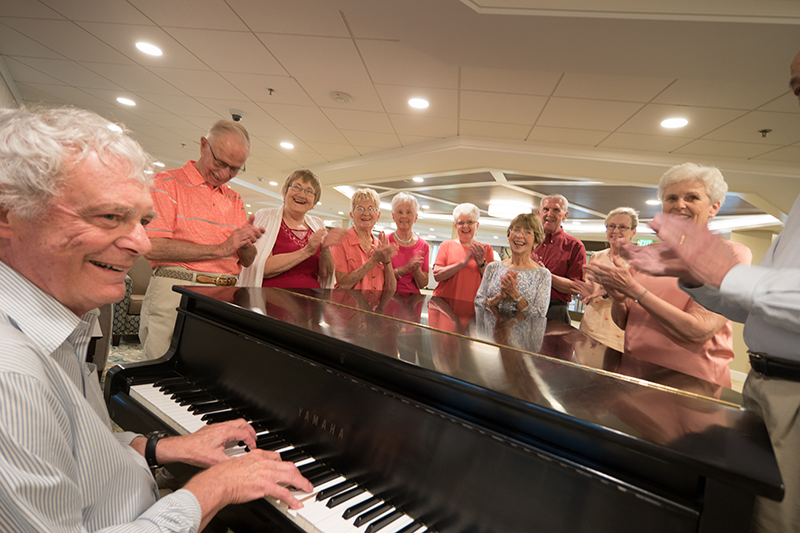 Healthcare Needs and Attention
Retiring means transitioning to placing a higher priority on taking care of your health. Let's face it: our physical capabilities change when we age. Even the most active and otherwise healthy retiree at 65 isn't going to be able to do the things they were able to do at 30! And when we're 85 we won't feel like 65! 
Determining how you intend to handle heath changes moving forward is an essential tip for successfully transitioning into retirement.
Thankfully, Medicare Part A and Part B provide an excellent foundation for retirement healthcare. It doesn't cover everything though, so you may want to consider enrolling in Medicare Part D or even a private supplemental insurance plan. On top of that, be sure you stay active! Spending half an hour in a local pool or fitness center, or even just going for a walk around your neighborhood, can help keep you healthy! The other key to health longevity is staying social — you may lose your direct conduit to socialization when you retire, so as you transition to no longer working, be sure to plan how you will remain connected to people. Avoiding isolation is hugely important to staying healthy longer.
Everyday Support and Beyond
Nobody knows what's in store for them in the future, which is why we do our best to plan and prepare. Yet even the best-laid plans can go awry, which is why it's always a good idea to have a strong professional support network ready to provide assistance if you ever do require a little extra help. This supports a smooth transition into retirement, both emotionally and physically. 
Did you know there was a retirement option that encapsulated everything we discussed today?
It is a downsizing opportunity that:
Grants you access to amenities such as a pool, fitness center with trainer, hobbies and activities, and the like

Ensures you never have to worry about home maintenance, lawn care, of snow shoveling again

Includes additional expenses like TV, internet, utilities, dining, and even extras like the aforementioned fitness center and trainer

Offers nearly unlimited opportunities for socialization and events

Provides access to additional health services such as assisted living or skilled nursing care, should you ever need them
What we're referring to is a continuing care retirement community. You gain access to attractive cottage homes or apartments, with high-class amenities, a built-in social network, and locked-in health services.
For this reason, many retirees choose to put new roots in a modern CCRC. The sale of their house allows them to buy-in with money left over. They then get to spend decades enjoying all the resort-style amenities and high-class living, with the peace of mind of knowing that, years in the future, should they ever need a higher level of care, it's already included on their existing campus.
It's retirement living made easy.
If you'd like to learn more about this type of retirement lifestyle as you prepare to transition into your own retirement, please feel free to explore any of our 26 continuing care retirement communities across nine states