Retirement in North Carolina vs. South Carolina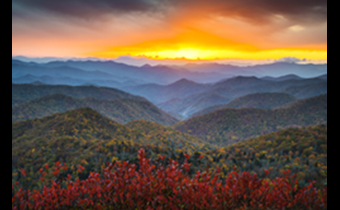 Retirement is an exciting time of our lives, one we often look forward to. It opens up such a wide range of possibilities, from enjoying new hobbies to traveling the country or the world or simply settling down, spending time with family and friends, enjoying all that life has to offer. Of course, there are some important decisions to make before you can retire. Like where you'll be living!
Let's face it: some places in the United States are more conducive to retirement life than others. There's a reason why retiring in the southeast, for example, is such a popular choice: it's the perfect intersection of affordability, convenience, and climate that many retirees crave. And often the most popular choice within the southeastern United States is a toss-up between North Carolina and South Carolina. If you're facing your own dilemma as to which of the Carolinas to choose, we've got the info you need to know.
Hustle and Bustle vs. Small-Town Feel

One of the first things to realize about the differences between retiring in North and South Carolina is that they have very different population figures. North Carolina, at 10.6 million residents, has more than double South Carolina's roughly 5 million. While this makes sense considering North Carolina is the geographically larger state, South Carolina has a large population density for its size.
What does this mean for retirees? If you're looking for a state with more hustle and bustle, North Carolina is likely a good choice. If you're after a more small-town feel, then South Carolina may be more ideal. This isn't universal of course, our North Carolina communities offer peaceful respite from big city activity when you want it, and our South Carolina community is close enough to Charlotte for when you are after some city action, but these are the vibes to expect when trying to decide which area you'd prefer.
House Prices, Economy and Other Financial Matters
North and South Carolina may be neighbors, but there are some important financial differences to keep in mind for residents of either state. It's true that both Carolinas are usually considered to be highly affordable when it comes to the standard of living in comparison to the rest of the country. You'll be able to save a bundle on your retirement no matter which state you choose, especially if you're coming from a more expensive location such as California or the northeast.
That being said, South Carolina has a slight lead on its northerly neighbor when it comes to cost of living benefits. Sperling's Best Places rates South Carolina as an 88.5 out of 100, with 100 being the average cost of living in the United States.  Meanwhile, North Carolina comes in at just a bit higher at 90.6. It's a subtle difference, but it's an important one if maximizing your retirement budget is important to you! Of course, you could argue the trade-off is the big city connection mentioned earlier, earning the slightly higher cost of living.
Climate and Weather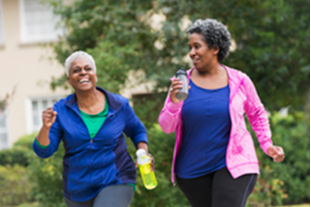 Retirees often relocate to warmer climates, away from the cold and damp of more northerly regions of the United States. This is another factor where the Carolinas thrive
In fact, when it comes to retirement in North Carolina vs. South Carolina, there isn't much difference in terms of climate and weather. Yes, the northern reaches of NC get a bit colder than the most southerly tip of SC, but the major difference comes from the way the climate differs from the eastern beach regions to the western, more mountainous regions. Even so, you don't see temperatures ranging higher than the high 80s on average in the summer or the low 30s or so in the winter. So the bottom line here is that you are set to be happy when it comes to climate regardless of your choice!
Recreation Opportunities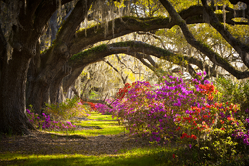 Both North Carolina and South Carolina offer a massive range of recreation opportunities from which to choose. Both have fantastic stretches of Atlantic coastline in the east with gorgeous beaches; both offer regions of pristine, mountainous beauty in the west thanks to the unspoiled splendor of Appalachia. In between exist dozens of cities and towns that are just packed with cultural and historical opportunities left and right.
The best part, though? Because the states share such a long common border, it's easy to travel from one to the other. Plus, their location to other southern states like Kentucky, Tennessee, Virginia, and Georgia means even more opportunities for some real down-home country livin'. If you're the kind of person who lives for authentic barbecue for example, you're in for one heck of a treat!
Popularity
When it comes to popularity, there's not much of a debate. There's much less of a "retirement in North Carolina versus South Carolina" question, as many retirees often just lump the two states together and refer to them collectively as "the Carolinas.. This might sound like a disservice, but because these two states are truly so similar, it's to be expected.
Instead, the true popularity contest comes from comparing this region of the southeast to others. Today, the question has quickly become one of "the Carolinas versus Florida." It turns out the Sunshine State, once the premier venue for retirees in the United States, has begun to lose some of its luster in comparison! This is great news for anyone considering either North or South Carolina, but act fast: if the Carolinas continue to grow in popularity, it's likely to become harder to find a great place to retire there!
Deciding Between North and South Carolina
In the end, it's a tough decision when it comes to choosing one of the Carolinas over the other. North Carolina is geographically larger, and has the bigger, and perhaps slightly more diverse, population; South Carolina is smaller, both in population and size, but is a bit more affordable than North Carolina. Most other factors are the same, including climate, recreation opportunities, and popularity.
Does this make your choice easier or harder? In the end, it may come down not to the state, but to which retirement community you prefer in one of the states. To that end, we recommend touring our three spectacular options. The one that speaks to you best, that gives you a vision of your ideal retirement life, is the one you should choose — and then the decision of retiring in North Carolina or South Carolina will be made for you!
North Carolina
South Carolina