Retirement Activities and Events
When you retire, you're finally free to pursue whatever activities and interests get you most excited. And one of the best ways to wring the most out of retirement life is by moving into a retirement community ripe with wonderful amenities and activities. 
Here are some of the activities you can find at a retirement community.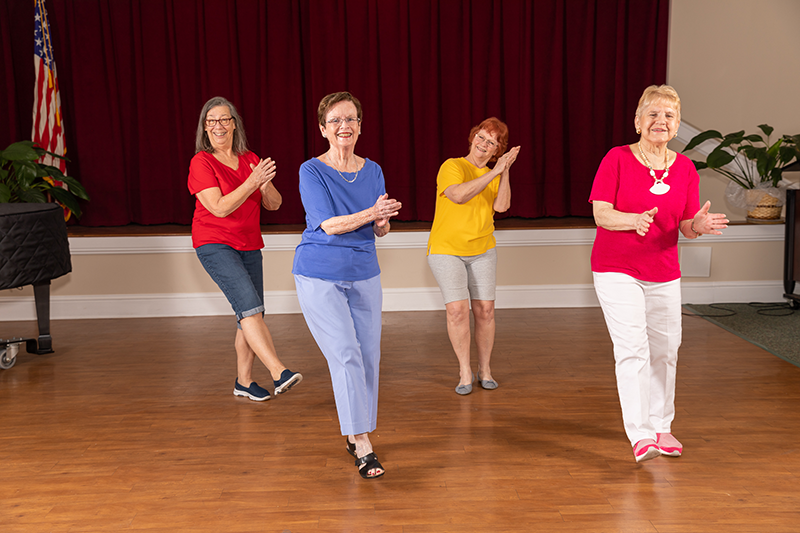 Lists of Activities for Retirees
A typical retirement community is an absolute haven for seniors looking for engaging activities. These communities are chock full of incredible amenities that can cater to just about every possible desire you might have as a retiree. Here's just a sampling of some of the great opportunities you'll find at a high-quality retirement community.
Health and fitness. If you want to focus on keeping healthy, losing weight, or remaining strong and flexible, consider activities like fitness classes. Many modern retirement communities also offer fitness centers with exercise equipment as well as indoor or outdoor pools.
The great outdoors. Getting some fresh air has never been easier in today's modern retirement communities. Walking trails, outdoor gardening opportunities, sporting amenities and picnic areas all help you get your dose of outdoor activities. Many retirement communities also offer outdoor activities like 3-hole golf courses and shuffleboard courts.
Allowing creativity to blossom. Have you ever wanted to learn to draw or paint? Does the idea of creating pottery, sculptures, or beautiful art from wood appeal to you? Retirement activities like art classes and crafting and woodworking studios are all available at any of the Acts Retirement-Life Communities campuses. You can also learn a new language or any other number of new activists or hobbies.
Socializing opportunities. Are you a social butterfly? Is there nothing you like more than getting a few rounds of pool or poker in with friends? Retirement communities have you covered, thanks to their often robust offerings when it comes to billiards or game rooms. They're great places to congregate with old friends and new and while away an afternoon or two, enjoying the company of friends and neighbors alike. That also goes for various restaurants and dining experiences you can share with friends and family.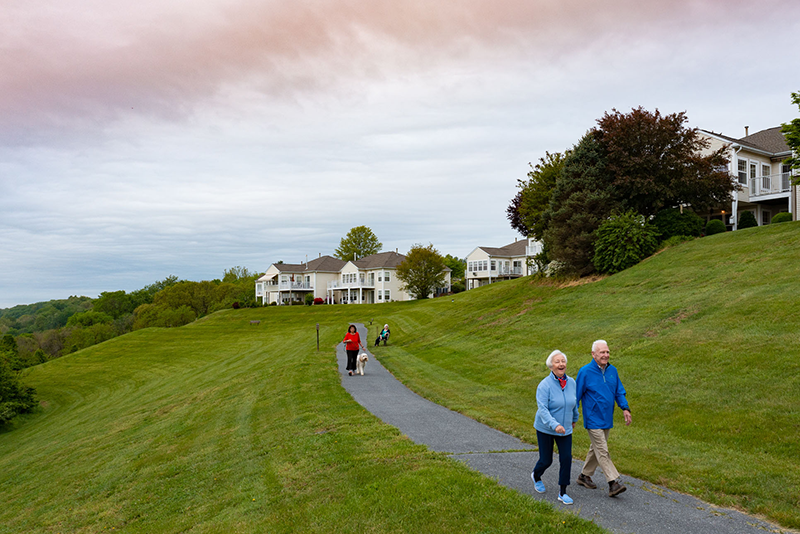 Lists of Events for Retirees
Access to regular amenities is great for retirement activities, but that's not all that modern retirement communities offer their residents. These communities also hold regular events for retirees that offer even more fun and interesting opportunities to enjoy, and there's often something for everyone. So, what types of events catered to retirees are you likely to encounter? Here are just a few. 
Concerts and performances. Many retirement communities have performing arts spaces where musicians and entertainers are scheduled to perform on a regular basis. Whether it's a chamber ensemble, a bluegrass band, or even an open mic comedy night, there's likely to be some event happening that will catch your interest.
Local shopping excursions. Retirement communities are often located conveniently close to social hubs like shopping centers, and many communities organize regular shopping excursions for residents to enjoy time off-campus. These are dependent on where your retirement community is located – for example, a community close to Atlantic beaches may often organize trips to local boardwalks.
Weekend trips. You can enjoy more than just day trips to local places of interest when you live in a retirement community, as many of these communities organize regular weekend trips and other related retirement events. A community that is close to Washington, DC, for instance, may offer weekend trips to the capital, allowing retirees to enjoy visiting the Smithsonian and other great, world-renowned museums.
The staples. And of course, what retirement community would be complete without Game Night? Or themed evenings at one of their restaurants? Or a card tournament? There is also something to do at one of these communities!
Just Scraping the Surface
The examples and instances given above describe just a fraction of the retirement activities and events that a typical community may offer to its residents. If you're interested in joining one of these communities, be sure to shop around and learn about the amenities that each option on your list has on offer.
Additionally, some retirement communities that are affiliated with one another, such as the campuses of Acts Retirement-Life Communities, offer the extra benefit of having residents of one community able to access the amenities of another community in the network. You can even reserve a room to stay in if you want a weekend away in Florida or North Carolina, as two examples.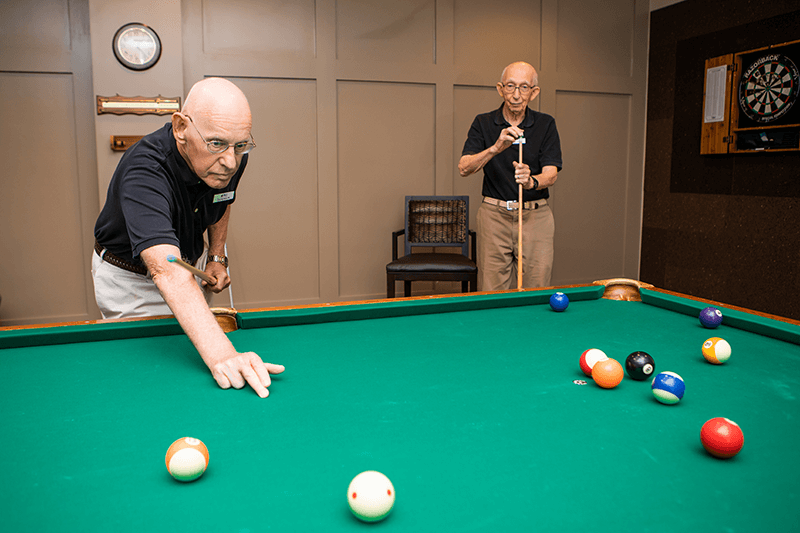 Activities for All Seasons
No matter the different types of retirement events and activities you're looking for, today's modern retirement communities are often your best resource for accessing them easily. You'll never have to waste time and energy looking for things to do when you're a resident of one of these great communities. Even better, access to these amenities is almost always included within your monthly fee, making these activities and events a cost-effective choice as well. 
Everyone is interested in getting the most out of their retirement. Haven't you earned some time off to enjoy the things you love, or that you've always wanted to try but never could? It's time to turn to a retirement community so you can access as many different retirement events and activities as you want!