Why Retire in Delaware?
When it comes to places to retire, the East Coast of the United States has the absolute pick of the litter. Do you love the rugged beauty of the New England coastline in Maine and Massachusetts? What about the sandy paradise of Florida and the Gulf Coast? They're all great choices, of course, but don't forget perhaps the one that's spent way too much time overlooked – the little Mid-Atlantic state that has it all: Delaware. 
Why Delaware, you ask? It's so much more than a blink-and-you'll-miss-it stop on I-95. There are dozens of reasons why retiring in Delaware is such a great idea, and we've got plenty of them right here. Read on to learn what you need to know about the advantages of retiring in Delaware! 
Location, Location, Location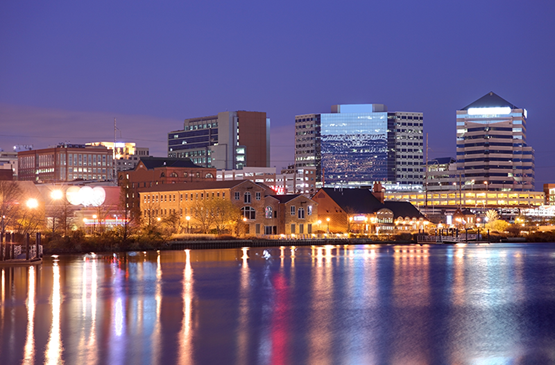 If you're looking to be in the heart of the action, there's no place better than Delaware. It may be a modestly-sized state, but it packs a big punch, thanks to how close it is to three major metropolitan cities – Philadelphia, Baltimore, and Washington DC are all easily within driving distance. That means you've got just about everything you could ever want at your fingertips when it comes to culture, entertainment, fine dining, and anything and everything else you love. 
And that doesn't even touch on the number of great things that you can do and see without leaving the state! As you likely already know, Delaware has plenty of great attractions, including historical sites like Fort Delaware, Old Swedes Church, and Fort Miles. It's also one of the biggest NASCAR hotspots in the Mid-Atlantic, considering how the Dover International Speedway is just about a stone's throw from anywhere in the state. And that says nothing of what's perhaps the biggest and most spectacular draw: Delaware's breathtaking beaches.
Beaches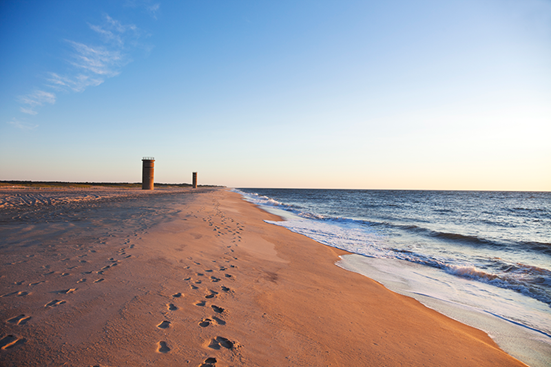 Yes, beaches are another huge advantage of retiring in Delaware. Whether you're into fun in the sun, lounging on the sand, getting wet in the water, or going out on the ocean for some fine fishing, seaside living has so much for everyone. Lucky for you, Delaware has some of the absolute best beaches in the Mid-Atlantic, all of which have been family-friendly destinations and hopping vacation spots for generations of Americans. 
One of the best examples of this is Rehoboth Beach. Thanks to its artsy, Bohemian, and sophisticated vibe, Rehoboth boasts some amazing boardwalk shops and attractions. There's practically year-round fun to be had, from sandcastle-building competitions to Halloween festivals and so much more – and that's just one Delaware beach. Other beaches, like Bethany Beach, offer a nice change of pace with quiet, intimate, and low-key stretches that offer laid-back experiences when you need a peaceful day out on the sand. 
Affordable Living in Style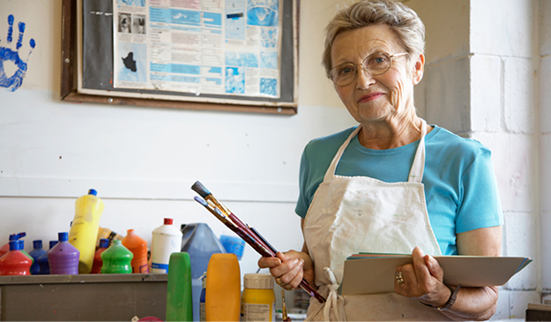 Retirement is all about having the time and resources to finally do whatever you like to enjoy yourself, but there's always a catch – you need the money to be able to do so. That's why it's so important to choose to retire in a state like Delaware that offers an affordable cost of living so that you can stretch your retirement funds farther and enjoy yourself to your fullest – and lucky for you, Delaware fits the bill. 
Delaware is close to average for relative cost of living when compared to the rest of the country. If you already live in Delaware, your cost of living won't change, and if you move from a state with a much higher cost of living like nearby New York, your retirement funds will go much farther. But then add to that all the tax incentives, and the First State offers better bang for your buck than nearly any other state in the Union. 
Plus, if you choose the right retirement community, many of your current housing expenses get rolled into a single monthly free, improved by all the wonderful amenities you get to enjoy, including fitness center and fine dining that may have been part of your budget. 
The Retirement Communities Are Top-Flight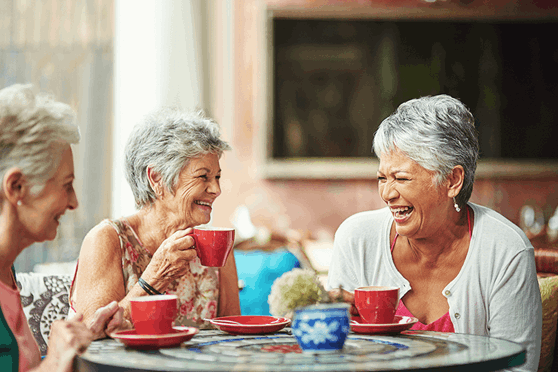 We've established that Delaware is a great place to spend time in, but what about actually living there? Well, The First State also comes in first when it comes to some of the most attractive, comfortable, and amenity-packed places to live for retirees anywhere, thanks to the fantastic retirement communities that have sprung up across the state. 
Large, resort-like campuses set in bucolic and gorgeous locales throughout the state make it easy to wake up every morning looking forward to another day of adventures in and around your chosen neighborhood. Amenities like outdoor gardening spaces and picnic areas, fitness centers and swimming pools, and on-site crafting workshops and art studios, along with available lessons and instruction, mean that even when you stay home there is always plenty to do and see. 
Choosing
Delaware
as Your
Retirement
State
At this point, it should be abundantly clear why you should consider retiring in Delaware. Thanks to its perfect location in the Mid-Atlantic, it's got everything you could possibly need thanks to its close proximity to some of the biggest and most cosmopolitan centers of culture in the United States, if not the world. It's loaded with history, boasts dozens of entertainment opportunities, and offers the best of beachfront living – all without the high price tag of other nearby states. 
Best of all, you can enjoy your retirement in Delaware at one of any number of truly remarkable retirement communities within the state. These resort-like environments offer great opportunities for retirees to live and enjoy their lives thanks to the great amenities they offer to residents, making them truly attractive choices for anyone looking to retire soon. You so rarely get more than one choice to get it right, and retirement is right up there with one of the most important choices you can make – so do yourself a favor and choose Delaware for your retirement!