How to Make Friends After Retirement
Retirement is a time in your life when you finally have the space to do what you always wanted. For many older adults, this means spending time with friends and family.
This becomes particularly important when we no longer have the built-in socialization of going to work every day, and as our retired friends begin to travel more or move away, or even pass on.
It is for these reasons that it is vital to know how to make friends after retirement. We all need that social connection, not just for our sanity, but keeping social and avoiding loneliness is also good for our physical and mental health.
Whether it's a backyard barbecue on a warm summer day, a fancy night out to a show, or just kibbitzing around a card table, spending time with friends is often its own reward. 
So, let's discuss some methods for finding friends after retirement.
Capitalize on Your Environment
In many cases, your environment dictates your opportunities for making friends when you're older. This is common throughout all phases of someone's life: our first friends are typically the children we spend the most time with, such as those we share a classroom or a neighborhood with. As we age, this naturally changes to include friends we make at work, as our careers take the place of our education, even as we might preserve our friendships from when we were younger.
Therefore, learning how to make friends after retirement is all about knowing how to capitalize on the environment you're in. A retirement community, for example, is one of the easiest ways to find friends after retirement. This is often why so many retirees choose to move into such residential communities: Since you can live anywhere, why not do so where there are plenty of things to do and people to meet?
Making New Friends in Retirement Communities
First, what is it about retirement communities that make it so much easier to make friends when you're older? It's no secret, really – the key to making new friends in retirement communities is to enjoy the opportunities that communities offer to all their residents. The amenities of a typical retirement community provide more than simply opportunities to enjoy yourself – they also provide countless possibilities to meet other residents, and often ones who share your own interests!
There are dozens of ways you can make friends in this environment, and it comes down to attending events and participating in hobbies that your retirement community offers. Did you always want to learn how to draw or paint but never had the time? Join one of your community's art studio classes. On top of enjoying the learning experience, you'll be surrounded by like-minded creative, art-loving peers who want to do the same. There's no better way to begin a new friendship than bonding over shared interests after all!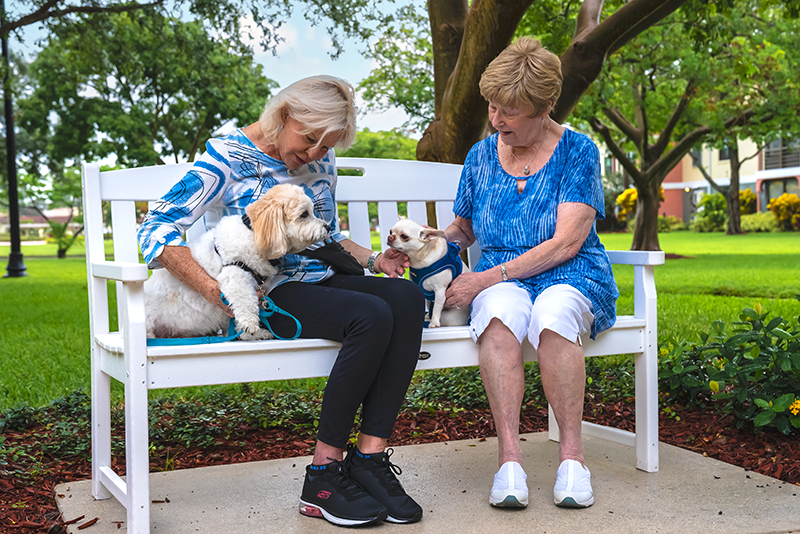 Making New Friends Outside of Retirement Communities
Even if you don't live in a retirement community, these same principles hold. The best tips for how to make friends after retirementare:
Participate in activities (hobbies, classes such as art or Tango, etc.)

Attend events (does your local movie theater have a special showing of It's a Wonderful Life? Does a nearby senior center operate a holiday dance?)

Join existing friends in their activities to meet their friends

Join clubs (a local bowling club, a book club)

Join Facebook and other social media groups and participate in video chats and online activities
Finding the Best Retirement Community for Making Friends
Older adults are spoiled for choice when it comes to retirement communities in the United States. There are hundreds if not thousands of wonderful senior living communities from which you can choose. Finding the best one for making new friends in retirement can sometimes feel like a challenge.
However, there are some things to look out for that are likely to help you pick the best retirement community for making new friends.
First and foremost, check the types of amenities the retirement community offers. Do they cater to your hobbies, whatever they may be?
Next, be sure to pick a community that's close to the kinds of attractions and points of interest you prefer. This way, whether you're a museum hopper, a fan of live music, or if you enjoy the great outdoors, you'll be well situated for these types of activities together with friends old and new alike.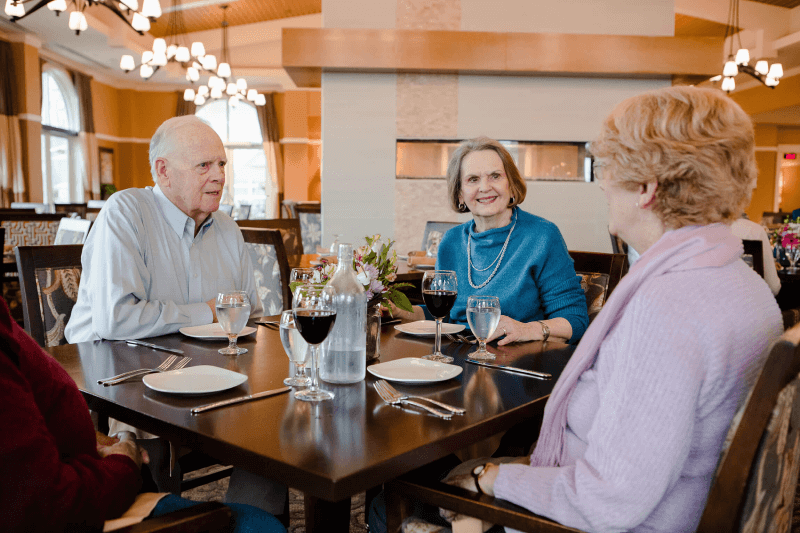 Turn to Acts for Great Opportunities to Socialize and Make Friends!
If you're on the hunt for a place to live that offers you everything you'll need to get the most out of your retirement, consider an Acts community. 
Acts Retirement-Life Communities are revered environments offering everything we'd discussed here, from classes to scheduled activities to countless other way to find and make new friends and remain engaged.
If you want to find an Acts community near you, explore our 26 campuses in nine states.