Discovering Hobbies to Improve Your Well-Being in Retirement
Finding a hobby you love, and pursuing your passion, has many great benefits. It improves your health and well-being, provides a positive creative outlet and can fulfill the need for meaningful purpose. With more time on your hands in retirement, now is the perfect time to pick up a hobby, or two. You'll find plenty to do, and new hobbies to explore, at a senior living community.
A retirement community provides limitless opportunities to partake in hobbies and other engaging activities only steps outside your front door. The diversity of its residents and their interests make it the perfect place to try new activities, learn a new skill, and find what makes you truly happy in retirement.
Ronnie Mill had been a salesman for 43 years before he retired at Spring House Estates, an Acts Retirement-Life Community in Lower Gwynedd, Pennsylvania. He was intrigued by the community's woodwork shop. He jumped right in and learned how to carve ducks.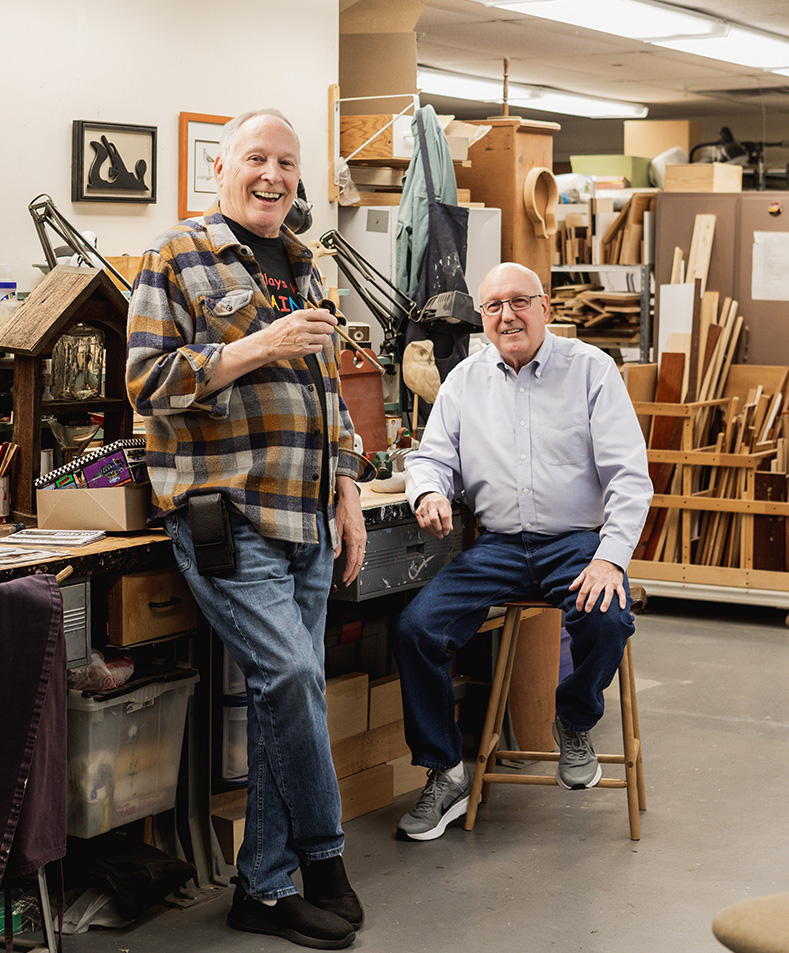 "If anyone wants to learn, this is a great place. It's never too late to start on your next big project," Ronnie said. He is also part of a team of woodworkers who repair furniture and various projects for residents.
His friend Burt Jones, who also lives at Spring House Estates, spends much of his time at the woodshop. After moving into the senior living community, he learned how to build doll houses, and now ships them to friends and admirers all over the world.
"There are almost always guys down here doing interesting projects," Burt said. "And there's always space at the table."
Another benefit of finding a new hobby in retirement, building new friendships. Social engagement is very important as we age, and living in your home, it is easy to be isolated.  Living at a retirement community, you will have so many more opportunities to connect with people of all different backgrounds and introduce you to new interests and activities you would not have considered!
Bruce and Shing Mai Hwang, residents of Granite Farms Estates in Media, Pennsylvania, are both active gardeners originally from China. Bruce started to keep bonsais at the community and the couple joined the community's garden club.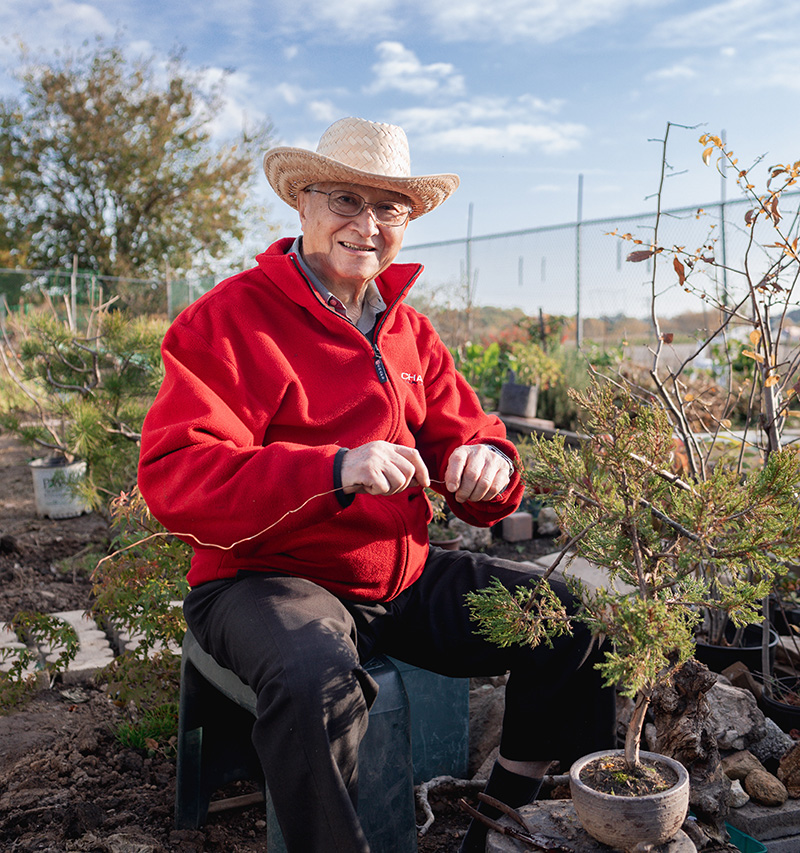 "Everybody can plant the way they want. It's a very rewarding experience," Bruce said. "There are so many activities that keep you going. And with new neighbors moving in regularly, change is always in the air, which can be very exciting."
"You can't just sit still as you get older. You have to get up and do things," said Gloria Colabelli, who has lived at Lima Estates, an Acts Retirement-Life Community, since 2013. She moved to the retirement community when she was 62 years old, and had some reservations about it being "too early." She now has zero regrets after experiencing all the amenities -- and perfecting her golf swing.
"I love playing golf here, and it is so easy to make friends," Gloria said.
For Barbara Sowinski, a painter and resident of Brittany Pointe Estates, moving into the senior living community, meant getting rid of the hassle of homeownership leaving more time to paint. She still shows her artwork in galleries in New York and Pennsylvania.
"I use my second bedroom as my art studio, but also can do a lot of painting in the bathroom," Barbara said.
Acts' residents also find great fulfillment in their hobbies and channeling their energy into worthwhile causes. Just ask Carlene Starace, a resident of St. Andrews Estates, in Boca Raton, Florida. She opened a charming thrift store in her community to raise money for Acts Legacy Foundation, supporting residents who financially outlive their resources.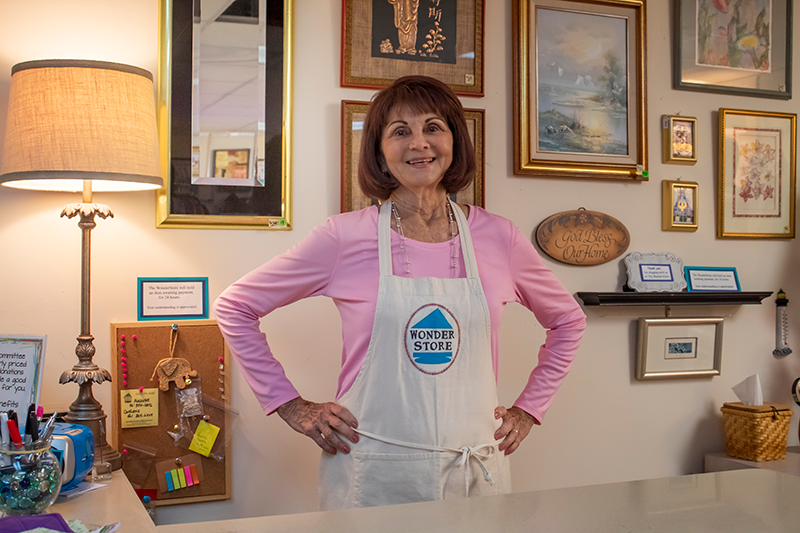 Several residents volunteer at the WonderStore, organizing new inventory, sorting and pricing donations. The store also sells handmade quilts and décor, made by crafty residents talented in quilting and needlework.
"It's only about 500 square feet, but we merchandise and sell a lot of really cool things and it changes week to week," Carlene said, "Lots of creative residents live here. You just have to find your passion and pursue it!"
Want to discover more about how you can seize the day, and learn more about what Acts communities have to offer? Sign up for our "New Year, New You!" group events, which provide an introductory presentation to the Acts communities.