What are the 3 Types of Retirement?
Most of us probably think we know all there is about retirement. It's simple, right? You stop going to work every day so you can kick up your feet and relax at home, spend time with the grandkids, or travel the world. It's a great life, or it's supposed to be, anyway!
But did you know there's more than one type of retirement? It's true. There are actually 3 different types of retirement:
Traditional retirement
Semi-retirement
Temporary retirement
 There are some important differences between each type, especially when it comes to your expectations and the planning requirements you'll need to meet. Let's take a closer look at each of these 3 different types of retirement.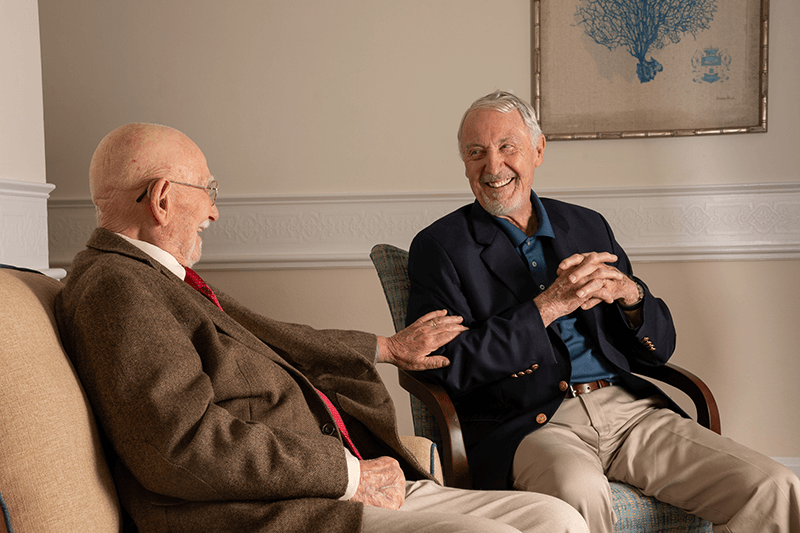 What is Traditional Retirement?
Traditional retirement is what most often pops into people's heads when they think about the word. It pretty much does what it says on the tin: you hit a certain age, around 65 or so, and you stop working permanently. No part-time work anywhere, no returning to work full-time after a few years – just you and your free time, together at last. 
Instead of earning a living from a job or a career, anyone who enters traditional retirement receives monthly Social Security payments, which they earned by working all those decades. This income, combined with any retirement savings you've accrued, is what you use to afford all the fun things you do during retirement, from fine dining and travel to spoiling the grandkids with holiday and birthday presents.
What is Semi-Retirement?
Semi-retirement is a bit different. The timing is still consistent in that you can go into semi-retirement after you reach a certain age, but instead of no longer working at all, you continue to work in some capacity, usually part-time. This can mean anything from stepping down from your previous role at your place of employment and becoming a consultant, or changing careers completely to do something you may feel is more fun or meaningful or just not what you've been doing.
This type of retirement is a great way to supplement your retirement income while also remaining active. For anyone who needs to keep moving around every day or who needs to feel like they have a purpose and a role, semi-retirement often helps with this. Semi-retirement also gives you the option of transitioning to full traditional retirement once you feel you're physically, mentally, and financially prepared to do so.
Many worry that they aren't ready to completely cut off their working lives, and the interaction with peers that provides. Semi-retirement lets you find time to relax and enjoy your own time, while still being tethered to the working world in some capacity.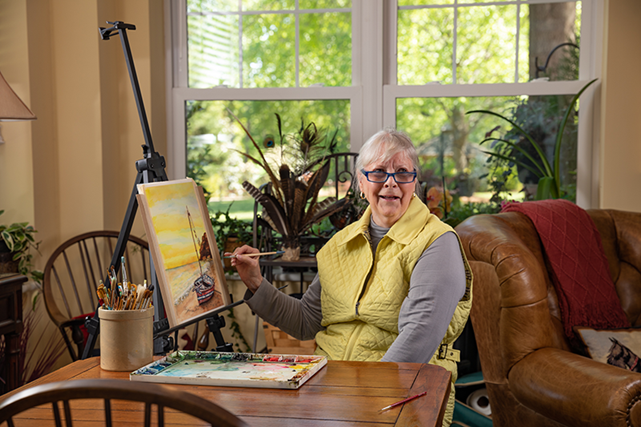 What is Temporary Retirement?
In many ways, temporary retirement combines the benefits of both traditional retirement and semi-retirement. It's characterized by working one career for a period of time, retiring from that career for any number of months or years, and then returning to the workforce. It's a unique approach to retirement to be sure, but it's not unheard of. As long as you can afford to take long stretches of time away from work, it can be quite rewarding.
Temporary retirement offers the flexibility to change careers or pick up where you left off, though this approach does take some pretty advanced financial planning. Smart retirement savings and building passive income streams, such as renting real estate properties to tenants, help support people interested in temporary retirement – though the same can be said for any type of retirement as well!
How to Choose the Best Type of Retirement for You
Each of the 3 retirement types has benefits and drawbacks. For example, the advantage of traditional retirement is that it provides you with all the time and opportunity to enjoy anything and everything you want – provided you have the retirement income to furnish you with the quality of life you desire. 
Compare this to semi-retirement, which offers plenty of flexibility by continuing to work part-time in order to bolster your retirement income, but doesn't provide nearly the same amount of free time as with traditional retirement. However, for seniors who want to stay active and productive, continuing to work during retirement makes semi-retirement attractive. 
Finally, temporary retirement offers retirees the advantages and disadvantages of both traditional retirement and semi-retirement. Periods of full-time work allow temporary retirees to earn a living, providing opportunities to build an income to fund periods of temporary retirement. The complexity of this type of retirement is perhaps the biggest hurdle to overcome, but it is quite doable if you're the organized type.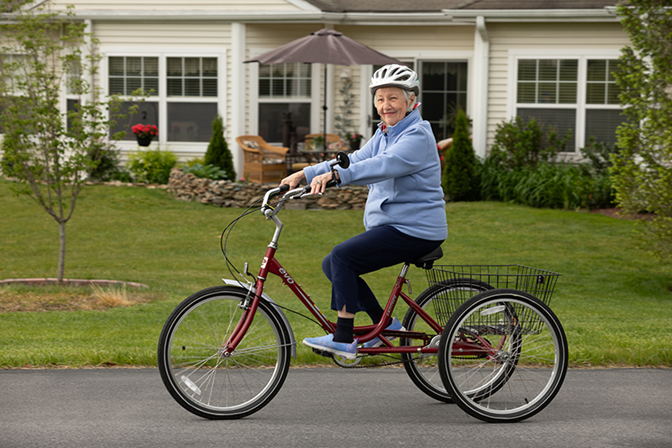 How a Retirement Community Can Help You Achieve Your Goals
The choice of your preferred style of retirement is obviously a personal one. You need to select a type of retirement that fits your lifestyle, your goals, and your needs. However, there is one thing that can help you enjoy your retirement, no matter what type you choose: moving to a retirement community.
Retirees receive so many wonderful benefits just from living in a retirement community. For those still working due to semi-retirement or in a work phase of their temporary retirement, a retirement community will free you up from having to take care of home maintenance while also working. Additionally, traditional retirees who like to travel can rest easy knowing their home will be in good shape when they return, thanks to the gated community with security, lawncare handled for you, and again no home maintenance.
Meanwhile, the costs of living in a retirement community — which includes so many of your bills, from a mortgage to utilities to gym membership, while removing many like property taxes and home care — help retirement income stretch farther, which is always an important topic. This is helpful for not just those who are traditionally retired but also for semi-retired folk looking to maximize their income and minimize their expenditures, and for those in the retirement phase of their temporary retirement.
If you're interested in more information on retirement communities in your area, explore what Acts Retirement-Life Communities has to offer.