What is a Continuing Care Retirement Community?
A Continuing Care Retirement Community (CCRC) is a residential community designed to provide a continuum of care for older adults as they age. Also referred to as a Life Plan Community, this senior living option offers a range of housing, from independent living apartments, to assisted living units, to skilled nursing facilities, all within one campus.
Continuing Care Retirement Communities have become so popular because they allow residents to transition smoothly from one level of care to another (and often back again) as their healthcare needs change over time. For example, if a resident moves into independent living but later needs help with daily activities or requires skilled nursing care, they can receive these services without having to move.
Life Plan Communities typically require an entrance fee and monthly fees. Some communities, including Acts, offer various contract types that include different levels of healthcare coverage. This model provides older adults and their families with peace of mind, knowing they can age in place with access to all the services they might need.
How Does CCRC Senior Living Work? 
Continuing Care Retirement Communities operate on a model that provides a continuum of care for older adults, allowing them to age in place while receiving appropriate levels of care as their needs change. Here's how CCRC senior living typically works:
Housing Options: A Continuing Care Retirement Community offers a variety of housing options, including independent living apartments, cottages, or homes as well as assisted living units and skilled nursing campuses, all located within the same community. Residents enter as assisted living, enjoying all the available amenities and living their best lives. Should they ever need a higher level of care, it's included and available right there
Entrance Fee: Residents typically pay an initial entrance fee when they move into a CCRC. The size of this fee can vary widely depending on the CCRC, the type of contract chosen, and the size and location of the residence.
Monthly Fees: Residents also typically pay ongoing monthly fees to cover various services and amenities including maintenance, utilities, dining, social activities, and some healthcare services.
Continuum of Care: The hallmark of a Life Plan Community is its ability to provide different levels of care. Residents start in independent living, where they live in their own apartments or cottages and maintain an independent lifestyle. As residents age or their health needs change, they can transition to assisted living or skilled nursing care (and back again) within the same community, for no direct increase to their monthly fee. They have already paid for their future health needs via the entrance fee.
Healthcare Services: CCRCs typically offer a range of healthcare services, including assistance with daily living, medication management, physical therapy, skilled nursing care, rehab, and even hospice. Some CCRCs also provide memory care for residents with dementia or Alzheimer's disease.
Amenities: CCRCs often provide a wide range of social, recreational, and wellness activities to keep residents engaged and active in the community. Some of the amenities at Acts' Continuing Care Retirement Communities, for example, include swimming pools, walking trails, beauty salons, archery, fishing, and dog parks.
Continued Support: As residents' needs change, CCRC staff work with them and their families to ensure they receive the appropriate level of care and support throughout their retirement years.
Contract Types: CCRCs offer different types of contracts, which can impact the cost and level of healthcare coverage. These contracts include:

Type A or Life Care Contracts
Type B or Modified Contracts
Type C or Fee-For-Service Contracts
Rental Contracts
Equity or Co-Op Contracts
The main differences are how much you pay up front and what level of health services are included.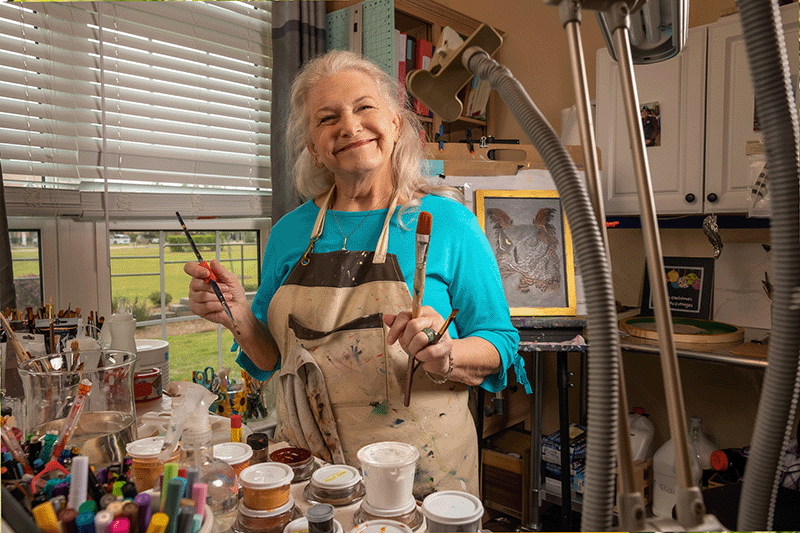 Why Continuing Care Communities May Be Right for You
Continuing Care Retirement Communities may be right for you if being able to access the level of healthcare you need no matter your circumstances is important to you. While the initial costs of living in a CCRC tend to be higher than a standard independent living situation, establishing your healthcare costs upon move-in grants you and your family financial stability and peace of mind. You can budget for your future, because you know what you'll be spending for the next several years or even decades. There is no more concern about ensuring you have savings set aside for health services.
If this type of financial security is appealing, a CCRC may be a great choice for you.
Are CCRCs the Only Choice?
CCRCs are not the only choice for senior living. There are various stand-alone programs, including:
Independent Living Communities: These communities cater to active seniors who can live independently but prefer the convenience of amenities, social activities, and maintenance-free living. They do not typically offer healthcare services on campus.
Assisted Living Communities: Assisted living facilities are suitable for older adults who require some assistance with daily activities but do not need skilled nursing care. Residents receive help with tasks such as bathing, dressing, and medication management.
Skilled Nursing Facilities: These facilities provide 24-hour nursing care and are ideal for individuals with complex medical needs or those recovering from surgery or illness.
Memory Care Facilities: Memory care communities specialize in caring for individuals with Alzheimer's disease or other forms of dementia. They offer specialized programs and a secure environment.
Home Care

: Seniors who prefer to age in their own home can do so with the assistance of home care services. Caregivers can provide various levels of support including personal care, companionship, and help with household tasks.
While there are other choices for retirement, Continuing Care Retirement Communities offer a solution that prioritizes residents' long-term well-being, making them a preferred choice for those seeking comprehensive senior living options. Unlike other choices, CCRCs provide a seamless transition from independent living, to assisted living, to skilled nursing care within the same community. Predictable costs and access to on-site healthcare services make planning for the future simpler, and the vibrant social activities foster an engaging lifestyle. Life Plan Communities are particularly popular with couples, since they can receive different levels of care in the same place.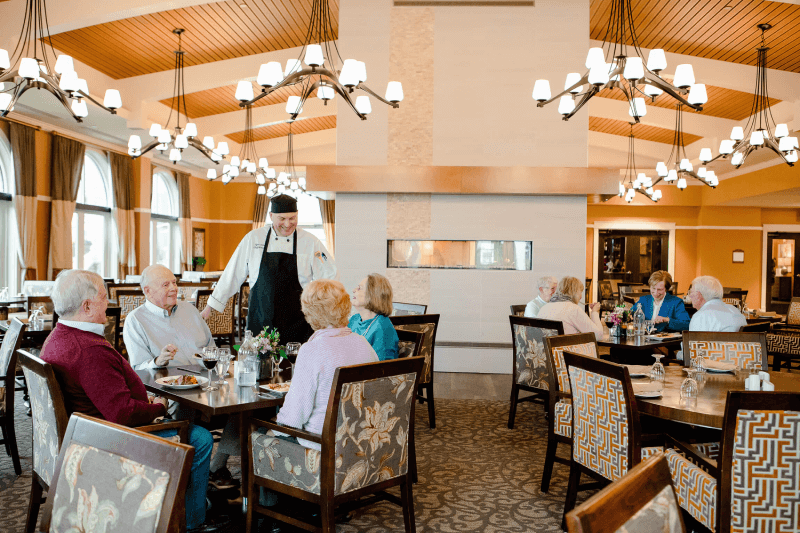 Continuing Care Retirement Communities Are Often the Best Option
CCRCs are often the best solution for older adults seeking an ideal retirement. Their appeal lies in the seamless transition they provide from independent living, to assisted living, to skilled nursing care and back, all within one community, allowing residents to age in place without having to worry about ballooning long-term healthcare costs. It's no surprise that CCRCs have become such a popular choice for retirees.
If you would like to explore CCRCs in your area, Acts Retirement-Life Communities, one of the country's top providers of CCRCs, offers options in nine states.