What Do Baby Boomers Want in a Retirement Community?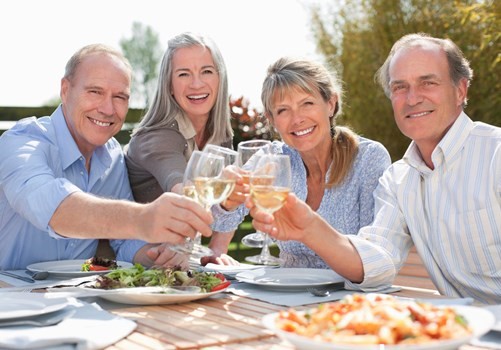 Baby Boomers are one of the most powerful, successful and populous generations of all time. Named for the "baby boom" that occurred after the end of the Second World War, these Americans have enjoyed a booming postwar economy, raised a generation of children themselves, and now get the best reward ever: spending a well-earned retirement pursuing their interests, engaging in their hobbies, and playing with their grandkids as much as they want.
If you are a member of this massive generation transitioning into retirement, it has become crucial to start looking for retirement communities in order to understand your options and to feel welcomed and fulfilled in your new role as a retiree. The needs of your generation are manifold and specific, and if retirement communities want to keep you happy, they better wise up quickly to what Baby Boomers want in a retirement community.
Let's explore how.
Maximum Affordability and Attractive Amenities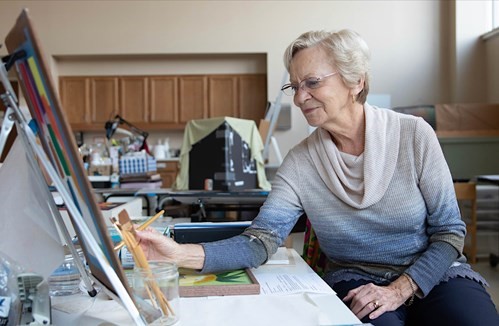 We all want our money to go as far as possible in retirement. We want to feel secure that our necessitates are handled, and also want to be able to pursue our favorite hobbies, take trips to all the places we've always wanted to visit, and spoil the grandkids. These are some of the reasons Baby Boomers are often passionately determined to find the most affordable retirement community with the amenities they want, leaving the remainder of their retirement savings and income to meet or even exceed pre-retirement quality of life. As a future retiree, it's important that you review all retirement communities and not just compare the rates but also the luxury and health amenities. You worked your entire life, now it's time to put that money to good use and enjoy the fruits of your labor. As a Baby Boomer, don't just choose the retirement community that is the most affordable, choose the one that will provide the most comfortable lifestyle as well.
Privacy, Community and Convenience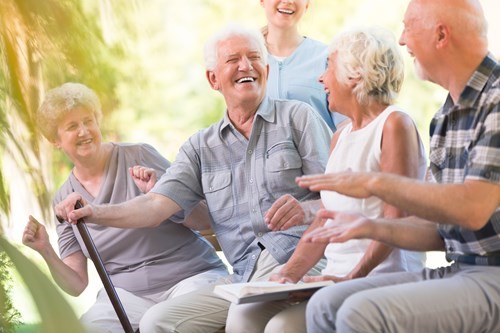 Retirement communities are seeking to attract as many Baby Boomers as they can. They exist to create a lifestyle and atmosphere that will attract new residents and provide comfortable lives for current residents. It's a very competitive industry and because of that, retirement communities like Acts work to provide a variety of upscale living options. Many Baby Boomers, having grown up and lived in the suburbs all their lives, have very clear requirements for privacy and convenience in their living arrangements. This means that even in instances where space may be at a premium, such as apartment-style retirement communities, Acts works to create individual housing units that feel as light, airy and spacious as possible in order to make residents feel at home.
By the same token, this generation has always had a strong focus on community, which may also be a byproduct of their suburban upbringing. Acts works to provide opportunities for interaction between neighbors and foster feelings of community, and this means organizing opportunities that provide those interactions, such as activities, events and excursions, plus communal spaces for interaction such as clubhouses, game and card rooms, art and woodworking shops, etc. Of course, residents who choose a more independent lifestyle can do everything their own way, on their own time — community when you want it, independence when you don't.
The Ultimate in Health and Wellness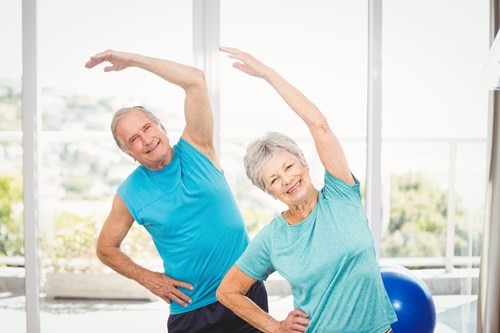 Collectively, Baby Boomers are some of the healthiest and most robust generations ever. Thanks to having grown up during times of economic plenty that provided them the opportunity to secure lucrative careers with excellent benefit packages, they have had access to some of the most beneficial and cutting-edge medical care ever, resulting in a quality of life that's certainly unmatched, even as they age. Understandably, something Baby Boomers want in a retirement community is peace of mind regarding their future healthcare.
Acts wants to help continue this healthy lifestyle by offering the very best options for medical care to residents. This is crucial for more than just ensuring that the level of care that Baby Boomers are accustomed to doesn't change, but also to ensure that one of the healthiest and most well-cared-for generations will continue to live longer and enjoy their retirement. Retirement communities can offer a variety of luxury amenities, but it won't matter if the residents aren't healthy enough to enjoy them. That's why you'll find indoor pools, fitness centers, fitness classes from professional trainers and experts, balanced diets with the included dining options, an emphasis on walking trails, and much more. Plus, as a Continuing Care Retirement Community, every Acts location pledges to provide healthcare as needed, with no addition to your monthly rate, meaning should you ever require a higher level of service, from rehab to assisted living, it's already included, on the same campus.
Providing Purpose to the Driven and Determined
As a generation, Baby Boomers are some of the biggest movers and shakers ever. Responsible for the direction of the second half of the 20th century well into the new millennium, this generation is used to being in charge, is driven and is determined by their own personal purpose. It's important that you choose a retirement community that understands this and satisfies your need to be active and lead a purpose-driven life.
What should you look for to ensure that the retirement community you select understands this? In short, independent living communities need to show that they go above and beyond when it comes to offering opportunities for purposeful engagement on levels deeper than have been typical in the past. A community should offer mental, physical, spiritual, and social programs to the residents. It doesn't matter if you find purpose in spirituality or in a hobby such as painting or woodworking — you need to find a community that helps foster your dreams and let you live your purpose. Because that, after all, is the true keep to happiness.
The Final Word on 
Baby Boomers
 and What They Want in a 
Retirement Community
Baby Boomers are a unique generation ready to start the next chapter of their lives. What will that chapter include? It should include top-notch amenities of your choosing, available medical benefits, and the ability to be part of a community and live life to the fullest as this generation always has.
If you are thinking about retiring or want to learn more about your options, read our other retirement resources. It includes information on downsizing, selling your home, the cost of independent living, retirement living options, and more.