What Do You Need to Qualify for a CCRC?
A special category of retirement community known as a continuing care retirement community (CCRC) is fast becoming the gold standard for retirement living in the United States. As a result, the popularity of CCRCs has skyrocketed lately as an increasing number of older adults have discovered the benefits of this unique and all-encompassing type of retirement living.
However, there are a number of qualifications for living in a CCRC that potential residents must meet before they can gain acceptance. If you, like many other people, have heard about CCRCs and want to learn more about them, here's what you need to understand about the qualifications for moving to a CCRC and how to qualify for them.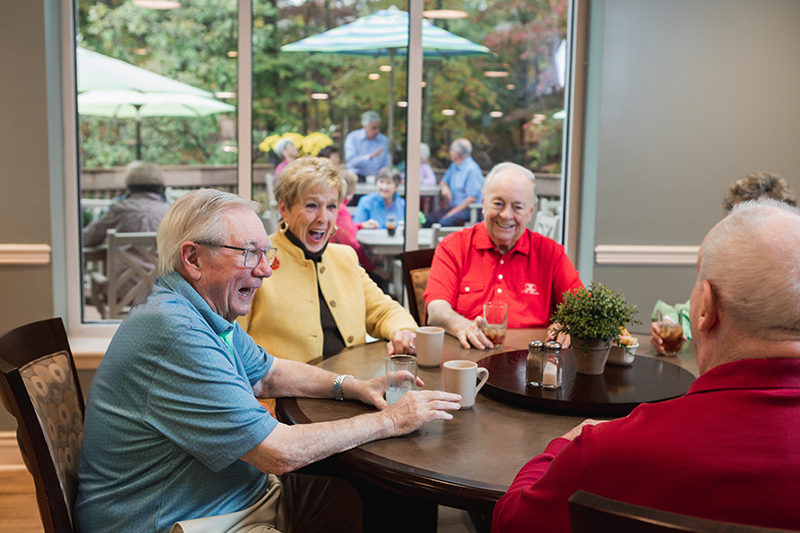 What Is a CCRC?
Before getting into CCRC income and other qualifications, let's define what one is. A continuing care retirement community is unique among other types of retirement communities. Traditionally, retirement communities focus on providing just one level of care to their residents. These levels are often represented by titles such as independent living, assisted living, or skilled nursing care. As a result, residents of these communities who find themselves in need of levels of care that exceed what the community offers are responsible for finding solutions on their own, typically moving out of their home and into a different community, likely for significantly more money.
CCRCs are different in that they operate under the concept of a continuum of care. A CCRC has the capability to act as an independent living community, an assisted living community, and a skilled nursing care facility. They also tend to offer additional health services such as rehabilitation, home health, palliative and dementia care.
The result is that residents who find themselves needing a higher level of care don't need to leave their campus — they can receive their needed level of care right on their existing campus, surrounding by their existing friends.
Depending on the type of CCRC, these extra services may carry an extra cost. Or, for communities such as Acts Retirement-Life Communities offering what's called Type A Life Care, health services such as assisted living and skilled care cause no direct increase in monthly payment. The resident has already pre-purchased these services at pre-inflation rates, to ensure they get the care they need at their current costs.
Why Are CCRCs So Popular?
CCRCs have quickly become one of the most sought-after types of retirement communities in the United States. In fact, retirees who wish to move to a number of the most popular CCRCs might even have to spend time on a waitlist before getting their chance to become a resident! But why, exactly, is the case?
There are two reasons why CCRCs are so popular. First, the continuum of care that CCRCs offer means that residents don't have to face the uncertainty of having to relocate or find third-party care providers if their healthcare needs change as they get older. No searching for an organization with an opening, that will accept Medicare or is a reasonable cost, that has accommodations the resident is happy with. All that stress is removed from the resident and their family, which provides unbelievable peace of mind to everyone involved.  
Second, with the relative cost of healthcare growing every year, the benefit of signing a contract with a CCRC upon move-in will freeze the costs of that healthcare for the duration of your stay. The advantages of this can't be overstated. No matter how much healthcare costs change over the years or decades, most residents will be locked into a consistent monthly rate, allowing them to know exactly what their budget will be moving forward. This allows them to know exactly how much they have to spend on hobbies, vacations, and spoiling grandkids.
Who Best Qualifies to Live in a CCRC?
Anyone can benefit from the services that a CCRC provides its residents, but not everyone might be the best candidate for qualifying to live in a CCRC.
First, before you begin learning how to qualify for a CCRC, you need to make sure that you can take full advantage of the independent living lifestyle. Top-rate amenities and activities are available, so make sure you or your loved one is capable of living independently before signing up. If you need help with daily living such as bathing or taking medications, you may be better served moving directly into an assisted living community and bypassing the independent living lifestyle.
Second, make sure you meet the income qualifications. CCRCs that offer a Type A "life plan" contract will offer the greatest cost savings in the long-term, but the up-front cost of moving to one is often higher than other retirement communities that offer fee-for-service health service models. Typically, those who own their homes can use their sales profits to move into a CCRC and still have plenty left over for a nest egg, but this means you'll need to own a home with equity or have enough in savings to cover the entrance fee. Let's delve more into this aspect.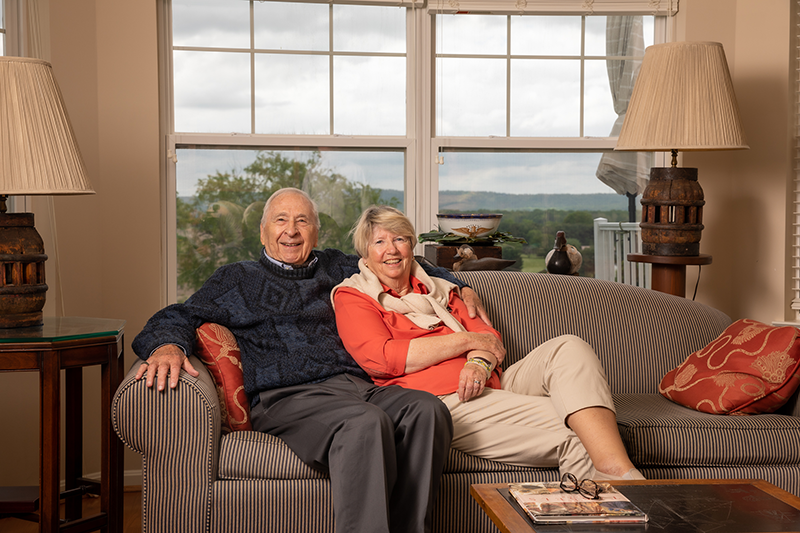 CCRC Income Qualifications
The costs associated with moving to a CCRC are often dictated by the type of contract and residence you choose. As previously mentioned, a life plan contract is the most secure and all-encompassing of those offered. But, by necessity, entrance prices are often higher for this contract than choosing a fee-for-service contract in which your monthly rates would increase should you require healthcare services like assisted living and skilled care. As a result, the income qualifications for moving to a CCRC under a life plan contract are higher as well. Naturally, these qualifications will vary from one retirement community to another, but the core requirement will be that the prospective resident must show that they have the resources at their disposal to meet these required fees.
These fees take two different forms. First, there is the entry fee, which is the initial cost of moving to a CCRC. Under a life plan contract, this locks in consistent health rates for the rest of your time at the community.
Next is the monthly service fee, which is an ongoing fee that you will be expected to pay every month as long as you continue to be a resident of the community. This covers your living space, home maintenance, lawn care, amenities like pools and fitness centers, activities like art classes and poker tournaments, fine dining, excursions to nearby attractions, and more. It also helps pay for healthcare services like assisted living and skilled care, should you require them short-term or long-term. This fee may change based on cost of living increases, even if the change is not connected to your health needs.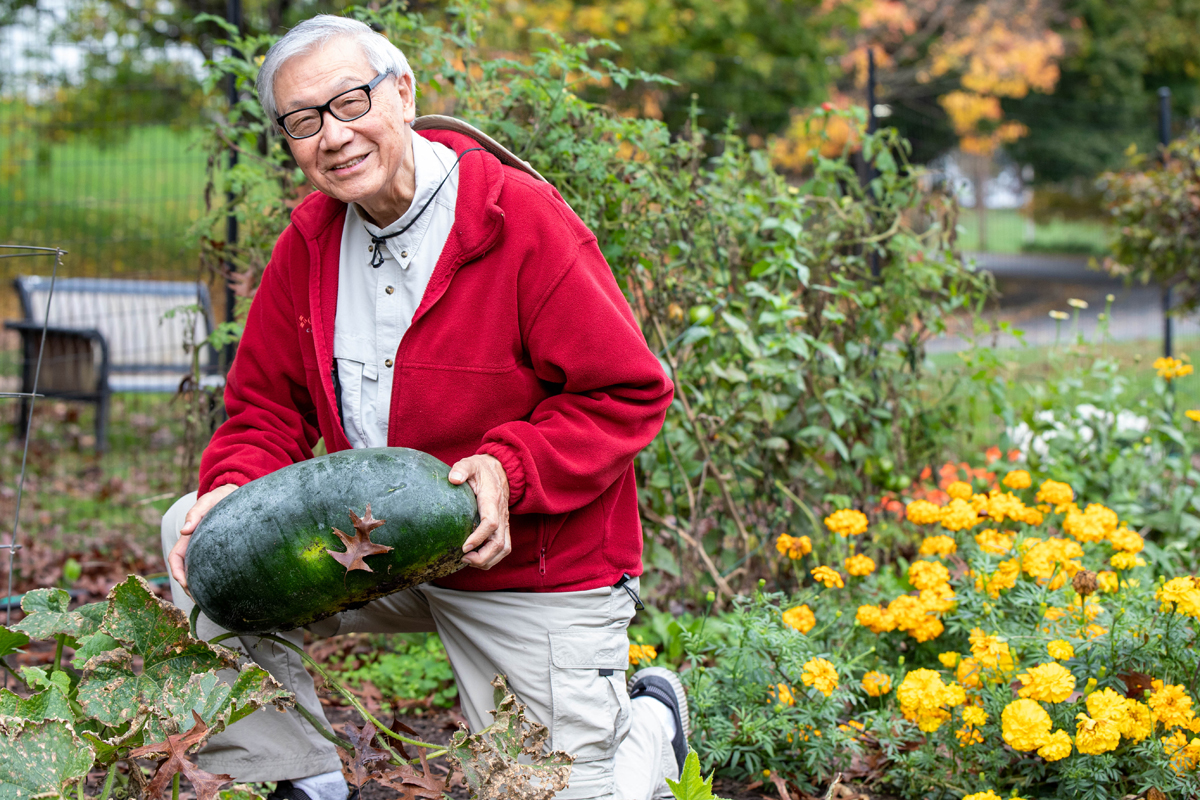 Qualifications Not Related to Income
There are also some non-financial entry qualifications for living in a CCRC, though how these differ depends on the type of retirement community and the policies of the organization that operates them. One of the more universal requirements is that the person who wishes to move into the CCRC under a life care contract currently be in good health. Otherwise, as mentioned above, the person may be better qualified for direct admittance into assisted living of skilled nursing care, which many CCRCs (including Acts campuses) offer as well
What else do you need to qualify for a CCRC? Many have a certain age requirement, such as being at least 65-years-old, or being a member of a couple in which at least one person is this age.
Learn More About What CCRCs Have to Offer at Acts
If you're considering whether a CCRC is the right choice for you, it's always best to speak with an expert.
Acts Retirement-Life Communities has been providing independent living, assisted living, and skilled nursing care to since 1972. In addition to high-end amenities, we're also revered for our health services. We provide dream retirement lifestyles across 27 campuses in nine states.
If you'd like to learn more about what Acts has to offer, as well as who best qualifies to live in one of our CCRCs, select a community now.