Senior Independent Living Communities: A Path to Independence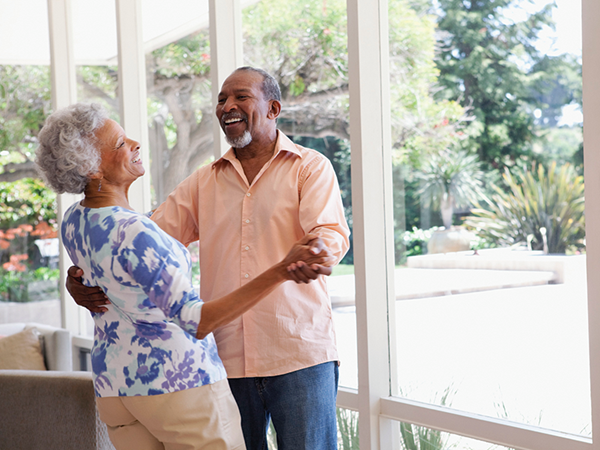 When the day you finally get to clock out of work for the last time begins to approach, retirement is practically the only thing you can think about. It's only natural – you've finally made it to the end of the daily grind, and now you can look forward to enjoying your life without having to worry about work. Once you retire, you can travel and see the sights that you may not have been able to while working, enjoy the hobbies you never had time for, or just spend as much time as you like with friends and family.  
However, not working or reducing your hours means your income may be limited, and bills don't stop when your job does. Living expenses such as utilities, home maintenance, and property taxes can really limit your ability to enjoy independent senior living. But don't worry! There's still a path of independence laid out for retirees. You don't have to be tied down to a large, expensive home. Instead of aging in place, you can downsize to a senior independent living community to benefit from the affordability, conveniences, and amenities they offer. 
Disadvantages of Aging in Place

Giving up your existing home might be a hard sell for you. If you raised your family there, the memories you built in those four walls are likely important to you. But there are disadvantages to aging in place. Living at home during retirement can put an unnecessary strain on your finances, and that makes independent senior living that much harder. 
It's easy to figure out some of these costs that come with aging in place. Your mortgage could already be paid off, which is great, but that's not everything. Maintaining a house includes many other expenses that can add up quickly, such as:  
Property taxes

 

Electricity

 

Heating and cooling

 

Water

 

Landscaping 

 

Trash removal

 

Appliance repair or replacement 

 
Additionally, you're not as young as you once were. Our physical abilities change as we age, and a big old house with plenty of space might have been great at one time, but now it's a liability. For example, a second-floor bedroom or a basement laundry room isn't going to help you if you've got bad knees. It takes a lot to retrofit an existing bathroom if you have mobility needs, and you don't want to risk slipping and falling in the shower! 
Or maybe you're perfectly healthy but don't want to cut the grass or shovel the driveway anymore. Include expenses for outsourcing that work.  
Advantages of a
Senior Independent Living
Community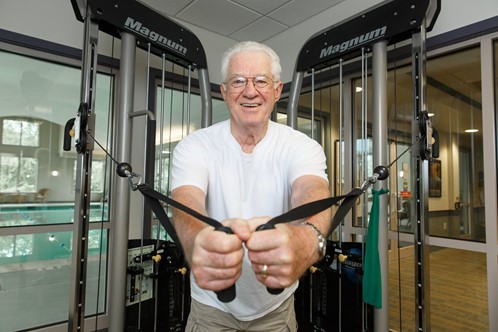 Today's senior independent living communities meet their resident's medical, cost, and freedom needs. Residents of these communities don't have to worry about the financial or physical limitations that are present when you age at home.  
In addition to being affordable, independent senior living communities are also more convenient. You pay a single monthly maintenance fee that covers several costs that you would have to pay individually as a traditional homeowner. This reduces your financial liability, which allows you to relax knowing you don't have to spend time and effort managing each one individually. 
There are even more perks when it comes to senior independent living communities, though. That same monthly fee covers some of the greatest amenities you'll ever experience, including:   
Clubhouses and social spaces

 

Swimming pools

 

Fitness centers

 

Art studios

 

Craft workshops

 

Certain communities (called CCRCs) offer ealthcare such as primary care, assisted living and skilled care if ever needed

 
In other words, you get access to some great ways to enjoy your retirement all for one monthly fee, no strings attached – something you'd have to pay out of pocket for if you were aging in place. So cut that gym membership, save money on restaurants, and pick up some new hobbies. 
Independent Living Helps Grow that Nest Egg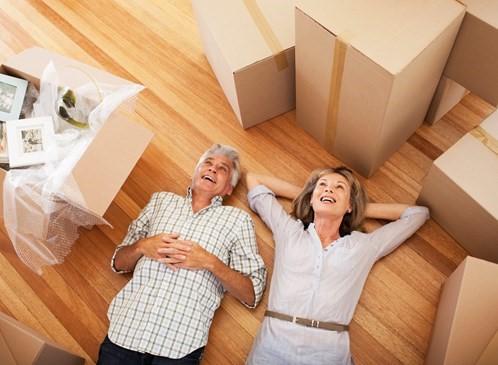 Choosing to live in an independent senior living community allows you to put your house up for sale and access the equity you've built up in your home over the decades.  
Property is an investment, after all, and even if you've still got a few mortgage payments left to make, that equity is likely to still be quite high – and that means more cash to pad your retirement.  
This is a huge perk when it comes to enjoying the freedom that goes along with being retired, as you can put those resources toward anything you like. Some of that equity can go toward moving into your new senior independent living community. The rest can go right into savings, and that means you'll be situated better off than you were before you moved. 
Enjoying Your Retirement Independence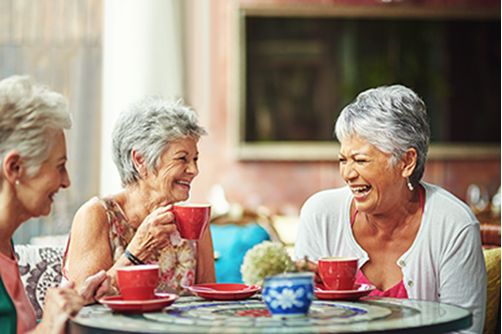 Independent senior living communities are designed for active older adults who want to enjoy their retirement. When you don't have to fret about the costs of owning and maintaining a large piece of property, you have the freedom to go and do what you want and still have a comfortable place to lay your head at the end of the day. A combination of affordable costs, easy maintenance, and fantastic amenities makes these senior independent living communities perfect for any retiree who is ready to truly enjoy their golden years.