What is a Life Care Contract?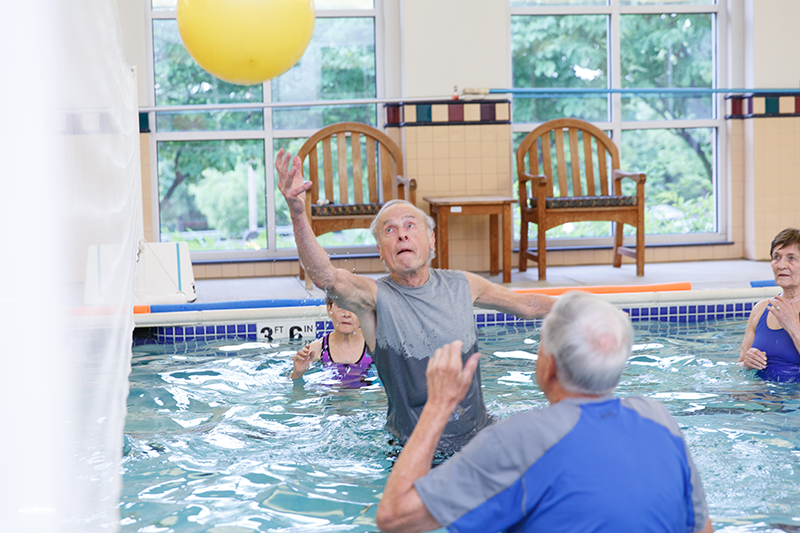 Continuing care retirement communities (CCRCs) offer dozens of benefits to their residents. One of the biggest and arguably best of those benefits is how residents of a CCRC can expect their medical needs to be met regardless of the level of that need for as long as they live there.
A CCRC accomplishes this by contracting with a resident upon move-in to establish their medical costs up front so there are no surprises. These are defined as life care contracts, and they can come in many different forms, so here's what you need to know about what these contracts are and how they work.
What Does a
Life Care Contract
Provide?
A life care contract offers a promise of health services for the future. This means if a resident's health status changes after move-in, a plan is in place to support their health needs. If a retiree moves into a CCRC with no advanced health needs, they typically treat their environment like an independent living community, free to enjoy life however they please. If somewhere down the line they require additional health services such as assisted living or skilled nursing care, the CCRC will provide those services, likely on the same campus.
Of course, not every type of life care contract is the same. There's a wide variety of different contract types that CCRCs may offer their residents. All these contracts have some commonalities, such as covering long-term care for things such as grooming, dressing, bathing, helping with medication, and providing meals. For a more detailed look at how different life care contracts work, let's define them in greater detail.
The
Type A Life Care Contract
The Type A life care contract, which is also often referred to as an extensive or exclusive contract, is the "gold standard" of CCRC life care contracts. A Type A contract is an investment in your future. It acknowledges that at some point you are likely to need additional health services, and it provides the safest, most efficient way to pay for those expenses.
In short, a Type A life care contract starts with an entrance fee. This is to lock in your monthly rate even if your health needs increase. After the entrance fee, you will also pay a monthly fee for your residence and use of all amenities, but though this fee may increase slightly due to inflation, it will not increase due to a health need such as assisted living or skilled care. Should you ever require one of these levels of care, it will be provided at the exact same rate you've been paying.
With senior healthcare costs rising exponentially, paying upfront in this way can help retirees control their costs in the longer term.
Type B Contract
While nearly identical to a Type A life care contract, a Type B contract does have some important differences. It's true that this contract, which is often called a Modified Life Care Contract, provides access to campus amenities, meals, healthcare, and living accommodations. However, the main difference is in how many services are provided by a resident's monthly maintenance fee.
Depending on the retirement community, some Type B contracts place a time limit on skilled nursing and assisted living care, meaning residents may need to pay out of pocket if they need these services for longer than the contracted amount. Other Type B contracts may have a service limit that, if exceeded, will require residents to make up the difference in cost, though often at a discount. The other main difference is that Type B contracts usually call for lower entrance fees and monthly maintenance fees until care is needed, and then costs increase once level of need does.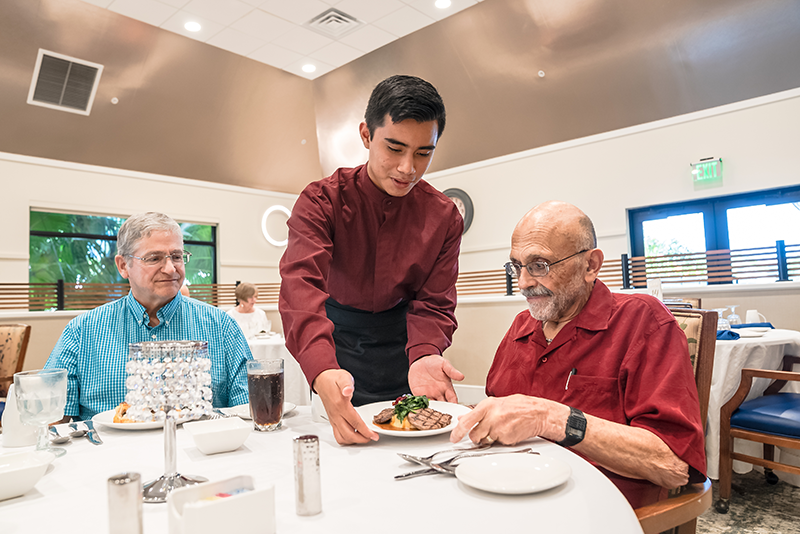 Type C Contract
This type of contract, also known as a fee-for-service contract, is noteworthy because it has perhaps the most affordable initial enrollment fee out of any other types of life care contracts. However, just because the initial cost of the contract is lower doesn't mean it's always going to be the best option. In fact, for this contract to be so affordable initially implies that there are other fees, possibly quite high ones, that you might end up paying in the future.
This is because a fee-for-service contract stipulates that CCRC residents will need to pay the "market price" for any medical services as they need them. This means that a resident's monthly maintenance fees will go up whenever additional care is needed. And since healthcare costs are always going up, that means the extra price you'll need to pay is always increasing.
Still, this might be an option for those who, while they might not have the resources to pay up-front for a Type A or Type B contract, will have a reliable income source, like a pension or an annuity, to cover any ongoing medical costs.
Even More Types of
Life Care Contracts
Type A, B, and C life care contracts make up most of what you'll find if you're looking to become a resident of a CCRC. However, that doesn't mean there aren't some circumstances where you might find some other possible options. There are two that you'll most likely encounter in these situations: the Type D and the Type E contract.
A Type D contract is ideal for retirees looking for independent living but want a guarantee that they'll have services available as needed. These types of agreements typically don't require entrance fees. Type E contracts, often called co-op or equity contracts, offers residents the opportunity to purchase a home in the community as well as access to community amenities for a monthly fee, plus medical services available at market price.
Life Care Contracts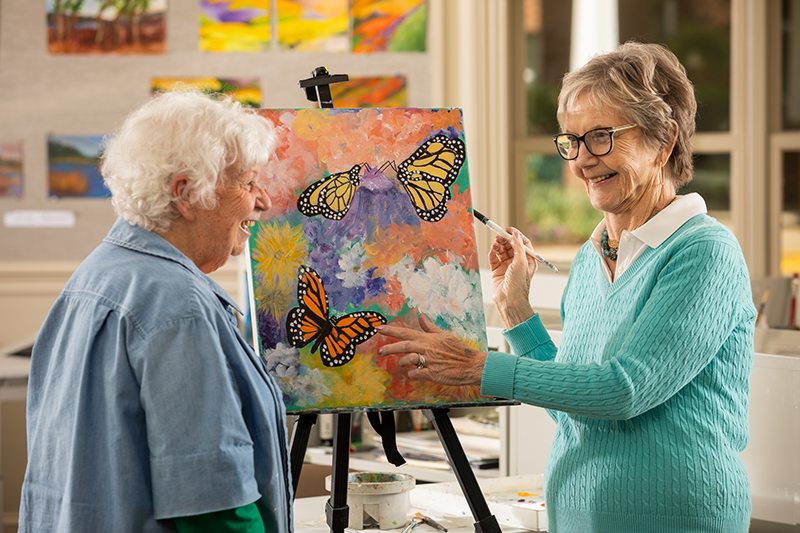 The life care contract is an incredibly useful tool for any retiree who wants to ensure they will have excellent access to healthcare regardless of need. With so many different types of life care contracts available, you have the ability to choose one that suits your healthcare needs and your budget perfectly.
Acts Retirement-Life Communities offer several life life care contracts along with picturesque campuses and abundant amenities. Feel free to explore the 27 campus across nine states.