How to Pick a Retirement Community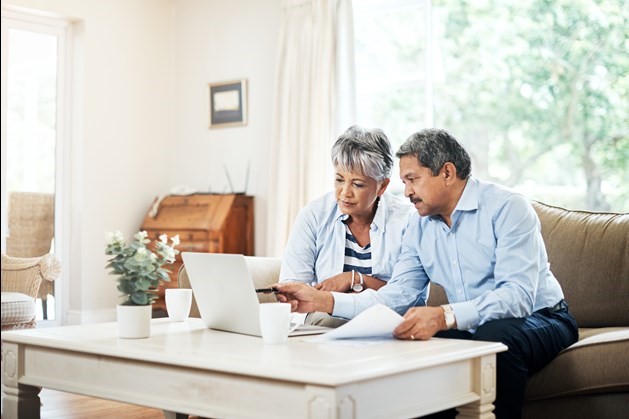 When it comes to planning for retirement, one of the biggest questions you've got to ask yourself is where you're planning on living. While some older adults may choose to age in place in their existing home, many others  are instead choosing a retirement community, as they offer a number of advantages over remaining in a family home. 
Of course, there are a number of different types of retirement communities from which to choose. This makes it important to understand the options so you can select what's best for your needs — the needs of right now, and any expanded needs you may have in the future. Here's our guide on how to choose a retirement community that works for you. 
Understanding the Differences
Choosing the right retirement community involves understanding the different types of communities available to you. In many ways, it may be difficult to recognize the typical retirement community – an independent living community, for example, looks much like many other suburban housing developments or gated communities that you can find in any number of neighborhoods. Many of the things that make these communities unique, such as requiring a resident to be of retirement age, are not visible on the surface. 
Understanding the details and performing research reveals the multitude of differences between a regular planned community and a retirement community. Some may provide lawn care, snow removal, and other maintenance, for example. Some may provide meals or include a fitness center with a trainer. Others might have pools and other appealing amenities. Retirement communities focused on older adults may include additional amenities that provide for the social and emotional needs of their residents through, as an example, access to facilities and classes that allow retirees to pick up and practice a new hobby. Such communities may also be adept at providing the right level of healthcare support for residents, though this will differ depending on the specific type of retirement community (more on that later).  
In the end, though, no matter what type of retirement community you pick, it should be a place where you'll be able to live your best life once you've decided to settle down. There are dozens of communities to choose from,  and when you find the right one for you, the only thing you need to do is relax, put your feet up, and enjoy your well-earned retirement! 
Choosing
the
Right
Type
of Retirement Communities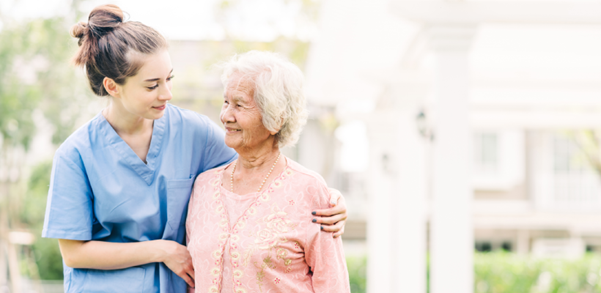 There is a spectrum of choices and services available when it comes to retirement communities. While they share many of the same characteristics (such as the types of amenities open to residents) these retirement communities do differ, and mostly when it comes to healthcare options for their residents.  
An independent living community, for example, may feature a resort-like setting with detached cottages or semi-detached townhomes, but may not provide standard healthcare or assisted living services as part of your membership.  
Meanwhile, in an assisted living community, you might expect apartment homes or condominium styles in order to help with accessibility for retirees or seniors with specific medical or physical needs. These communities come with an in-house medical staff in order to see to those needs. All assisted living communities don't necessarily include skilled nursing, but some often do – it's important to ensure you choose a retirement community that does offer what you need. 
Finally, there are retirement communities that provide a combination, through a continuity of care. These continuing care retirement communities (CCRCs) have the ability to adapt to your specific needs as you age, offering you the right level of care a the time you need it. This means that you could enter the community as an independent residence in a cottage, but if your level of healthcare need changes, you can move into an assisted living or skilled nursing care facility on the same campus, typically for no increase to your existing fees. As such, CCRCs (like all Acts communities) provide retirees with the confidence that no matter what happens during their retirement, they won't have to worry about moving in the future because their existing community doesn't have the capabilities to adequately support them. If you would like to learn more about how to choose a continuing care retirement community, you can speak with a life care consultant today. 
Staying Home isn't Always Your Best Option
While it's certainly a great idea to move to a retirement community, you don't necessarily have to. You can always age in place in your existing home if you so choose, though there are a number of disadvantages associated with such a choice. It's both a financial burden to take care of a large, empty house and a possible danger to your health, especially if you have to navigate stairs or other hazards. This is, of course, why so many seniors choose to downsize and move to a retirement community! 
How to Choose a Retirement Community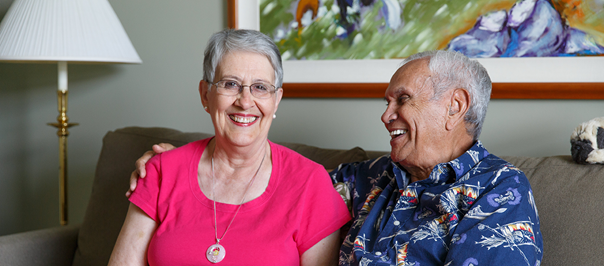 Taking time to sort out your living arrangements for your retirement is never a bad idea. As retirement communities offer so much to seniors, it's only natural that you explore your local or regional options. You'll need to keep in mind a number of different variables, which will undoubtedly include what your current medical and physical needs are now and what you might anticipate them being in the future. Additionally, you'll need to consider the unique amenities that each retirement community offers to its residents before making your final decision. 
Take your time and consider as many different alternatives as possible before making your choice. You want the place you pick to carry the exact lifestyle you intend to enjoy for the next several decades. Who wants to move again?  
This is an important step, so pick a retirement community wisely and you can look forward to years of cheery, relaxing fun in your future!