Best Towns to Retire in Maryland
Retirement. It's perhaps the only time where you can truly, guiltlessly enjoy all the best things in life. No work responsibilities mean you can live according to your own schedule, not someone else's, and you've finally got the time to take advance of all that freedom!
Of course, enjoying your retirement years is dependent on a few important things, one of the most crucial of which may be where you choose to live during your retirement.
It's not only choosing the right state to retire in that makes a major difference – you should also make sure you choose the right town or city in that state as well! Let's talk about the best places to retire in Maryland.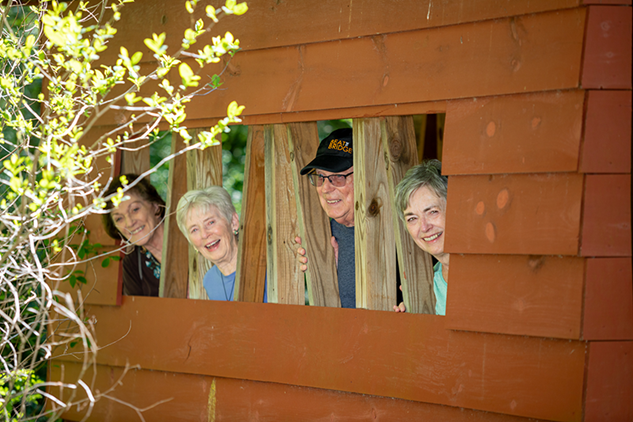 Is Maryland a Good Place for Retirees?
The state of Maryland is a popular choice when it comes to selecting a prime locale for retirement. First and foremost is the centralized location, surrounded by states like Delaware, New Jersey, Pennsylvania, and Virginia, and within just a stone's throw of major metropolitan cities like Washington, DC and Philadelphia. This access to world-class culture, dining, entertainment, and more makes the state a fun-filled place for adventurous retirees.
But it's not just about what's around Maryland. The state boasts very many charming and beloved cities and towns, from Baltimore to Sykesville, offering in equal parts cultural appeal and small-town feel. The area also experiences all four seasons, with none to excess, meaning older adults can avoid particularly bitter colds and smoldering summers, while also enjoying ideal falls and rejuvenating springs. Really, is there anything better than the changing leaves in a lovely Maryland hamlet?  
Another major reason that Maryland is such a great state for retiring seniors is that it has very advantageous tax benefits. In 2020, the state passed a law that reduces the tax burden on retirees in a major way. The first $50,000 of income for retired seniors living in Maryland is completely tax-exempt for those earning $100,000 a year or less. This means that if you earn $50,000 or less, you pay absolutely zero taxes as a Maryland resident!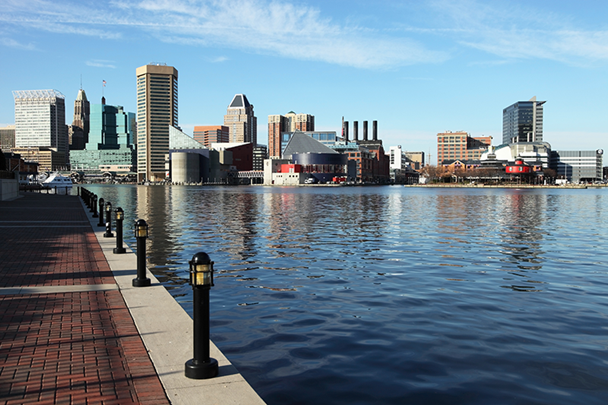 Top Cities to Retire in Maryland
There's no lack of great cities and towns to retire to in Maryland. Here are just a few of the ones you should consider if you're thinking of retiring to the Old Line State! 
Adamstown
This suburb of the larger West Maryland city of Frederick strikes the perfect balance between being close to urban amenities and far enough away to enjoy the peace and quiet of nature. Annual events like the Carroll Manor Fire Company Carnival entertain residents year-round, while nearby Frederick features wineries, performing arts venues, and a zoo, plus also abounds with Civil War history.
Baltimore
A great place for retirees, Baltimore is a true cultural hub. The inner Harbor neighborhood has plenty of museums and places where you can enjoy a scenic look at the landscape, and the reef exhibit at the National Aquarium is truly amazing. Fells Point is the place to go for some of the best Chesapeake Bay Crab you've ever tasted, all while enjoying craft beer and live music. 
Cambridge
Ever wanted to live the easy life right on the Chesapeake Bay? Cambridge has the kinds of waterfront views you'll never grow tired of. It's great for nature lovers thanks to the extensive hiking trails nearby, and the city's got a vibrant collection of local museums so that there's always something new to see. 
Chestertown
Located on the east side of the Chesapeake and right on the Chester River, Chestertown is a Colonial-era city that was one of Maryland's original six ports of entry – and its historic waterfront is like taking a step into the past. The town's Arts and Entertainment District is loaded with shopping and dining opportunities as well as dozens of art galleries and studios to enjoy.
Cumberland
Looking to get away from the hustle and bustle of seaside Maryland? Located in the western part of the state, Cumberland is one of the most picturesque places to retire to. Gorgeous rolling hills, classical architecture dating back to the Colonial era, some of the most quirky art museums around, and local wineries round out this neighborhood's attractions.
Easton
Another great Maryland town for retirement is Easton. This community is located on the eastern shores of Chesapeake Bay. Easton has some of the mildest winters in the state (and summers with weather perfect for enjoying the beach). It's a great place to kick back and relax thanks to its world-class golf courses, beautiful gardens, and nearby wildlife refuges. Theatrical performances, music venues, and a plethora of dining opportunities round out this picturesque town.
Hagerstown
A North Maryland community that combines a bustling urban center with lush natural surroundings, Hagerstown is great for active retirees looking to enjoy the outdoors. The number of historical societies and museums in Hagerstown also means you'll always have something new to learn and enjoy.
Salisbury
Best described as "tranquil," Salisbury sits right on the Wicomico River and offers affordable waterfront living opportunities perfectly suited to a retiree's budget. The town has plenty of parks to enjoy, is surrounded by lush nature, and has a great local art scene thanks to the Salisbury University Art Gallery and related museums.
Sykesville
So much more than just a suburb of Baltimore, Sykesville was selected for Budget Travel's "Coolest Small Town in America" award in 2016. Fantastic historical museums from the Civil War era and beyond offer a glimpse into the region's past, and outdoor areas like the gorgeous Piney Run Park are always popular attractions. Plus, the local restaurants, breweries, and wineries always have something to enjoy! If you're looking for the best small towns in Maryland to retire, Sykesville should definitely be near the top of your list!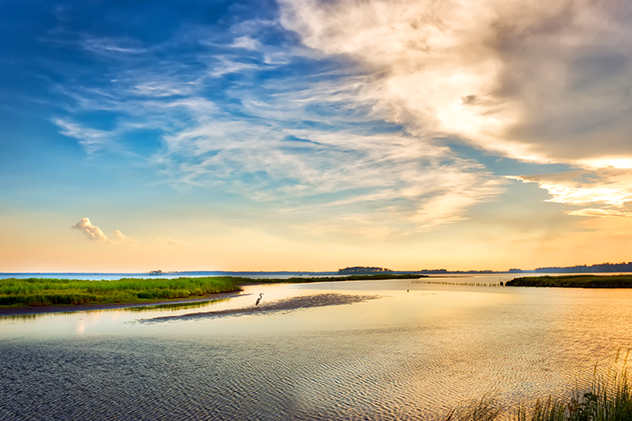 Should You Consider a Retirement Community?
Deciding where to retire to is not just about location, it's also about the type of living environment. 
Have you ever considered a modern retirement community? Think gated environment, well-appointed homes from apartments to cottages, luxurious amenities, and non-stop activities available.
Furthermore, Maryland is home to some wondering continuing care retirement communities, which go a step beyond offering a spectacular living environment and also include added health services like assisted living as part of the reasonable costs. That means, should you ever need a higher level of care, it's available, for no direct increase in cost, right on campus.
Some of the best Maryland continuing care retirement communities are operated by Acts Retirement-Life Communities. Explore the available options now.