Best Places to Retire in Alabama
You deserve the best retirement possible. You deserve to get the absolute most of our retirement. That starts with choosing the best location to retire.
Whether you are already in or near Alabama or wondering if it would make for a good retirement destination, you've come to the right place — read on to learn about the best places to retire in Alabama.
Is Alabama Good Place for Retirees?
Alabama has become quite popular recently as a retirement destination. Really Alabama has become popular overall, but that also manifests in an influx of newly retired move-ins. There are a number of reasons for this.
Weather!
Because Alabama is well south of the Mason-Dixon line, older adults from more northerly states who are tired of bitterly cold winters can kiss those cold, wintry days goodbye. The northern parts of the state can experience below-zero temperatures in the winter, but snow is very rare. If you've got aches and pains associated with cold, dry weather, Alabama offers plenty of relief. And if you simply want to be able to enjoy the great outdoors almost all year-wrong, Alabama has you covered.
Beaches and Hiking
You've no doubt seen (and perhaps admired) the pristine white sand beaches of the Gulf Shores. Did you know Alabama also has wonderful opportunities for hiking in nature? It's the best of all worlds.
Location Location Location
Thanks to its location in the Deep South, Alabama is close to some major cities and attractions. Bordered by Florida, Georgia, Tennessee, Mississippi, and the Gulf of Mexico, Alabama offers plenty of opportunities to visit and enjoy all the culture, dining, and entertainment options nearby! Plus, cities like Mobile and towns like Spanish Fort have their own wonderful culture and charm.
Tax-friendliness
Another major reason Alabama is such a great state for retirees is that it is very tax-friendly to those no longer working. Social Security benefits are entirely exempt from income tax in the state, and it's also home to some of the lowest property tax rates in the entire country. Sales tax is a little bit higher as a result, so don't worry – the state government still gets its piece of the pie.
Best Towns to Retire in Alabama 
There's no lack of great cities and towns to retire to in Alabama. Here are just a few of the best towns to consider if you're thinking of retiring to the Heart of Dixie: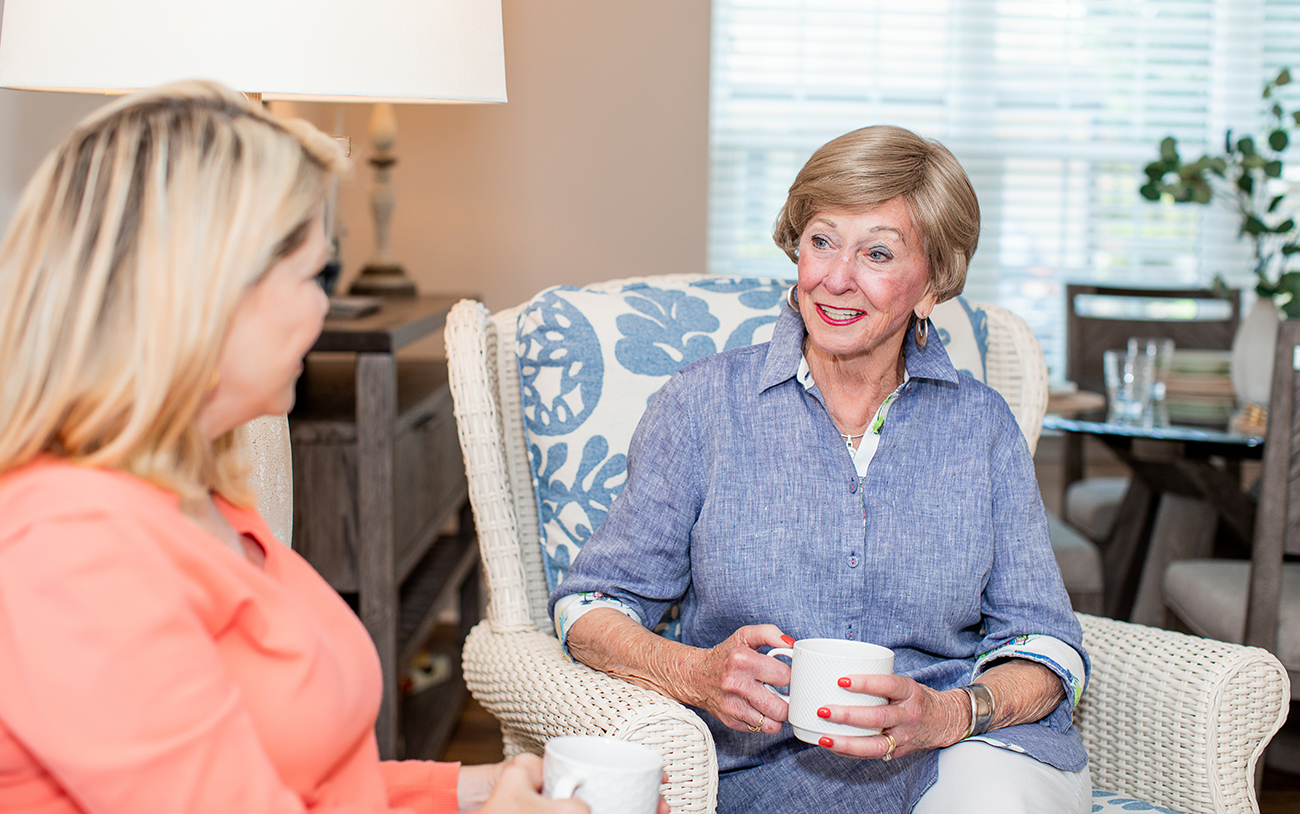 Located just south of Birmingham, Alabaster is quite beautiful and has some of the lowest crime rates anywhere, making it known for safe neighborhoods. Abounding with places to go for nature walks like the Buck Creek Trail and loaded with local museums, Alabaster is one of the best places to live in Alabama for retirees.
Just a quick ride from the Georgia state line on Interstate 20, Anniston is a great place with plenty to see and do. Attractions like the Longleaf Botanical Garden, the Anniston Museum of Natural History, and the self-proclaimed world's biggest office chair will keep you entertained. It's also the home of the Freedom Riders National Monument, for the history buffs out there.
Living on the Alabama/Florida state line in Atmore offers some of the most peaceful, relaxing, and stress-free retirements ever. After a long career in the rat race, choosing to retire in Atmore is ideal for anyone looking for a laid-back environment but still wants to be close enough to modern cities like Mobile and Pensacola.
Also close to Birmingham but a bit farther west than Alabaster, Bessemer is great for retirees looking for a low-cost urban neighborhood. A relatively low population density means it's never crowded, and local attractions like the Bessemer Hall of History are always fun to check out!
If Bessemer isn't bustling enough for you, Birmingham will definitely tick your boxes. A major metropolitan center with a population of nearly 200,000, Birmingham is a true hub for culture and entertainment in north-central Alabama.
Located about an hour northeast of Birmingham, Gadsden is located among gorgeous natural surroundings. This makes it a fantastic place for active retirees who love spending time outside in nature. The local cultural scene also holds lots of surprises!
Huntsville is considered one of the best towns to retire in Alabama due to its proximity to the northern border, just a hop, skip, and jump from the breathtaking state of Tennessee. In fact, our beautiful retirement community in Huntsville was named one of Money Magazine's Best Places to Retire. This major city, located right on the banks of the Tennessee River, offers plenty of cultural entertainment. It's even the home of the U.S. Space and Rocket Center, where the famous Space Camp is located.
Less than an hour west of Montgomery, Selma is steeped in American history, especially the history of the U.S. Civil Rights Movement. The architectural wonders of the city are also a huge draw, making living in Selma a delight for the eyes and the soul.
Is there anything better than Gulf Coast living? Many consider Spanish Fort one of the best places to live in Alabama for retirees because it's located right on the east coast of Mobile Bay and gets you all the benefits of being close to the Gulf without being right in the crowded and busy city of Mobile. Yet it's still close enough – less than 15 minutes away – that you could spend every day in the city if you like! Our retirement community in Spanish Fort offers all the perks of Gulf Coast living while having all the amenities you'd expect from a top-class community.
Right on the doorstep of the Talladega National Forest, this city offers great places to enjoy the natural world. And we can't forget Talladega's status as the crown jewel of the NASCAR circuit. You don't have to love racing to live in Talladega, but if you do, you'll be in heaven for sure.
Have You Considered a Retirement Community?
Hopefully this list of the best places to retire in Alabama begins to show you that retiring in this state can make for a great next chapter of your life.
But have you thought about where you will live within the city of your choosing? Are you looking to buy a house, rent an apartment, build a cabin in the woods?
Have you considered a modern retirement community, known for gated security, top-notch amenities, and a continuous calendar full of all the activities you could want?
Retirement communities are becoming increasingly popular, because they provide the best of all worlds — luxury independent living, a schedule of events and activities, fine dining, access to pools and fitness centers and walking trails, and oh so much more. All with no home maintenance and no property taxes.
If this sounds interesting, please take a moment to learn more about the Alabama communities operated by Acts Retirement-Life Communities. They go even a step further and provide added health services when needed. So, should you ever require assisted living or skilled care, it's already included in your existing fees, and offered right on the same beautiful campus.