Beach Retirement Communities: Feel Like You're on Vacation Every Day!
There aren't many ideas of retirement better than the idea of relaxing on the beach. After decades of working, and maybe raising a family as well, you've finally got all the time in the world to enjoy yourself. Sure, you could stay in your current home and enjoy retirement that way, of course. But after working so hard, you deserve to at least consider an alternative option.  
Let's talk about how you can feel like you're on vacation every day of your retirement. Let's talk about retiring near the beach.
Sun, Sand, and Easy Living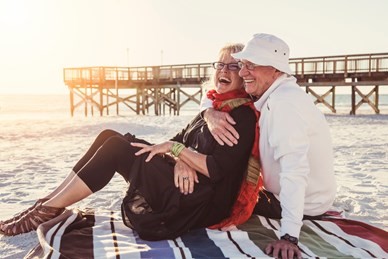 Picture this: your toes dig into the sand. The sun warms your face. A good book draws you in against the subtle soundtrack of waves. Then, when you're ready for a break, it's a simple short drive back to your beautiful home to shower, change, and meet up with some neighbors for lunch.
Sounds pretty good, doesn't it? That's exactly what you get when you choose to move to a retirement community near the beach! When you're only a short drive away, coastal living offers a well-earned lifestyle to seniors looking to truly enjoy their golden years in a locale that has everything they could possibly ask for. And one of the best ways to experience beach-adjacent  retirement is in a well-appointment retirement community. Here's what you can expect to experience:
Close Proximity to the Seaside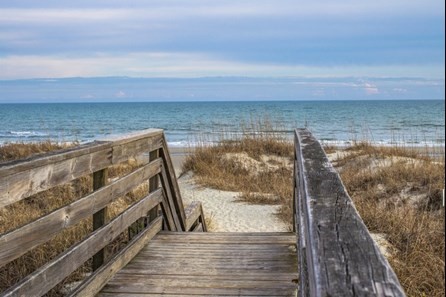 It seems so obvious that it's not even worth mentioning, but let's be completely honest here: retiring to a retirement community near the beach means you've got almost unlimited access to the seaside. Whenever you want, you can take a short drive to paradise. And whenever you've had your fill, you can take a short drive back. Simple, convenient, luxurious.
 Plus, there's more to living near the beach than the beach itself.If you like fishing, seaside living is perfect as you can do a little angling either from a pier or offshore in a charter. Like wildlife? Opportunities for walks through local nature preserves abound. And if you fancy yourself an old sea dog, there's no better way to enjoy the water than sailing or boating!
Oceanfront Shopping and Entertainment
You can't spend all your time on the water, though, even if you might want to. Thankfully, beach retirement communities are well-known for having top-shelf entertainment and shopping opportunities. Boardwalks often feature high-end outlet stores, lovely places to eat, and live entertainment day and night, and all within the same easy reach of your retirement community as the beach itself.
At the same time, if you value your privacy and your peace and quiet, your home is removed enough that the revelry of tourists won't be anywhere near your actual gated community. You can enjoy the beach when you want, and be completely removed from the beach when you don't want.  It's a great example of how you can have your cake and eat it too.
On-Campus Amenities Will Make You Feel Like a High-Profile Resort Guest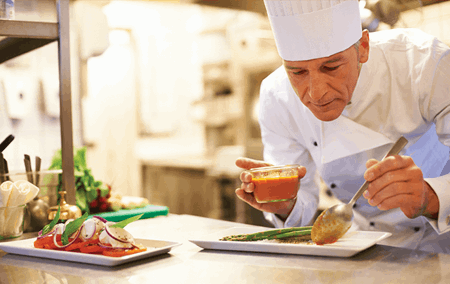 Retirement is all about enjoying yourself however you prefer. Living near the beach is great, but sometimes you just want to enjoy a nice afternoon at home, socializing with friends in a comfortable, welcoming environment – and you can't always get that beachside. Lucky for you the best beach retirement communities boast on-campus amenities that make you feel like you're visiting a luxury resort!
There's something for everyone in these communities. From lovely outdoor spaces for picnicking, gardening, or going for long walks to indoor pools and fitness centers so you can keep healthy and active even in poor weather, you've got dozens of choices at your fingertips. Plus, curated art, woodworking, and other classes at on-site studios and workshops give you the chance to flex your creative muscles. Throw in a few game and card rooms, performing arts centers, and on-campus fine dining and you've got a winning combination!
Where to Find the Best Beach Retirement Communities
So where in the world are all these beach retirement communities that offer you so much? These hidden gems really aren't all that hidden – most coastal areas have quality retirement communities nearby. You're unlikely to find one literally on the beach, but we actually think slightly removed from the bustle is better. It's there when you want it, and only when you want it.
If you're looking for some of the best beach retirement communities that fit this description, consider Acts Retirement-Life Communities. With 27 different communities spread across nine different states from the Mid-Atlantic to the Gulf Coast, Acts has beach communities in Delaware, Maryland, Florida, and many more. Also, one of the best part about Acts retirement communities is that when you live in one, you gain access to the amenities at every other community – so even if you don't choose one on the beach, you'll have access to it whenever you want!
Find Your Perfect Retirement Community near the Beach
Is beach living for everyone? Maybe not. It takes a real free spirit, someone who loves sun, sand, and the other best things in life to be happy just a stone's throw from the water. But if you love the idea of spending your retirement with salt, sand, and an ocean breeze in your hair, then a beach retirement community is undoubtedly the best choice for you!