What Is a Continuing Care Retirement Community (CCRC)
When it comes to retirement and senior community options open to active older adults, there is no lack of diversity. From 55+ developments to independent living communities to assisted living, managed care, skilled nursing, and beyond, there's a wide variety from which you can choose, depending on your interests and your needs.
Some modern retirement communities look to combine all these options into one super option, that grows with its residents as their needs change. These are called continuing care retirement communities, or CCRCs, and their recent popularity growth is a testament to their attractive offerings. 
But what is a continuing care retirement community? What makes a CCRC different than other retirement communities? Is a CCRC the right choice for your ideal retirement life? Let's answer all these questions right now.
What Makes a "Continuing Care" Retirement Community?
A continuing care retirement community shares plenty of similarities with other types of retirement communities. CCRCs offer the kind of benefits-driven housing for older adults with access to on-site and nearby off-campus amenities that provide a high-quality standard of living for retirees. However, there is one very important way that a continuing care retirement community differs from a standard independent living community or from a campus that offers assisted living, managed care, or skilled nursing care.
What is this difference? CCRCs offer different levels of care to residents depending on their specific needs. For retirees that are otherwise healthy and not in need of any extra help, a CCRC acts as a high-end independent living community providing a wonderful lifestyle. For residents who have more advanced healthcare needs, a CCRC also typically has assisted living and skilled nursing care services available, all to the level required by the resident. It's this versatility that has made CCRCs so popular as of late.
How Does a CCRC Work?
Continuing care retirement communities work by establishing a commitment to their residents to provide them whatever healthcare and assistance those residents may need throughout the entirety of their retirement. This offers plenty of advantages to older adults who prefer to think ahead about what their medical needs may be as they continue to age, since even the heartiest of us are likely to experience changes in our physical capabilities over time.
To explain this, a resident could enter as a healthy, active retiree, enjoying an active, independent lifestyle. But should anything change over time to require additional health services like assisted living, the proper care will be provided on the same campus. Additional health services like rehab are also commonly available. 
The key here is that if an independent living resident needs to go into assisted living or skilled care, it is provided at no additional increase in cost when the CCRC offers a type A (or Life Care) contract. Contrast that with a standard independent living community or a fee-for-service site, where you will need to start paying significantly more for assisted living care, or if it's not offered at that community may need to move into an entirely separate organization.
CCRCs can offer this in different levels, typically called contracts. The top level, often referred to as a type A contract, means that you pay an initial entrance fee plus a typical monthly fee for housing, amenities, and features such as dining and home maintenance and lawn care, which pays for your future healthcare in today's dollars, and ensures your monthly fees do not increase in the event your health needs increase. Typical costs of inflation increases may occur, but you will not be charged more solely because you have more health needs.
This means that a healthy resident will technically pre-pay for health services at the time of move-in, ensuring they can budget appropriately for the entirely of their retirement even if their health needs change.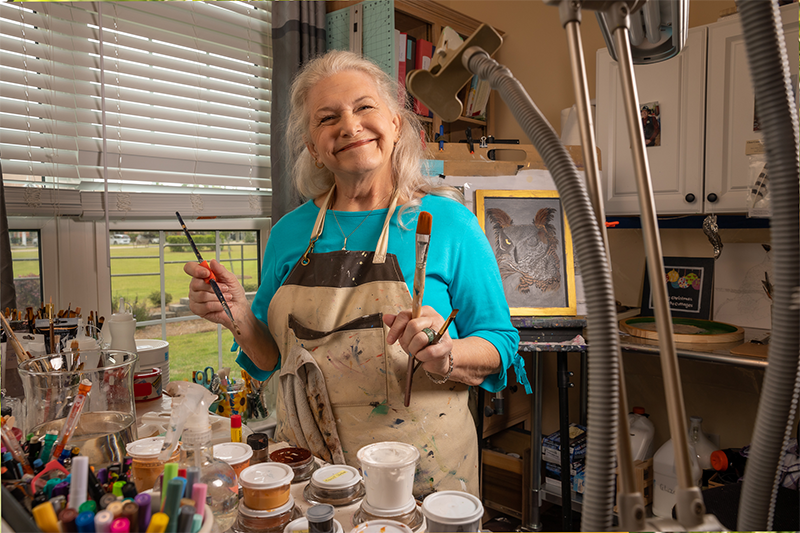 Why a CCRC May Be Right for You
Being able to access the level of healthcare you need no matter your circumstances is a major draw for retirees, and it's only natural that continuing care retirement communities have grown in popularity as a result. Yes, the initial costs of living in a CCRC tend to be higher than a standard independent living situation, but with your healthcare costs established upon move-in, in the long run, this makes for financial stability and peace of mind – two things that everyone benefits from, regardless of their current or expected healthcare needs.
It's this safety and security that is likely a major selling point for you if you're nearing retirement age. We've discussed how CCRCs provide easy access to many of the healthcare services you may require at varying points over your lifetime – and at a predictable cost. That's not only security and peace of mind for you, but for your children and loved ones as well, who won't spend their days worrying about making hard decisions on your behalf.
Are CCRCs the Only Choice?
As great as continuing care retirement communities are, they're not the only choice older adults have when it comes to where to live during retirement. Outside of continuity of care approach, there are standalone communities that specialize in independent living, assisted living, skilled nursing, or managed care – and there are circumstances where one of these specialized communities would be a better fit.
Any retiree that is already experiencing enhanced care needs may consider a retirement community that caters more exclusively to those needs. Yet by the same token, a continuing care retirement community can and does fulfill the requirements of such a resident thanks to its ability to adapt to the specific needs over time. In other words, while there are other choices out there for retirement communities, a CCRC often represents the strongest choice no matter the type of healthcare needs a resident may need. For CCRCs such as Acts Retirement-Life Communities, those with needs now can move straight into an assisted living or skilled nursing situation and enjoy the same great health service as an independent living resident who needs to convert to assisted living. Similarly, a couple where one partner needs more care than another can benefit from a setting that is able to cater to both situations.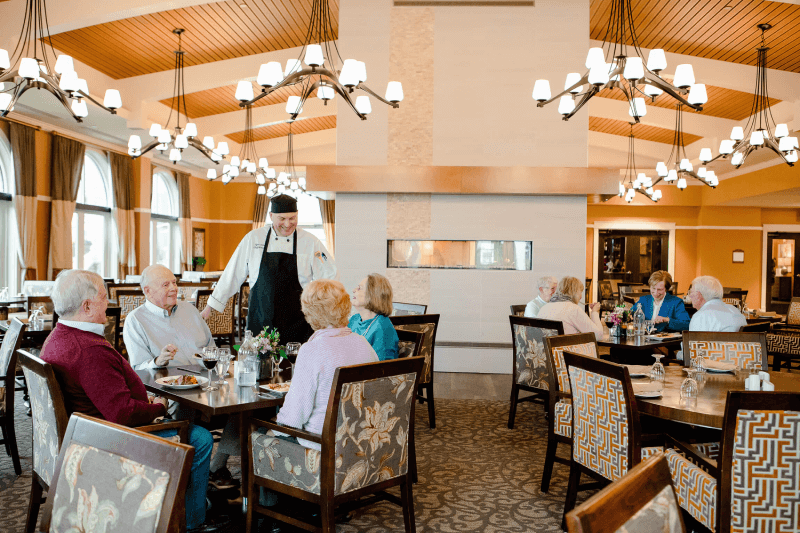 The Best of All Possible Worlds
Thanks to this concept of continuum of care, a continuing care retirement community often represents the best of all possible worlds when it comes to choosing a place to enjoy your retirement. With the ability to provide whatever level of health service you need, from none at all to skilled nursing care and beyond, you can rest assured that you've found a place for you to enjoy the entirety of your retirement in comfort without having to worry about ballooning long-term healthcare costs. It comes as no surprise, then, that CCRCs have indeed become such a popular choice for modern retirees.
If you would like to explore CCRCs in your area, Acts Retirement-Life Communities, one of the country's top providers of CCRCs, offers options in 26 states. View these wonderful campuses now.