3 CCRC Financial Advantages
Smart, budget-savvy retirees know that downsizing their existing home and moving to a retirement community is a powerful way to maximize their financial resources.
Without having a large, mostly empty home and expensive property hanging over your head, you no longer have to worry about spending more than you need on housing. That means more financial freedom to enjoy retirement to the fullest, including fully embracing all the amenities and activities available at a quality retirement community.
But not all retirement communities are created equal. There is one type of retirement community that provides the ability to predict what your monthly expenses will be for the entirety of your retirement — even if your health status changes and requires a higher level of care.
They're called continuing care retirement communities, or CCRCs, and they're becoming increasingly popular for a reason.
If you're close to retirement, here are some CCRC financial advantages that you may want to know about before making any housing decisions.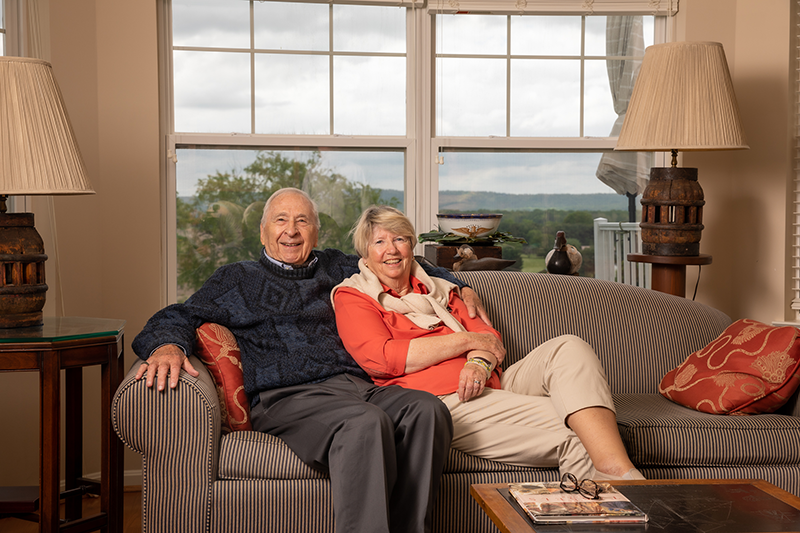 No Need to Relocate When Healthcare Needs Increase
When it comes to the differences between CCRCs and other retirement communities, the first hint is in the name. CCRCs offer everything that a regular retirement community does, including wonderful living accommodations and fantastic on-campus amenities. But they take it one step further. 
"Continuing care" refers to the flexible healthcare options that adapt to each resident's needs, regardless of the level of care they require. 
For example, if you don't have any advanced healthcare needs when you move in, but develop needs over time, the retirement community is equipped to provide the care you need right on campus.
This is one of the most important CCRC financial benefits for retirees, since residents of CCRCs don't have to relocate to an assisted living or skilled nursing facility when their healthcare needs increase.
Relocating can be stressful and expensive, and avoiding that by living in a retirement community that already has the capacity to provide the care you need offers some major peace of mind — even if you never end up needing that additional care.
Cost of Healthcare
Since you don't need to move if your healthcare needs change, living in a CCRC is an ideal money saver. However, there are even more CCRC financial advantages. Chief among these advantages is the cost of the healthcare you receive.
One kind of CCRC, typically called a "Type A" or "life care" community, offers the opportunity to pre-pay for the bulk of long-term care needs such as assisted living and skilled nursing care upon moving into the community. This allows you to pay most of your healthcare costs in today's dollars, rather than tomorrow's.
Because that long-term care has been pre-paid, if and when you require long-term healthcare, your monthly fee does not increase based on that need. This offers much more financial security within your retirement - that's a serious CCRC financial benefit. 
The way this works is that you pay a one-time cost upfront, to secure your home and in essence buy into this healthcare plan. It's putting some of today's dollars to good use to protect your nest egg for the future.
Once this is done (often paid for with the sale of your home, leaving plenty left over to enjoy during retirement), you can budget accordingly for all the travel and anything else you want to do. Because now you know if anything ever changes with your health, you're already covered.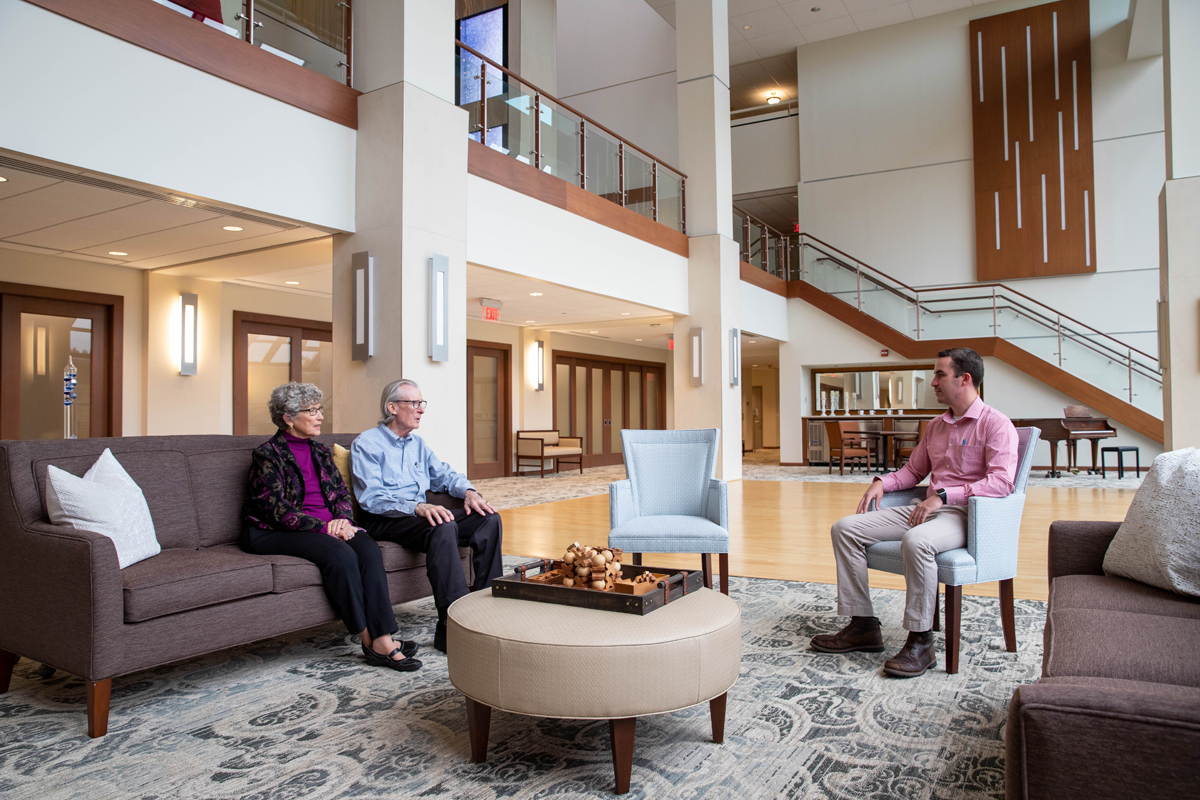 Tax Benefits
Finally, it bears mentioning that CCRCs do more than just save you loads of money in the long-term when it comes to healthcare costs. This is one serious benefit, of course, especially as the price of healthcare in the United States is rampaging ever-upward; knowing you'll be paying today's healthcare prices 10 or 20 years from now is some serious savings. But there are even more CCRC financial benefits as well.
One of the biggest advantages is that many CCRCs are located in states that offer excellent tax benefits for retirees. This is no coincidence, either –- CCRCs have a vested interest in making life for their residents as comfortable and affordable as possible.
That's why tax-friendly states like Florida, Georgia, the Carolinas, Delaware, and Pennsylvania have some of the greatest CCRCs you'll find anywhere. This, combined with the relatively stable cost of living in these states, helps to explain why these CCRCs are so consistently popular.
You can also receive some nice tax rebates for having paid your healthcare costs up-front.
The Best of the Best
It's true that many of the benefits that CCRCs offer to seniors looking to maximize their financial flexibility aren't necessarily unique. Some of these advantages, such as being in states that offer tax advantages to retirees and that have a lower overall cost of living, are also commonly found among other types of retirement communities. 
Additionally, just about every retirement community helps you save money thanks to how much less you'll be paying on your living costs, especially when compared to aging in place in your old family home. 
All these advantages are indeed universal, and that's a good thing. But when you combine these advantages with the incredible financial benefits that CCRCs offer to their residents, these types of retirement communities obviously become the clear winner in this scenario.
You get the best of everything – affordable living, great access to amenities, and the security of knowing that your healthcare costs will never change as long as you're a resident. That's why it's always a great idea to choose a continuing care retirement community if you're closing in on retirement age!
Please feel free to explore any of the Acts Retirement-Life Communities spread across 26 campuses in nine states.