PA Retirement Taxes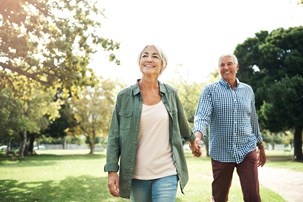 Why do so many retirees love Pennsylvania? While there are plenty of reasons to spend your golden years in the Keystone State, such as easy access to major cities like Philadelphia and New York City, not to mention surrounding yourself with important historical significance, one huge advantage is Pennsylvania's retirement tax-friendliness. But what exactly are the financial benefits of retiring in PA? Keep reading to find out.
Pennsylvania Retirement Tax-Friendliness
We're happy to report that Pennsylvania is very tax-friendly towards retirees. Not only that, but PA's cost of living is slightly below average compared to the rest of the United States. Read on to see some of the specific tax benefits of retiring in Pennsylvania.
Pennsylvania Retirement Taxes Information
Some of the retirement tax benefits of Pennsylvania include:
Should You Consider Moving to a Retirement Community in Pennsylvania?
In addition to the financial benefits, Pennsylvania is a fantastic place to retire, with all four seasons as well as excellent outdoor and cultural activities. Not only that, but PA is home to some amazing retirement communities for active seniors. And while you may think you'd like to stay in your home, you should know that in many cases, moving to a continuing care retirement community is more cost effective than aging in place, and ensures that healthcare will be covered should you ever need a higher level of care. To learn more, and get pricing information on Pennsylvania retirement communities, choose a community below and download a free information and pricing kit: