North Carolina Taxes for Retirees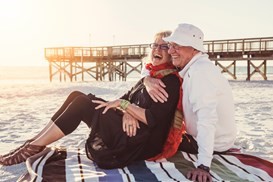 What is it like to retire in the great state of North Carolina? For one, the weather is mild, making it an excellent destination for active retirees. The state also teems with natural beauty. But one of the most important factors regarding whether NC is a great retirement destination is its tax-friendliness and cost of living.
So, what exactly are North Carolina's taxes for retirees like? Read on to learn more about what to expect.
North Carolina's Retirement Tax Friendliness
It's true that North Carolina is not the most tax friendly state in the country. Florida offers more deductions, for example, and Delaware has no state or local sales tax. However, what NC lacks in tax options it more than makes up for with a cost of living lower than the national average. This means your dollar will stretch further, even amidst the charming cities and breathtaking beaches. That goes along way.
Details on North Carolina Retirement Taxes
When it does come to the tax side of things, if you're considering a move to North Carolina for retirement, it's important to keep the following in mind:
Social Security income in North Carolina is not taxed
However, withdrawals from retirement accounts are fully taxed
Additionally, pension incomes are fully taxed
Should You Consider Moving to a Retirement Community in North Carolina?
With a lower cost of living, abundant natural beauty and charm, and no taxes on Social Security income, retiring in NC may provide the life you've always dreamed of. For a higher level of peace of mind and to stay as active as possible, have you considered one of their continuing care retirement communities? These resort-style communities have a multitude of amenities and activities, not to mention benefits such as healthcare.
If you would like to learn more, including seeing our retirement community prices, choose a community below to download a free information and pricing kit:
Matthews Glen
733 Matthews Glen Drive
Matthews, NC 28105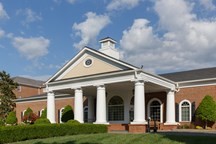 Tryon Estates
617 Laurel Lake Dr
Columbus, NC 28722