Georgia Retirement Taxes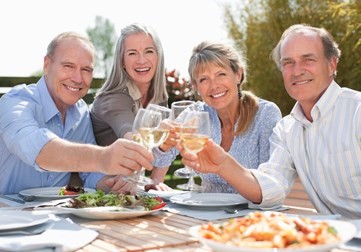 Thanks to its great weather and laid-back southern charm, Georgia is a popular retirement destination. But what you might not know is that Georgia retirement taxes are incredibly friendly towards seniors. They are, in fact, a big part of the reason why so many people choose to retire in Georgia, and why 17% of Georgia's population is over 60.
Georgia Retirement Tax Friendliness
The good news is that Georgia is very tax-friendly toward retirees and a very affordable state in general. Cost of living in Georgia is slightly below the national average.
Tax Benefits of Retiring in Georgia
Some of the benefits regarding Georgia retirement taxes include:
Social Security income in Georgia is not taxed
Withdrawals from retirement accounts and pensions (both public and private) in Georgia are only partially taxed

Anyone over 65-years-old can deduct up to $65,000 of retirement income
Should You Consider Moving to a Retirement Community in Georgia?
Hopefully by now Georgia's retirement tax friendliness is obvious. The state is a great place for retirees to live. But what type of environment within Georgia should you live? We recommend considering a continuing care retirement community. They are safe, relaxing, filled with amenities and activities, free of added expenses and stresses like home maintenance and utilities, and ensure healthcare is covered (typically right on campus) should you ever need a higher level of are. 
You can learn more about our Georgia continuing care retirement community, including pricing, by clicking below and accessing a free information and pricing kit.
Lanier Village Estates
4000 Village View Dr, Gainesville, GA 30506