When Should Seniors Sell Their Homes?
As you prepare for or perhaps have already entered your retirement years, you may be considering moving out of your current home. Perhaps you want to retire to a warmer climate, or move closer to your grandchildren, or simply want to downsize into a smaller and more manageable property. Maybe you dream of relaxing in a retirement community surrounded by friends and hobbies. Regardless, you've likely questioned whether now is a good time to sell your house. Is it a buyer's market? Will you get the most value possible? Should you wait a bit longer?   
These concerns are completely understandable, and actually typically exist for any home owner, regardless of age, regardless of economy. But it just so happens that right now is actually an excellent time to sell your house. Let's discuss why. 
NOW is the Answer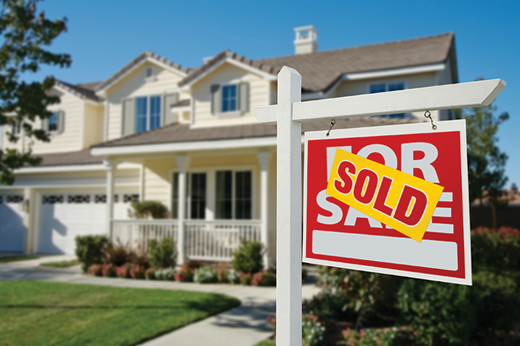 As you are most likely hearing from your friends, family and neighbors, the housing market is very favorable for sellers right now, making it a great time for seniors to sell their homes. The main reason is limited inventory, creating very high demand for the small number of houses that become available. This means that buyers are getting into bidding wars with offers that are well over asking price. Offers are coming in before houses are even officially on the market and offers are being made before a home has even been toured.   
This is exactly why it's a good time to sell your home now — downsizing to a more modest place is a great recommendation for most people because there is more recent discussion about when this boom will be over. In other words, sell now, or risk missing your option of selling quickly and at highest selling price. 
Selling your home has some serious silver linings. While it can be a major undertaking to put your home up on the market, pack up, and move, the advantages outweigh the disadvantages by a sizable margin. First, the equity you've built up in your home over the years means that your retirement savings is about to get a major shot in the arm – whatever you downsize to will almost certainly cost less, meaning you're able to pocket the remaining funds. 
Second, If you decide to move to a retirement community – more specifically a continuing care retirement community – those savings may increase even more. That's because all the money you were putting into property taxes, maintenance, utilities, etc. can go to enjoying life instead. Retirement communities such as those from Acts Retirement-Life Communities include lawn care, snow removal, utilities, and other needs within their existing monthly living fees. Plus there are often extra amenities, such as access to an on-campus fitness center with instructor, a pool, a calendar of social events and activities, hobby rooms like art studios, and much more. And then there are also opportunities to dine in a variety of restaurants from professionally-trained chefs. Finally, CCRCs offer a full complement of health care services and accommodations, so that you will have a plan for whatever the future brings for you.  
The Cost of
Staying Put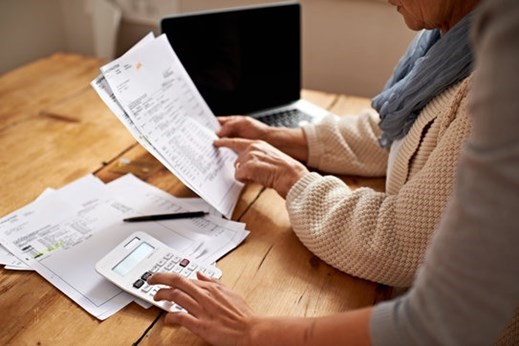 Some seniors may think it's not worth selling their home now. After all, you've been working hard to contribute to the mortgage for decades and may have it fully paid, making the property completely yours. Not to mention all the memories that you've created within the walls. As you know, however, maintaining a house can become a challenge. 
Older homes routinely require more maintenance. Roofs, boilers, plumbing systems – all these wear out over time and need to be replaced, and the longer you've been living in a home the greater the maintenance expenses can become. And that's in addition to normal costs like heating, cooling, trash pickup, lawn maintenance, TV and Internet, and other recurring costs. Those costs keep increasing. Plus, just because your mortgage is paid off doesn't mean your property tax expenses stop. This means every month you remain in your house is costing you fees you don't need to be paying. Finally, many seniors prefer to spend quality time with their adult children and grandchildren as they get older rather than having to ask for their help with home maintenance when they visit.  
The Big Question:
When Should
a
Senior Sell Their House?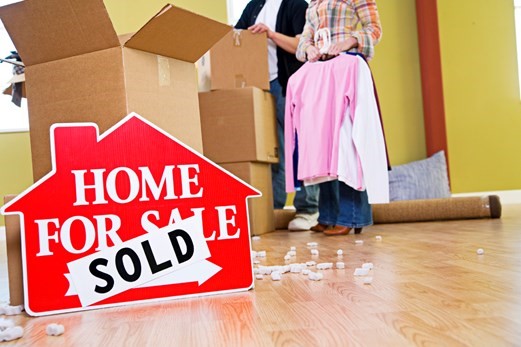 Deciding to downsize is only one half of a very important question. The other half is when you should put your house on the market. This is a complex matter, as it involves a number of different factors. Do you have the financial ability to purchase a new home prior to the sale, or do you need to rely on the equity of your existing home? Does your home need some repairs and maintenance first, or is it ready to be put on the market immediately? Plus, there are some general guidelines you could follow, like warmer months are typically when there's the most market action.   
If You Sell Now, What Are Your Options?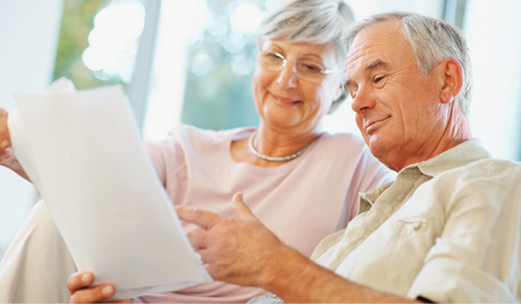 One option is to sell your house and purchase another one. Some seniors choose to move, for example, to a 55 plus community or perhaps rent for a while. If you are intending to buy, you're at risk of running into the very same situation in reverse. The property you're interested in may have its own bidding war, increasing the cost beyond what you'd want to pay. All the extra income you make from your sale may go straight into your new purchase.   
The real solution, therefore, comes back to the idea of a continuing care retirement community. Acts prices aren't impacted by the housing market. Their 2021 fees are set. That means if you do benefit financially, from selling your home during this very favorable market, you gain the advantage of investing in your future and having a plan in place while also moving to a beautiful new residence on a campus that provides for your well-being!  
The Next Steps for Selling Your Home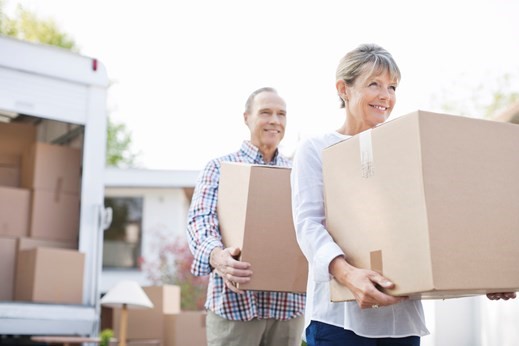 There are of course plenty of strategies when it comes to selling your home, especially if you're trying to maximize the amount of money you get from the sale.  
Your best option is to speak with a professional real estate agent who specializes in selling homes for older adults. They will have the information you need to plan a successful home sale and will be able to suggest strategies such as staging your home for being shown to prospective buyers, the asking price you should initially set for your property, and whether you should invest in any maintenance to increase your potential profit from a sale. This approach is likely your best bet for the most advantageous outcome.   
Finally, Acts Life Care Communities offer assistance with downsizing and moving, so your decision to move to a community becomes a much easier one! 
Final Thoughts Regarding
When You Should Sell Your Home

Senior life is all about enjoying yourself, not managing home maintenance or worrying about paying the bills on a larger property than you need. That's why selling your house and downsizing to a smaller, more affordable place that's easier to maintain is such a popular choice. And moving to a continuing care retirement community will provide you with the peace of mind to truly enjoy life as the world experiences a reopening!
More useful articles: