The True Cost of Retirement
If anyone ever told you that estimating the true cost of retirement is easy, that person likely wasn't a financial planner. We all want to prepare our finances to understand the true scope of our retirement budget, but it's very easy to forget about some hidden but vital retirement costs. Read on to learn what's involved with the true cost of retirement, what you need to look out for, and how to make your own retirement as affordable as possible.
Housing Costs: More than You Realize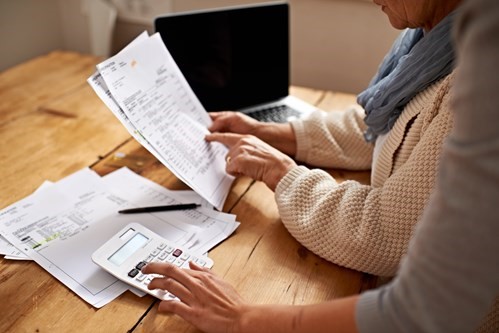 Many would-be retirees think they're at least set when it comes to housing costs. They've got their own home, one that they've been living in for decades. It's either paid off over close to paid off, and that should mean they're sitting pretty with nary a housing expense. Right? Not necessarily. Before you know it, the cost of living in that mortgage-free home is taking a substantial bite out of your savings.
Home ownership has gotten cheaper simply because you're retired. You may not pay a monthly mortgage, but all the other expenses haven't evaporated. Utilities like heat, electricity, water, and trash removal are a constant drain. Amenities like cable television or internet access are yet another cost. Maintenance like landscaping and gutter cleaning add up, and may increase if it becomes harder for you to mow the lawn or shovel snow on your own. And if you need a new roof or a new boiler? Forget it. Plus, that's not even talking about property taxes, which will increase every year. Suddenly your "paid off" home and what is in fact the real cost of your retirement housing feels a lot more expensive. It's also probably substantially larger than you need, requiring constant cleaning, and as you or your spouse get older, it may become harder to go up and down the stairs.
Healthcare Costs: Big Time Anxiety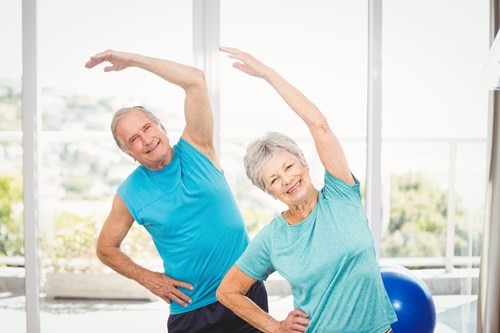 Healthcare is a constant fear for all of us as we age. Yes, once we hit that magic number we'll have Medicare, but we all know Medicare can let us down if we need more than a primary care checkup. What happens if something happens and we need a hospital stay, or we develop a chronic condition?
This is why you need to ensure that you have the funds reserved to pay for supplemental insurance. Whether that's Medicare Part D, another insurance provider, or some combination of the two, you've got to ensure your healthcare needs can be met in an affordable way. Your retirement is supposed to be a time of rest and relaxation, not one where you're fretting about your health or the debt you could accrue to protect that health.
Lack of Amenities: The Cost of Social Isolation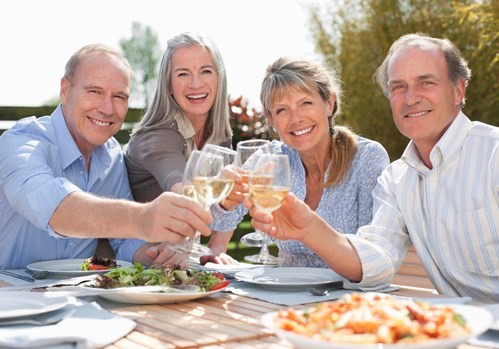 Retirement means not going into work every day and seeing the same faces. No more chats with co-workers over lunch or in the break room, no more interfacing with customers or other companies. If you're not prepared to have your days filled with other social outlets, you're at risk of feeling socially isolated very quickly. There may not be as many financial costs associated with them, but there are some very real mental and emotional ones – and ignoring them can be detrimental to your overall health. Unfortunately, missing out on these social interactions is an often-overlooked cost of retirement.
Sometimes, finding things to do in your retirement can be a challenge, especially if you don't know where to start looking. If you're missing that social aspect, it's hard to find groups of other retirees with similar interests. Even religious worship might not do the trick, as that will only get you so far. You need to find ways to socialize while dealing with a lack of amenities, and that's no easy feat.
The Solution to These Problems
We promise, this is not just a dour list of all the horrible things that can happen to you after you retire. It's a reality check on the true costs you'll face in retirement, and we also have solutions for alleviating these stresses.
First, think about downsizing your home. A big, rambling two-story Colonial might have been great when you were raising a family, but now all that room is going to waste. Not only that, but the only thing that grows up in an empty nest is a white elephant – soon the costs of maintaining a giant house, even if you've paid off the mortgage, is going to be an unnecessary drain on your resources.
Where would you go if you downsize? Any smaller place will do, but one of the most cost-effective decisions you can make is to move into a Continuing Care Retirement Community (CCRC). There are dozens of advantages to doing this on a cost savings level, including the fact that you can use the equity in your old home to move into a townhome, cottage, or apartment unit in a retirement community outright and still have lots of capital left over for vacations, hobbies, and spoiling your grandkids. Not only that, but with a quality life care community like Acts Retirement-Life Communities, the monthly maintenance fee for your new home will cover many of your old expenses like cable bills, utilities, and even property taxes, plus handle lawn care, snow removal, and amenities you may have never had like a pool and fitness center. Plus fine dining. And the real cherry on top: healthcare is prepaid in today's dollars – not tomorrow's. Yes, at a CCRC like Acts, healthcare is included, and your monthly fee will not increase just because your level of need does. You can receive higher levels of care, even rehab following a hospital stay as an example, right on campus. And if you or your spouse ever require assisted living or skilled care, it's on the same campus and already covered.
Finally, choose a location that has plenty of amenities to keep you entertained and engaged. Acts will keep you as active as you want to be with social clubs and activities, classes like painting and pottery, opportunities to practice your favorite hobbies, shopping trips and other excursions, putting greens, and so much more.
In fact, there's so much to keep residents busy, many end up opting for a one bedroom apartment, even though there are larger apartments and even cottages and villas available. They do this because it provides all the same benefits and amenities of a CCRC but with less space to maintain and less money out of pocket, leaving even more for preferred extra expenses like traveling and grandchild spoiling. 
So yes, while there are many hidden costs of retirement, there's also a clear way to be prepared for them. Throw all your concerns aside and live your dream retirement at an Acts retirement community.